From Lucas Scott to Mouth McFadden: Where are the One Tree Hill cast now?
Fans of One Tree Hill are either of two types of people – one half have fond memories of spending an hour a day watching an episode after school. The other, however, have continued watching ever since and will regularly cycle back through past series to visit Tree Hill again and again. However, if you're not an absolute megafan that rinses the show on a weekly basis, you're probably wondering what's happened to the cast as of recent.
Yeah, we've seen Chad Michael Murray crop on our screens occasionally as a youngster, and Brooke had that one peculiar part in Chalet Girl alongside Ed Westwick, but none of them have properly been seen in so long. So, where are the One Tree Hill cast now? As it turns out, some of them haven't particularly been staying out of trouble.
Sophia Bush as Brooke Davis
Brooke was the crowning example of how unrealistic the script could often be. Whether it was getting an adopted daughter when she was only a handful of years older herself, or starting a clothing brand and buying a humongous house, age was never an object for the writers of the series.
Nowadays Sophia Bush is a big activist, using her social media to spread the word on various issues that are important to her including mental health, politics and the environment.
Recently it was revealed that she is seeing a man called Grant Hughes (click for photos). There was also a reunion recently between herself, Hilarie who played Peyton and Bethany who played Haley, to encourage people to vote in the upcoming elections.
Chad Michael Murray as Lucas Scott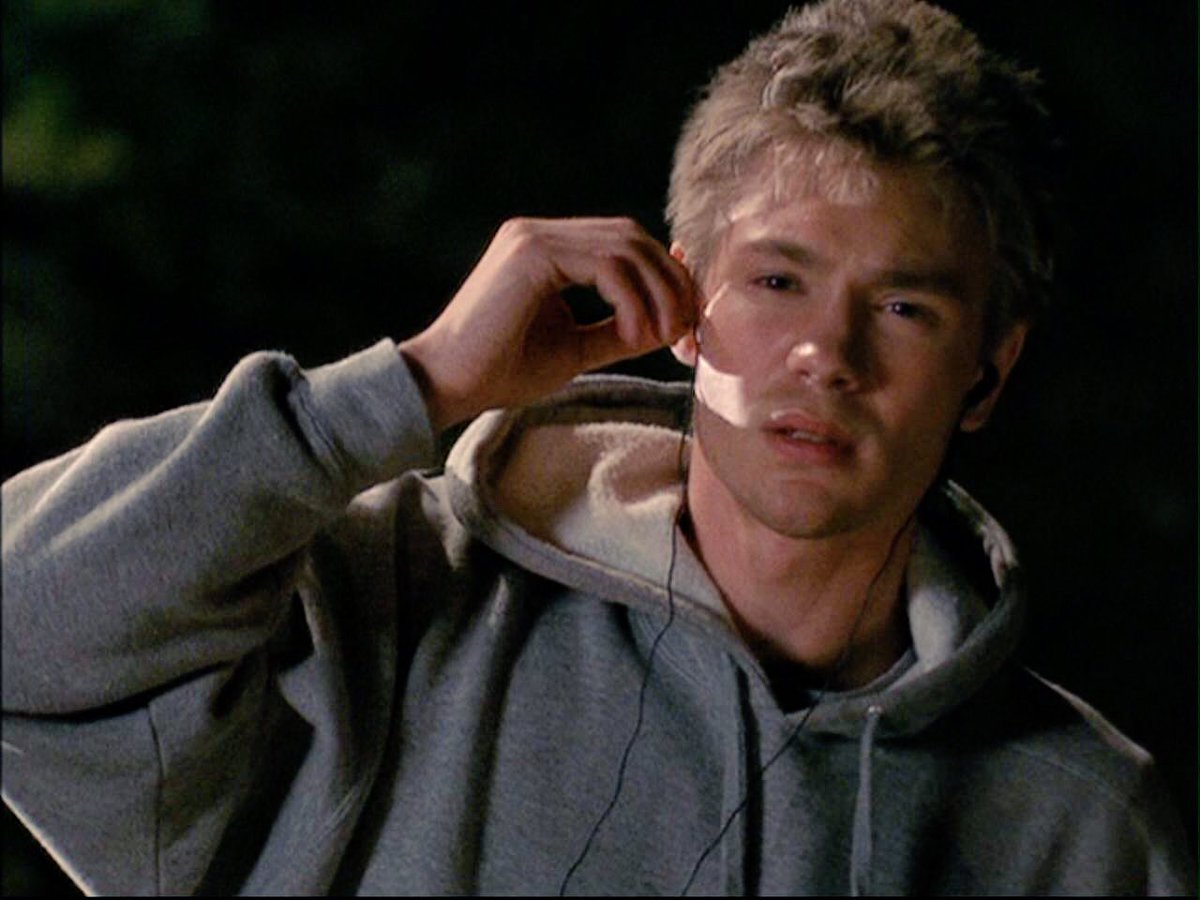 Dreamy, dreamy Lucas. Not only was he incredibly handsome and the posterboy heartthrob of the noughties, but he also had that creative streak as a writer which, in American high school lore, made him really sensitive AND attractive AND amazing AND not a douche.
Whether Murray in real life is a reflection of this is yet to be seen, but he's been keeping himself relatively busy since moving away from Tree Hill.
He most recently starred alongside Bruce Willis in Survive the Night, a thriller that has been absolutely torn apart by critics both amateur and professional. He also had a recurring role in Riverdale.
He still obviously has a six-pack at 38 years of age, in case you were wondering, and is married to actress and model Sarah Roemer, with whom he shares two children. Just like Lucas in the series, he also writes himself, having most recently put out his thriller called American Drifter in 2017.
Hilarie Burton as Peyton Sawyer
The emo kid of the series, Peyton Sawyer was the moody artsy one that had various romances throughout One Tree Hill, including none other than Pete Wentz weirdly enough. She drove a cool car, enjoyed cool music and still retained popularity regardless of her #sadgirl image.
Hilarie Burton, who portrayed Sawyer, has been married since October 2019 to Jeffrey Dean Morgan of The Walking Dead fame, but has been dating him since 2009. They have a daughter together.
In 2017, Ben Affleck apologised after footage of him squeezing her breast on TV resurfaced on Twitter. Affleck told Stephen Colbert a month later: "I don't remember it, but I absolutely apologize for it. I certainly don't think she's lying or making it up."
James Lafferty as Nathan Scott
Oh Nathan. All the personality of a slice of bread and the acting ability to match, but he was a wholesome character who clearly cared a lot about his family.
In reality, now 35-year-old James Lafferty doesn't have kids and doesn't appear to even have a girlfriend, which is a far cry from the little family unit he created for himself in Tree Hill. His last girlfriend was Bono's daughter, Emily Hewson, whom he dated from 2010 to 2015.
Bethany Joy Lenz as Haley James Scott
Haley really should've chased her dreams a bit more on the whole making music/not getting married while you're so young kind thing, but we see this in every similar show. Remember Marshall and Lily from HIMYM, with her crisis of getting too serious too quick and wanting to go off and paint? Same thing!
Either way, Lenz has been up to a fair bit since. She got married in 2005 to a musician called Michael Galeotti, then had a child with him in 2011. By 2012 she was divorced, and she now lives in LA with her daughter.
She has been busy acting in both television and film, recently appearing in Grey's Anatomy.
Paul Johannson as Dan Scott
Dan Scott was the problematic alpha that was pretty hell-bent on making Tree Hill a lot worse a place than it already was. From killing his own brother and framing it on a suicide victim to completely disappearing several times, he had some absolute screamers in his time.
According to friends and fellow cast members Paul Johannson, who played Dan, couldn't be any more different than his character. For example, Paul was one of the cast members to show solidarity with the female cast members that spoke of Mark Schwahn and accusations of sexual harassment.
He was most notably in the series Van Helsing after his run on One Tree Hill came to an end.
Lee Norris as Mouth McFadden
Mouth by name, mouth by nature. This bloke was one of the strangest members of the cast – like, do you remember when he completely forced himself on a girl and then sulked when she didn't want to have sex with him? Dude's a weirdo.
Anyway, Norris is thankfully a lot less problematic than the character he portrays. He recently had a small part alongside Tom Hanks in a film called Greyhound, and appears to be doing bits and pieces. His Instagram is private and clearly for close friends and family, but luckily he is a lot more forthcoming on his Facebook:
Antwon Tanner as Skills Taylor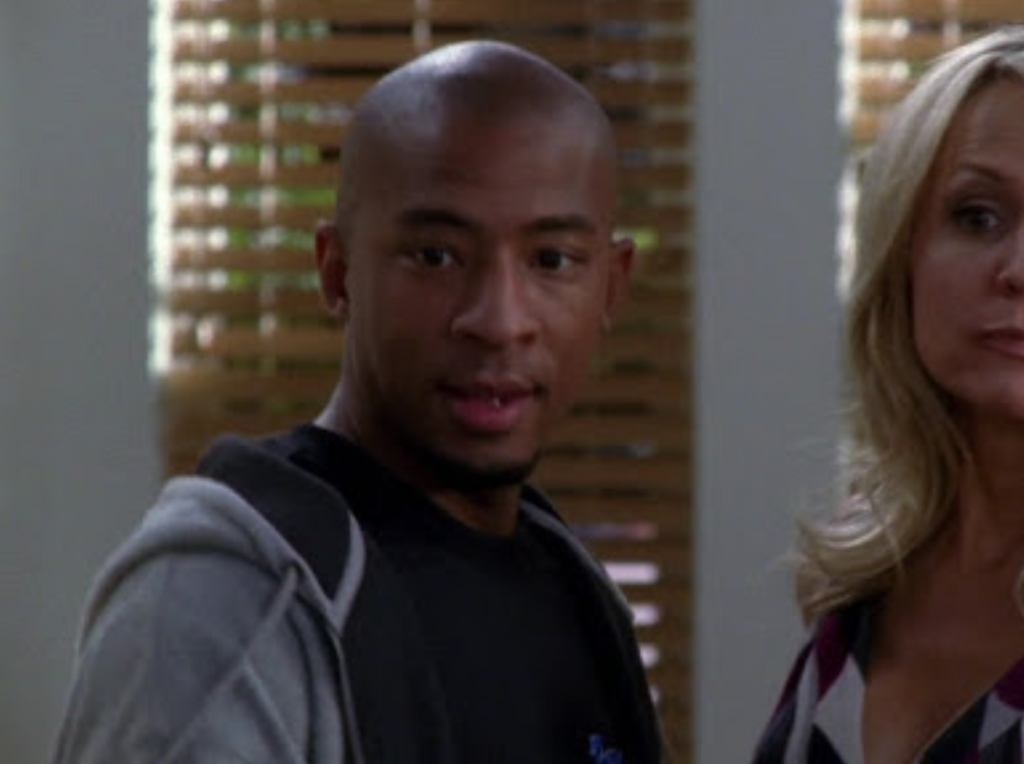 We revealed in our biggest age differences in teen series article that Antwon was actually over 10 years older than the high school character that he portrayed in the series, making him 45 now and one of the oldest cast members.
Since appearing on the show, Tanner actually had some legal problems and ended up going to jail.
In 2009, he was arrested for "intent to defraud" after transferring social security cards. He pleaded guilty to selling over a dozen social security number for $10,000, and was given three months in prison.
Since then he seems to be doing really well being happily married to his wife. Also, tell me you don't want to know immediately what this man is putting in his body to make him literally look exactly the same now as he has done all of these years.
Related stories recommended by this writer:
• Even a superfan won't get full marks on this One Tree Hill trivia quiz
• These 17 dumb One Tree Hill moments prove the show was just one big joke