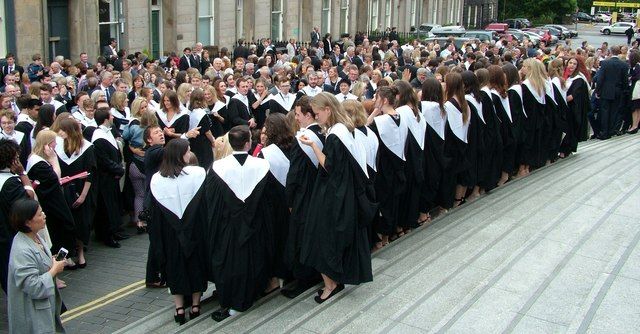 Leaked government plans reveal student loans could be scrapped for the most disadvantaged students
Universities have said this could prevent thousands of disadvantaged students from studying
A leaked government proposal shows the government are considering stopping young people accessing a student loan if they fail to get three Ds at A-level.
Roughly 8,000 18-year-olds were accepted into UK universities with three Ds or lower last year, and universities say these students are much more likely to come from poorer families.
The heads of UK universities have said this move would mean a smaller choice of degree subjects for students, less mental health support, and a poorer quality of education.
The proposal follows the Prime Minister's review of post-18 education and funding, which began in February 2018. Data compiled by The Guardian reveals this could endanger 16 universities, including London Met and Bolton, who stand to lose 15 to 16 per cent of their students.
Dominic Shellard, head of De Montfort University told The Guardian: "Many students with lower A-level grades go on to do extremely well at university as they feel they've got something to prove."
Shellard believes Nursing degrees would be among the most damaged by these changes, telling The Guardian: "There are already 500 nurse vacancies in our local hospitals and there will be far more after Brexit.
"My fear is that we are going to end up with fewer people going to university, less social inclusion, less diversity, more elitism and a greatly denuded sector."
The director of the Higher Education Policy Institute, Nick Hillman also believes the changes "will hit entrants from the poorest backgrounds disproportionately", telling The Guardian: "You might have missed 3Ds because you've been at a poor performing school."
Featured image credit: Peter Evans
Related stories recommended by this writer:
• Oxford and Cambridge reject proposal to create colleges exclusively for state school students
• Top unis are spending millions on disadvantaged students, so why are they admitting fewer of them?
• Getting into uni is hard – especially when you don't know anyone who's been