Boo! These are this year's hottest Halloween costumes
Dressing up as student debt will never get old
Halloween 2018. This year you lot have outdone yourselves. From Manchester, to Southampton, to UEA. These are the hottest Halloween costumes from up and down the country:
Wait, when did Rita Ora go to Newcastle?
Berf, University of Newcastle
Haha, guess I'll just die alone then
University of Manchester
The iconic duo who went as Nessa and Smithy
University of Cardiff
"Yeah, I'm gonna go as a cute bunny but make it look scary?"
Vasileia, Newcastle University
If all prisoners are this cute, then lock me up baby!
University of Sussex
When you want to get a free ride on the Magic Bus
University of Manchester
You know what, they tried, bless them
Harvey, UEA
It's true, there's nothing scarier than a Hard Brexit
Madeleine, University of Manchester 
The sexy nurses, 2018 edition
Coventry University
The Groovy Chick who dressed up as a real life Groovy Chick
Maddy, Coventry University
"Urgh as if!"
Eilís, UEA
Goals when you can even make a nose bleed look cool
Hana, UEA
There's always one student who think they can make UEA great again
Jake, UEA
If you don't like clowns, look away now
University of Southampton
When the whole flat pull through as The Wizard of Oz cast
University of Southampton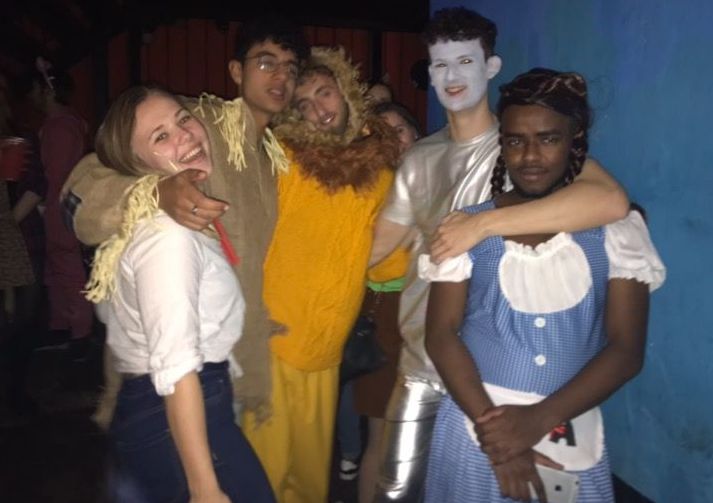 That face when you don't have a costume idea and just roll around in the garden
Susannah, Cardiff University
10/10 for creativity on this Siamese twins costume, or is it 20/20?
UEA
Please tell me there's actually six of them and I haven't had that many VKs
University of Southampton
For her sake, I hope that's not a sharpie
Holly, UEA