Which winter Love Islander would study your Lancaster Uni degree?
The Islanders can definitely add drama to their CV
With the Love Island final quickly approaching next week, most of us students won't know what to do with ourselves until June. Three months without Love Island means maybe it's time to actually do some uni work, but until Monday we have an excuse for all things Love Island.
We have tried our best to match the Islanders currently in the villa, plus Olivia, to a degree we think they would study here at Lancaster. So grab your popcorn, like Martin on movie night, and read below.
Olivia – Drama, theatre and performance
Whether it be good or bad, whether it be necessary or not, Olivia always brought drama, and for that she would definitely study drama, theatre and performance at Lancaster. We have to give her credit for her attempts at trying to recreate iconic Casa Amor lines, but it's safe to say "His loss, my gain" won't be on a Primark t-shirt anytime soon.
Lana – Fine art and design
Lana is a make up artist outside of the villa, and if she studied at Lancaster, we think she would be suited to a Fine Art and Design degree. Although Lana is arguably not the boldest with her looks, her outfits, hair, and make up do always look amazing and channel her creativity. Lana would be the fashionable student you see walking down the South Spine on the way to your 9am seminar.
Ron – Mathematics
We saw Ron solve the Rubik's Cube in ninety seconds in the talent show. Although this nowhere near the world record of 3.47 seconds, it is still impressive, making him right at home in our Faculty of Science and Technology. Ron is obviously pretty brainy, and we could picture him in a mathematics lecture, after all, Kai joked about Ron having "numbers flying all out his head".
Sanam – Social work
Sanam is a social worker outside the villa, so it only makes sense for her to study social work if she came to Lancaster. Sanam is the only Casa Amor bombshell left in the villa, and we can see why as she seems a genuine, kind, unproblematic person. The type of person to share her Sultan's curly fires with you and wouldn't be noisy on the silent floor in the library.
Kai – Physics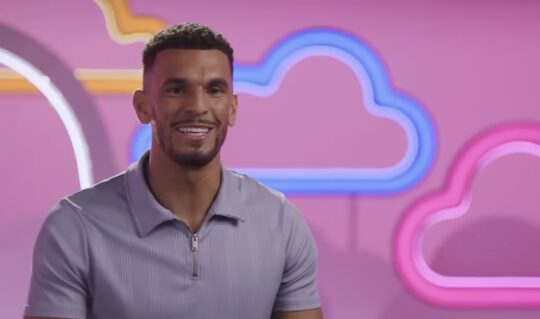 Similarly, Kai seems quite a calm, genuine person, which are qualities reflective of his job as a Science and P.E. teacher. Apparently, Kai already has three degrees, so he'd be part of Graduate College if he fancied adding a fourth. If he hasn't already got this degree, we could see Kai studying physics, purely based on his conversation with Tanyel about the moon.
Jessie – Marketing

Jessie is the most followed Islander of this season, with 455k on Instagram, so we think it would be beneficial for her to study marketing. Jessie and Will are undoubtedly going to get brand deals once they leave the villa, and if Jessie markets herself well, then who knows, she may become the next Molly-Mae. If she came to Lancaster, we're sure Jessie would enjoy meeting the ducks and seeing all of the great countryside we have to offer.
Will – Zoology
Will would add to the list of Lancs Uni icons, and seems suited to practically any degree including dance, fashion, acting, or sports (his team did win sports day). But we have decided the degree for Will would be zoology, after all he is 'Farmer Will', and his opportunities outside the villa are likely going to be related to his farming and he would love the rural countryside surrounding Lancaster.
Tanya – Biomedical science
Before going into the villa, Tanya was a biomedical science student, so she could certainly study this at Lancaster. We know she would love to procrastinate her coursework by gossiping in the LEC Atrium, and would certainly be at Sugar every Wednesday and Friday to bust out her iconic dance moves.
Shaq – Politics and international relations
A man of many talents, it's hard to imagine what speciality Shaq would be interested in at Lancaster, so maybe this is a reach, but we think he would love study politics and international relations. Politics in the sense that Shaq is fairly opinionated and outspoken and international relations because he used to work in an airport. I'm sorry, I said it was a reach.
Samie – Law
Samie could make a pretty decent lawyer. She always seems in the loop of the drama and usually has her own opinions on other's people's business. She is not afraid to call people out and would definitely be that girl in the Sugar toilets who would back you up in an argument and talk some sense into you when you're super behind on deadlines.
Tom – Sports and exercise science
This is a degree that we could see most Islanders studying. However, unlike sports day Tom wins this one, and he would have to study sports and exercise science. Tom is a semi-pro footballer, so we would definitely want him repping Lancaster at Roses, even if that means going against his Yorkshire roots, and he's clearly very competitive.
Related articles recommended by this writer: