Applications for the Cardiff Tab's editorial team are now OPEN
We're recruiting for Co-Editor in Chief, Features Editor, Social Media Editor and TikTok Editor
| UPDATED
The Cardiff Tab is now recruiting for the 2023/24 editorial team. The positions available are co-Editor-in-Chief, Features Editor, Social Media Editor, and TikTok Editor.
We welcome applications from all students, the only requirement is that you are a student at a Cardiff University and able to attend and help run weekly meetings in Cathays.
We're particularly encouraging students from minority backgrounds to apply. If you feel like journalism isn't typically accessible for people from your background, please do apply. You'll have training from experienced editors to get you up and running. If you have any questions about applying for one of roles that please do not hesitate to get in touch with us via Instagram or Facebook.
The deadlines for applications is 23:59 on Wednesday 26th April. 
Experience with journalism may help your application, but even if you've never written for The Tab, now is a great time to get involved and take on something new. Plus, you'll get all the Cardiff gossip first. A passion and enthusiasm for writing and journalism, finding stories and writing fun features is important for the role but being able to work in a team is even more vital.
Co- Editor in Chief
As Co-Editor in Chief you and the existing Editor in Chief will oversee all articles The Cardiff Tab publishes and be responsible for leading the team on all the latest news and stories on campus. You will be the teams main point of contact with The Tab HQ team.
You will be responsible for hosting the team meeting each week and be on top of who's doing what. You will be working alongside the section editors to motivate and support writers to maintain a regular schedule of articles being published.
You'll be writing news and features pieces, whilst also working with the section editors to come up with a weekly pitch ideas list to send out to your writers team for them to claim; then editing and publishing articles that your team of writers have submitted to you.
Your job as Editor in Chief is to keep The Cardiff Tab on top of all the latest news, and ensure all of the team are motivated and working on something new so that The Cardiff Tab is as good as it can be. The role is really rewarding and a great opportunity to get involved in leading a team.
The right person for this role is someone who is personable, friendly, approachable and has good leadership and teamwork skills as you will spend a lot of time communicating and motivating not only your editorial team but your team of writers. These skills are also invaluable for recruiting new writers.
Features Editor
This role is for anyone who wants to take charge of The Cardiff Tab's great feature pieces. You'll be responsible for writing and editing the iconic feature pieces for the team that make The Cardiff Tab as good as it is.
You will be working on pieces that cover current opinions, fun guides and witty commentary on campus life, you will also oversee the quizzes, opinion pieces, guides and other fun stories that we write. Rating outfits on campus, or arguing which Cardiff club is better – as Features Editor you'll have a keen interest in everything relevant and relatable to Cardiff students.
You will also support the Editor in Chief in editing articles and writing every week, coming up with pitches and article commissions and supporting writers. The roles of section editors are not black and white and you may also be expected to regularly write and edit news articles, not just features.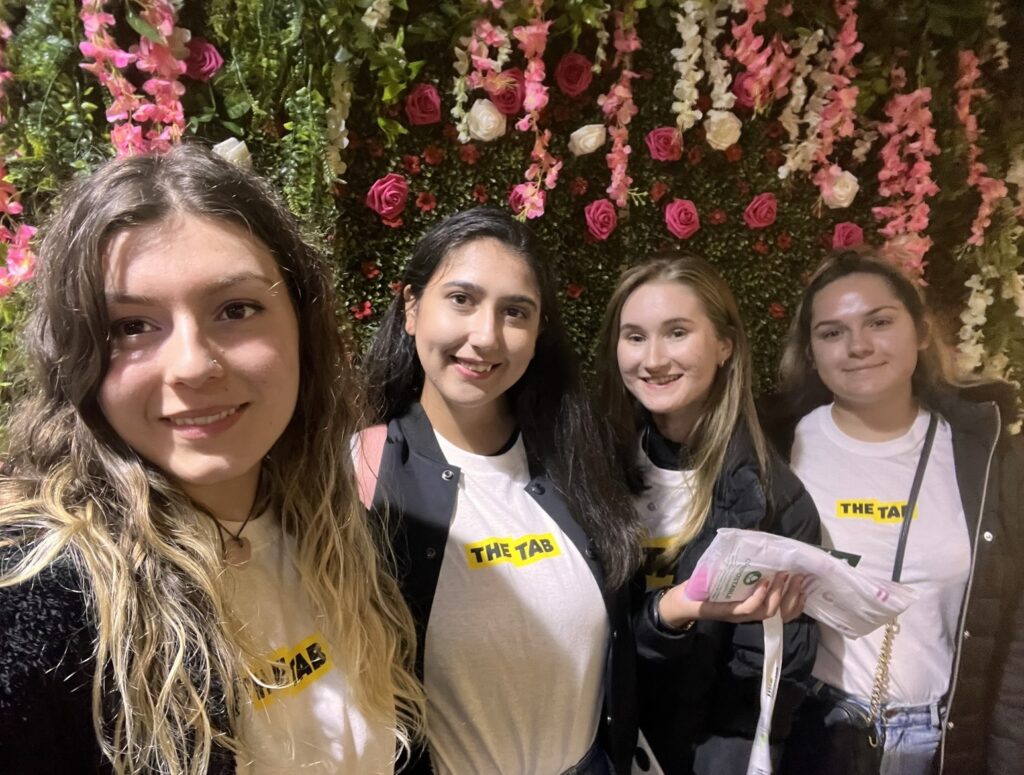 Social Media Editor
Your job will be to manage The Cardiff Tab's ever growing social media channels across Instagram, Facebook and Twitter.
If you've got a great talent for creating your own memes that are relevant to Cardiff and student lifestyle, want to promote a brand image or just love scrolling all day, this one's for you. Your responsibilities will include advertising our articles, posting regular daily content on our stories, sharing memes, growing our audience and keeping our followers engaged. You should also be comfortable being in front of the camera as you will be supporting the TikTok Editor in creating innovative content for our TikTok page.
You'll also support the editorial team in keeping an eye out for Cardiff related content and watching for the latest news and campus gossip. This role does not include editing articles, but you are welcome to commission and edit articles.
TikTok Editor
Your role will be to specifically produce Cardiff and student related TikToks on our growing page which has received views of over 1.2 million.
You will create content following and engaging with current trends and memes and you must be comfortable showing your face in video content as you will be expected to regularly create vox pops interviewing students on campus or nights out.
You'll also support the editorial team in keeping an eye out for Cardiff related content and watching for the latest news and campus gossip. This role does not include editing articles, but you are welcome to commission and edit articles.
Think you've got what it takes?
If you're interested in any of our roles and would like to apply, fill out your application here or in the Google form below. 
The application deadline is 23:59 on Wednesday 26th April 2023, with successful applicants to be informed via email or on Instagram.
Related articles recommended by this writer:
UCU announces marking and assessment boycott due to start later this month
Cathays remains unbeaten and once again ranks as the most crime-ridden area in Cardiff
New world rankings put Cardiff Uni in the top 100 best universities for 10 subjects