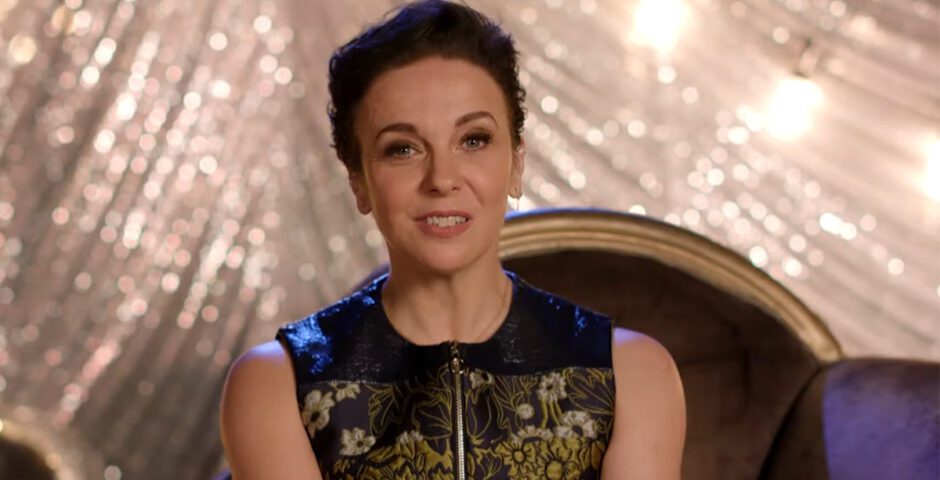 Why are viewers threatening to boycott Strictly over Amanda Abbington's appearance?
She's been accused of transphobic tweets
The new season of Strictly Come Dancing officially starts tomorrow, and by now all the contestants and pairings have been announced. Sherlock star Amanda Abbington is one of the most famous faces on the lineup, but she has recently defended herself from accusations of transphobia, after a tweet she made in March about a drag show resurfaced.
The tweet was about a baby sensory and cabaret show that was aimed at parents and their infants aged up to two. Amanda had tweeted that the show "was not for babies," saying, "if you think it is, there is something fundamentally wrong with you."
Her tweet caused a lot of backlash, which was worsened by the anti-drag laws that were being enforced throughout the US. Amanda decided to quit Twitter in response and has not since reactivated her account.
After the line-up for Strictly was announced the controversy was brought up again, with viewers threatening to boycott watching Strictly because of her involvement in the show. Amanda posted a seven-minute long video on her Instagram responding to the backlash. She said "I'm sorry if my tweet about drag shows made you feel like you can't watch Strictly. And I think if you got to know me, you'd quite like me.
"I need to make this very clear, I love drag. I think it's an amazing form of entertainment and I f***ing love drag queens. I think they're hilarious and brilliant, but my tweet back in March was regarding a 12-year-old who was doing it in front of adults. And it just upset me because I saw a kid, a little kid, a 12-year-old, doing something very oversexualised and I didn't think it was right.
"That was my tweet. I didn't associate that with the trans community, nor would I associate that with the trans community, because I think they're two separate things. And I'm not transphobic… I am a firm supporter of the legitimate trans community."
This is not the first time Amanda has received backlash for her social media posts. In 2020 she posted on Facebook, writing, "You cannot have a penis and want to be referred to as a woman." She has since said that she looks back on her comments as "stupid" and "ill-informed."