Grants and free food: Everything UK unis are doing for students in the cost of living crisis
More than one in four universities run food banks for students
More than one in four UK universities are running food banks for students due to the cost of living crisis, according to new research by the Higher Education Policy Institute.
Based on an analysis of 140 UK universities, the report found that 76 per cent of universities help their students with food and drink costs and 43 per cent provide free period products.
But despite additional student cost of living support, students are still struggling. A quarter of students at Russell Group unis regularly skip meals because they can't afford food amidst the cost of living crisis and almost half of students live off less than £100 a month.
So here is everything UK universities are doing to support students in the cost of living crisis:
The University of Manchester
At Manchester, the university has given 10,000 students £230 to help with living costs if they meet certain criteria including a contextual offer from the university, have registered care-leaver status, those seeking asylum in the UK, or students receiving specific scholarships and bursaries.
A one-off payment of £170 was also given to every single student. This is part of a £9 million package of support that the university hopes will be the "most extensive cost of living support package available at any UK university."
Manchester also gave £500 to all final years who didn't have their marks by graduation due to the marking boycott.
The University of York
The University of York is offering students grants of £150 to help those living off-campus with energy bills. The payment is available to around 2,200 student houses in York. This is part of a £6 million package of support from the university in direct response to the cost of living crisis.
York is also offering free food to students in the form of 6,000 free food parcels and £1 breakfasts. It also offers free period products and has cancelled library fines.
Newcastle University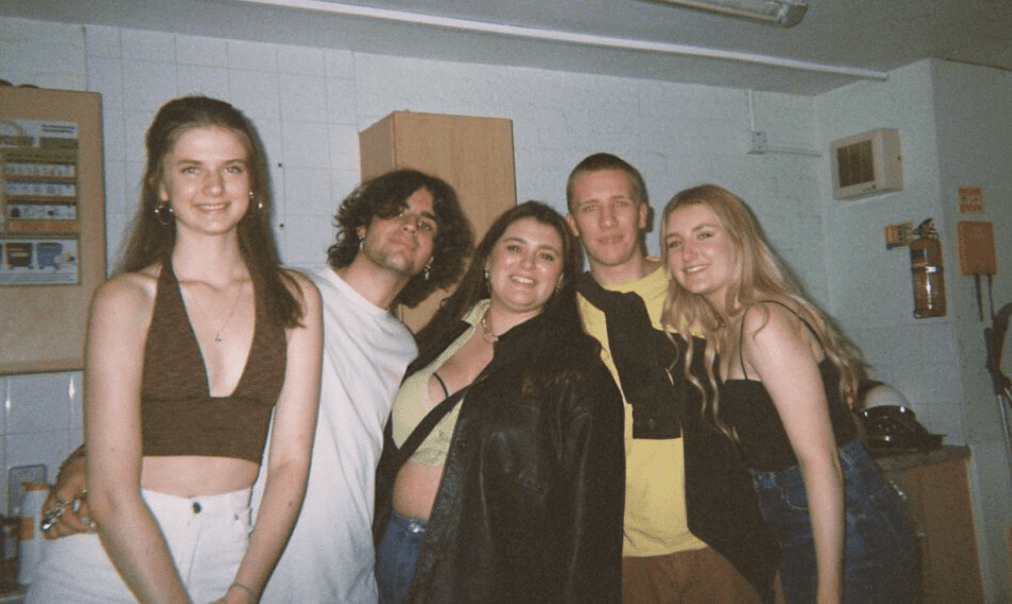 Newcastle University is supporting students by offering discounted and free food. Newcastle's food bank "The Pantry" offers a range of supplies to support students with the rising costs of groceries and toiletries. These include pasta, rice, chocolate bars, soap, detergents and even stationary like folders, notepads and pens.
Newcastle also offers breakfast and lunch options for just £1 and has subsidised the cost of laundry. At the Kensington Terrace accommodation, students can get a wash or a dry for £1.10.
Buckinghamshire New University
As part of a scheme called The Big Deal, Buckinghamshire New University in Wycombe offers free extracurricular activities for students. It gives free access to all Students' Union events including societies, theatre trips, cookery and language classes, singing lessons, comedy and club nights. This is the only UK university to make all of its curricular activities completely free of charge.
The University of Nottingham
The University of Nottingham has teamed up with Too Good To Go for its on-campus food outlets to offer unsold food cheaply. It also offers a free breakfast every morning before lectures including cereal, toast and fruit. Free period products are also available in buildings across campus as well as The Cupboard Project which allows students to pick up and drop off items such as food, clothing and  hygiene products.
The University of Durham
As part of its student cost of living support, Durham has also partnered with Too Good to Go to offer cheap leftover food from its uni food outlets as well as introducing free cereal and hot drinks for students who miss breakfast. The university has also increased the Durham Grant Scheme by ten per cent.
Lancaster University
Lancaster University offers free food through the WTF: Where's The Food? scheme which provides a hot meal to any student which can be accessed through their college. The Student Union also offers a breakfast club where students can get a free breakfast on Tuesdays and Thursdays. The university has increased its funding to LOAF, the Lancaster Opportunity and Access fund which provides funding for students "in financial hardship".
Cardiff University
At Cardiff, the university offers emergency four-day supply bags of food and necessities to students in an emergency as well as increasing funding for its Financial Assistance Programme up to one million, removing library fines and giving every student on a bursary £1o in printing credits.
Manchester Metropolitan University
At Manchester Met, the university has streamlined the process for applying to its hardship fund so that students only have to upload a screenshot of their bank balance with evidence of their student loan and tenancy agreements. This means students will be able to access money in an emergency much more easily.
The University of Edinburgh
At Edinburgh, half of the students believe they cannot cover their basic living costs. But the university has introduced a discounted lunch offer across the campus cafes where students will be able to get a soup and a roll for £1.50.
University of Bristol
Bristol is another university that offers lunch to its students at a discounted price. Students at Bristol can get soup and a roll for £1 on campus Monday to Friday as well as cheaper hot food items including a jacket potato for £1. Bristol also offers free fitness activities through its B:Active Campus programme.
Some students at Bristol, however, have described these measures as "not good enough".
University of Exeter
The University of Exeter has invested £3 million in student cost of living support. This includes its Success for All Fund which provides help for students whose ability to study is impacted due to the cost of living crisis. Eligible students can claim up to £150 for things such as help with energy bills, transport costs and equipment.
King's College London
As part of a £3 million support package for students, King's College London has introduced 50p breakfasts and £1.50 lunches for students. The university has added £75,000 in funding to improve food and drink offers on campus. This also includes 25p fruit and 95p orange juice.
A further £1 million was also added to the King's living bursary and £750,000 in hardship funding for the students most in need.
Swansea University
Free breakfasts are available to students at Swansea on Tuesdays and Thursdays and the uni regularly provides food packages to students facing hardships.
Related stories recommended by this writer:
• The Russell Group universities with the highest dropout rates, revealed
• Strike a pose: These are 2023's most Instagrammable UK universities
• Ka-ching! These are the degrees you need to study to earn the highest grad salary in 2023