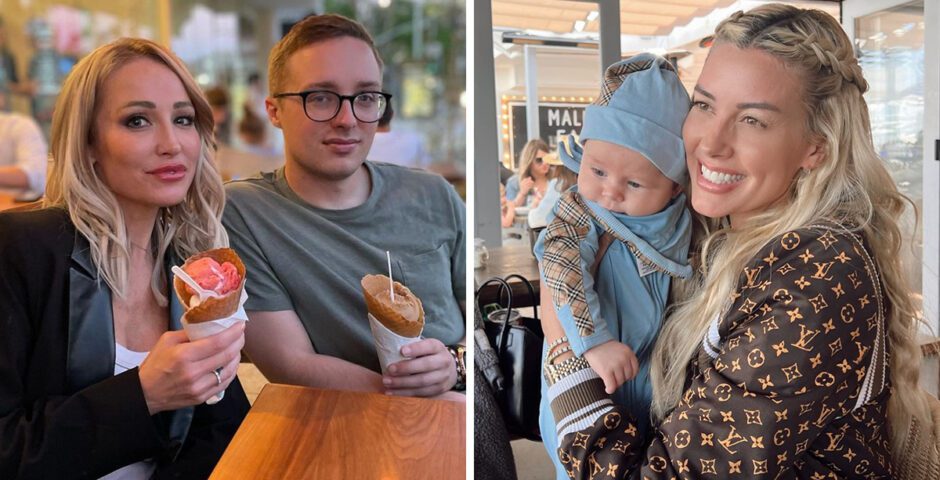 Selling Sunset babies: All the Netflix show's cast members who have children
So many mini real estate agents!
It might look as though the cast of Selling Sunset spend their whole lives making drama, having fights and selling homes – which for the most time they do – but aside from all this, most of the realtors also have wholesome families and children and babies at home.
Some of the real estate agents have older children from previous marriages, whilst other cast members have recently welcomed their kids and are starting out in the world of parenthood.
Here is a rundown of all the cast members in Selling Sunset who have babies and children.
Mary Fitzgerald
Mary was married twice before she got married to Romain, who she is with now. She revealed in season one her first husband died, saying: "I've been married twice before. My first husband passed away and my second husband, it just didn't work out. It wasn't the right relationship."
Mary has a son called Austin, who is 26, from her previous marriage. Mary welcomed Austin when she was 16.
Amanza Smith
Amanza has two children from a previous relationship, who have both featured on Selling Sunset before. Amanza's ex is Ralph Brown, who she married in 2010, and in recent seasons she has been very open with struggling with her ex since the breakdown of their marriage.
Amanza has a son called Baker and a daughter called Noah.
Christine Quinn
Christian Quinn is married to Christian Richard, who made his millions as a tech entrepreneur and is now retired. The couple got married in December 2019, in a huge winter wonderland themed wedding which we saw on the show. They have since welcomed their first child together – their son Christian was born in May 2021.
Chelsea Lazkani
Chelsea has been married to businessman Jeff Lazkani since 2017, after they met on Tinder when Chelsea moved to America. They have two children together, Maddox and Melia.
Heather Rae El Moussa
Heather welcomed her first child with husband Tarek earlier this year. Tristan Jay El Moussa was born in January 2023, and is Tarek's third child.
The pair confirmed their relationship in 2019 and in July 2020 they got engaged, during a romantic anniversary getaway. In October of the same year, Tarek and Heather got married.
Bre Tiesi
Bre has one child who she shares with TV host and rapper Nick Cannon. Their son Legendary Love was born in June 2022, and is one of Nick's 12 children.
Maya Vander
Ex cast member Maya is a mother of three children. Her son Aidan was born in 2019, and daughter Elle was born in 2020. In July 2021, Maya announced she was pregnant with a third child, but later said she had tragically been through a still birth. She had named the little boy Mason, and said he will "always been in our hearts" in a touching tribute.
Maya has since given birth to her third child, announcing she welcomed a little girl called Emma Reign.
Season six of Selling Sunset is available on Netflix now. For all the latest Netflix news, drops, quizzes and memes like The Holy Church of Netflix on Facebook. 
Related stories recommended by this writer:
• Ranked: The sickeningly huge net worths of the Selling Sunset cast
• What the Selling Sunset cast members' lives were like before the show
• The 22 wildest behind the scenes facts and productions secrets of Selling Sunset