Maxwell stands by calling Jessie 'fake' and spills all about post Love Island life with Olivia
The Tab spoke to the Casa Amor bombshell about his biggest villa drama
In the Love Island villa, there's one accusation that will get any contestant's blood boiling: being called fake. And, almost six weeks into the winter 2023 competition, tensions nearly erupted when farmer Will heard his girlfriend Jessie was being accused of fake feelings towards him by Olivia, Lana, Casey, and Maxwell.
"When you're in [the villa] everything is like ten times more intense than it would be on the outside," Maxwell tells The Tab from his house in London after leaving the show. "Everything is heightened. So, when it was going on, it all unfolded very quickly. I didn't understand what was going on or who had said what."
On the show, Maxwell revealed he was uncertain about Jessie's feelings for Will after he chatted to Casey about her behaviour in the villa and lack of tears at the Casa Amor re-coupling. Other Islanders, including Olivia and Lana then got involved and Will accused them all of "moving like snakes".
"I have watched it back," Maxwell says of the drama that kicked off after his accusation. "I think it shows there were a few people in there that were questioning certain things [about Jessie]. They didn't just show that it was one or two people questioning things, namely me and Olivia, which is what it felt like in the moment," he added. "I'd say it represented what happened quite well."
Some may say that in the Love Island world, a "fake" contestant is one who's more interested in entering the villa for fame and followers than finding a genuine connection. But this year's new no social media rule has seriously damaged contestants' online following.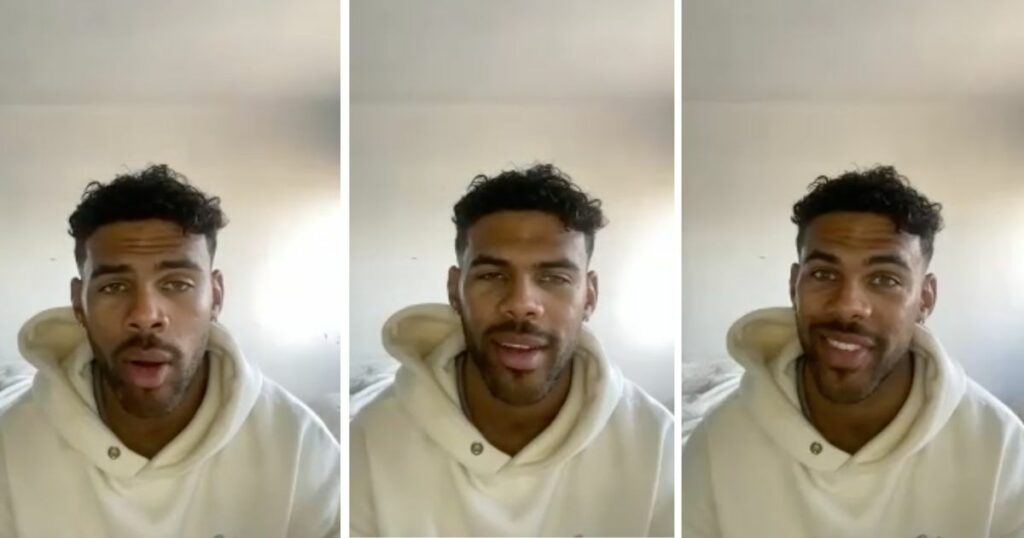 "You're still going to get hateful things whether your accounts active or inactive," says Maxwell of the new rule designed to protect Islanders. "Everybody knew that it was going to have an impact on their social media engagement when they leave [the villa]."
Naming no names, he adds: "I think some people will be quite surprised to see just how much of an impact it's had. There will be some people, when they picked up their phone, who'll think they'd have more [followers] than they actually do."
But Maxwell doesn't have to worry too much about his online presence: "I found out I got a job at the Bank of England starting later on this year. So, I'm still going to do that when it rolls around" says the Liverpool Uni grad who finished his MA in Finance days before entering the villa.
"In terms of influencing, I'll definitely be open to listening about different opportunities. But it's not someting I'm eagerly pursuing."
Despite making their voices heard in South Africa, after returning to the UK, Maxwell and Olivia have tried their best to stay away from the drama. "The first few days after we got back we had McDonald's, KFC, Dominoes," he says of their chill time together. "We're going to have a proper date this weekend. I'm keeping it a little bit of a surprise for Olivia."
While on Love Island, Olivia and Maxwell were voted the least compatible couple. But he doesn't care. "Everybody's entitled to their opinion," he says. "We're not too bothered about the outside noise. We're just enjoying learning about each other and growing together and forming a strong bond."
Related stories recommended by this writer:
• Brand deals and millionaires: Predicting who's going to thrive after the Love Island villa 
• Um, people think Tanyel and Zara have been shading Olivia on TikTok 
• Moving in and falling out: Predicting which couple will break up first after the Love Island villa