Moving in and falling out: Predicting which Love Island couple will break up first after the villa
Not everyone can handle the outside world
| UPDATED
Winter Love Island 2023 is officially over. Yup, Kai and Sanam secured the 50k and now all the other couples will be unleashed into the "outside world" they've been discussing and dreaming of for the past two months.
And, after nine seasons of the show, we all know how this generally goes. Some couples move in together, some stage elaborate girlfriend proposals, and some simply crumble within a matter of days.
So, in case you're wondering which Love Island couples are going to go the distance from season nine, here are some predictions to keep you going until the villa doors are unlocked:
Rosie and Casey
Let's be honest, these two have only got a matter of weeks. Casey hardly knew Rosie when he sacked off Claudia. And his ego probs won't be able to hack the number of girls in his DMs to not have his head turned again. But, not to worry, Keenan will be waiting in the wings.
Olivia and Maxwell
If there's one thing we know about Olivia, it's that she's stubborn. So she'd never give anyone the satisfaction of breaking up with Maxwell for at least until four months after the shows ended. They'll go to every influencer event together, book a holiday, but eventually things will dwindle.
Tanya and Shaq
Despite having said I love you within the first two weeks of knowing each other, Shaq and Tanya are yet to get into an official relationship. So, expect a mammoth girlfriend proposal (a la Gemma and Luca) within a month of the show ending before they fall victim to the Love Island three month curse.
Samie and Tom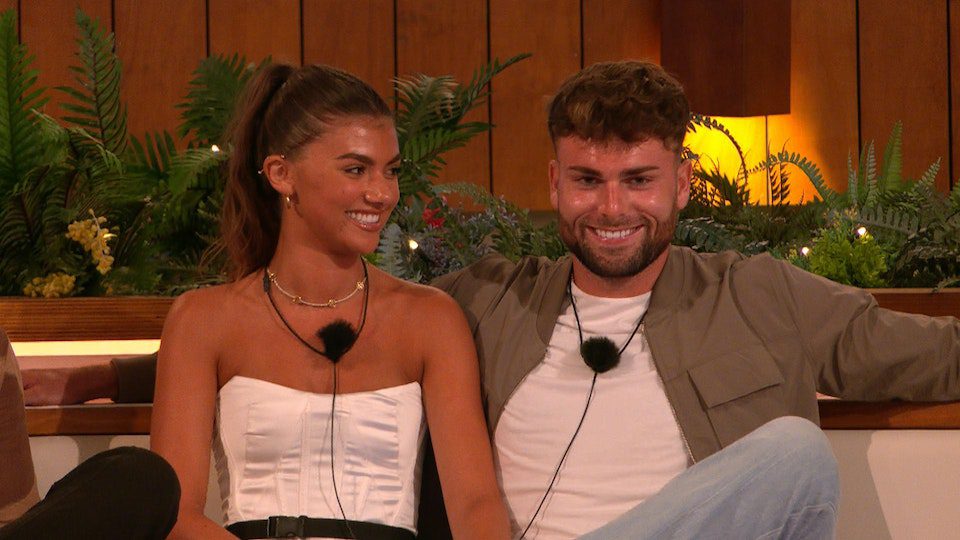 They're going to Dubai, becoming boyfriend and girlfriend, and moving in together within the space of two months. Rumours will swirl about Tom's head turning but they'll keep pushing on for at least a year with many, many pitch-side selfies from Macclesfield FC all over socials.
Lana and Ron
Undoubtedly, Lana and Ron are going to spend their first month outside the villa visiting each other's families, house hunting and making appearances on day time TV. Eventually, they'll move into a massive house in Essex and stay coupled up for about a year before calling it quits.
Jessie and Will
There's no doubt in my mind, Will is scuttling back to his farm for lambing season as soon as the villa doors are open. Jessie won't be far behind, moving to London and visiting the countryside for #farmlife content at regular intervals. Things will last max six months before cracks begin to show.
Sanam and Kai
No ifs, no buts, these two are happily chilling until kingdom come. They'll move in together in Manchester about four months after the show and make funny TikToks about any arguments they do have like Indiyah and Dami from season eight. If things hit the rocks, it'll all be super respectful. Unproblematic icons x
Related stories recommended by this writer:
• 'Women are on the back foot': Female contestants on the eye-watering cost of going on Love Island
• Brand deals and millionaires: Predicting who's going to thrive after the Love Island villa 
• Ibiza beach clubs, Printworks closing parties: Inside Will from Love Island's raving and misbehaving