The definitive ranking of every 2023 winter Love Islander from worst to best
The way we went from hating Tom to loving him must be studied
I will make no bones about the fact that I think all 35 of the Islanders we've seen on winter Love Island 2023 are, all in all, the most unlikeable cast this show has ever had. Whilst this season of winter Love Island has not been anywhere near as dull as the 2020 one that rightfully should have buried the non-summer edition in South African soil for good, the drama has not been fun – it's been unpleasant. Moans aside, I've got to do what I've always gotta do: Every Islander from winter Love Island 2023 definitively ranked from worst to best.
35. Aaron
One word: Yikes.
34. Haris
Longing of the halcyon pre-season days where I spent my time pondering if his name would be pronounced "Haree", like a trip to gay Paris! Now all I think about is that video of him having a massive scrap that went viral.
33. Spencer
Insert miscellaneous posh man who could have been on Made in Chelsea NPC here!
32. Sammy
Respectfully, I have never seen this woman in my life.
31. Anna-May
Without a shadow of a doubt one of the most flop Islanders of all time. Literally a blank slate. Completely nondescript.
30. Bayley
The rage and the trauma I feel starring at the tattoes emblazoned across Bayley's chest is too much to bear. The way they perfectly cup his breasts surely has to have been done for an ironic laugh? If Casey is Mario, I'm afraid Bayley is Wario. We need to define the word bombshell as a matter of urgency.
29. Ellie
A deep bad vibe permeating from this one, unfortunately. Did not like the way she swooped on Ron like the vultures from the the stuck-up-a-tower film Fall.
28. Rosie
I'm absolutely bored shitless. Her arrival caused nothing but drama and for what? FOR WHAT? We're all worse off because of it.
27. Layla
Me: You better not be Coco Lodge from Aldi when I get there.
Layla:
26. Cynthia
Kind of deserved better! Loved all her podcast appearances since the show, even though I do lowkey hate endless Love Island podcast culture. I won't hold it against her.
25. Frankie
These swim shorts are Manchester Pride coded, and I think I'd look really great in them. That's all I have to say on the matter, really. Another Casa Amor blink and you'll miss him ghost in the system.
24. Kain
Erm, great eyes, beautiful eyes.
23. Lynda
This queen got about 10 seconds of airtime in Casa Amor but then spent every day since being dumped slagging the show bone dry on TikTok, and that is something I love very much.
22. Lydia
My fave of the Casa girlies (besides one winter Love Island 2023 Casa girl yet to be ranked but be patient please, cheers x)
21. David
Our first dumped Islander of winter Love Island 2023, and of all the ranked lads and lasses here I loved his unapologetic fume about being booted off. All that faff going on the show and you're on it for less time than a Bank Holiday weekend? I'd have thrown one of those gaudy neon lights in the pool if it was me.
20. Jordan
Deserved better than getting with Ellie, who really sank his tenure on the show down the pan. Shout out to the Love Island stylist shoving all the boys in the weirdest, Sims 2 necklaces they can find.
19. Tanya
I'm getting the word: Toxic! And another word is coming to me, call me the late, great Mystic Meg: GASLIGHTER.
18. Olivia
We've got two sides shouting here. One side is that Olivia is the worst and most unlikeable Islander out of any winter Love Island 2023 cast mate ranked here – truly miserable and unfun to watch. The worst vibes. Another side is that despite all that, the season would not have been the same without her – also true. But perhaps it would have been for the better!
I've ranked here pretty mid because she was too main character to be ranked worse than Casa folk who were on Love Island less time than me that time my tweet flashed up on Aftersun. The worst kind of Islander – one that thinks she's Ekin-Su but misses on all counts. Nonetheless, practically ran the villa whilst she was there. Unfortunately.
17. Claudia
The energy of someone who would leave you doused in vodka lime and soda if you so much as brushed past her shoulder in Albert's Schloss.
16. Keanan
Like a perky little Labrador retriever.
15. Casey
I need to be honest with you guys and live my truth. And my truth is that I really, truly, madly, deeply, do fancy Casey. Thank you for allowing me to be so brave.
14. Ryan
I am honestly ranking Ryan this high for no other reason than I think he's absolutely beautiful. "That's shallow!" I hear you cry. Yes, it is. I didn't say this ranking was made in the interest of fairness – and ginger men rule my head, heart and h*le. Literally not even going to make a pun about the fact his job is 'steel erector'. Too easy.
13. Maxwell
Seems far too lovely to be knocking about with Olivia. I fear we must stage a rescue mission.
12. Shaq
A great communicator but over protective. I change my mind on him like the weather but do think deep down he's a good person. Cannot believe he's putting up with Tanya's nonsense. Down bad.
11. Samie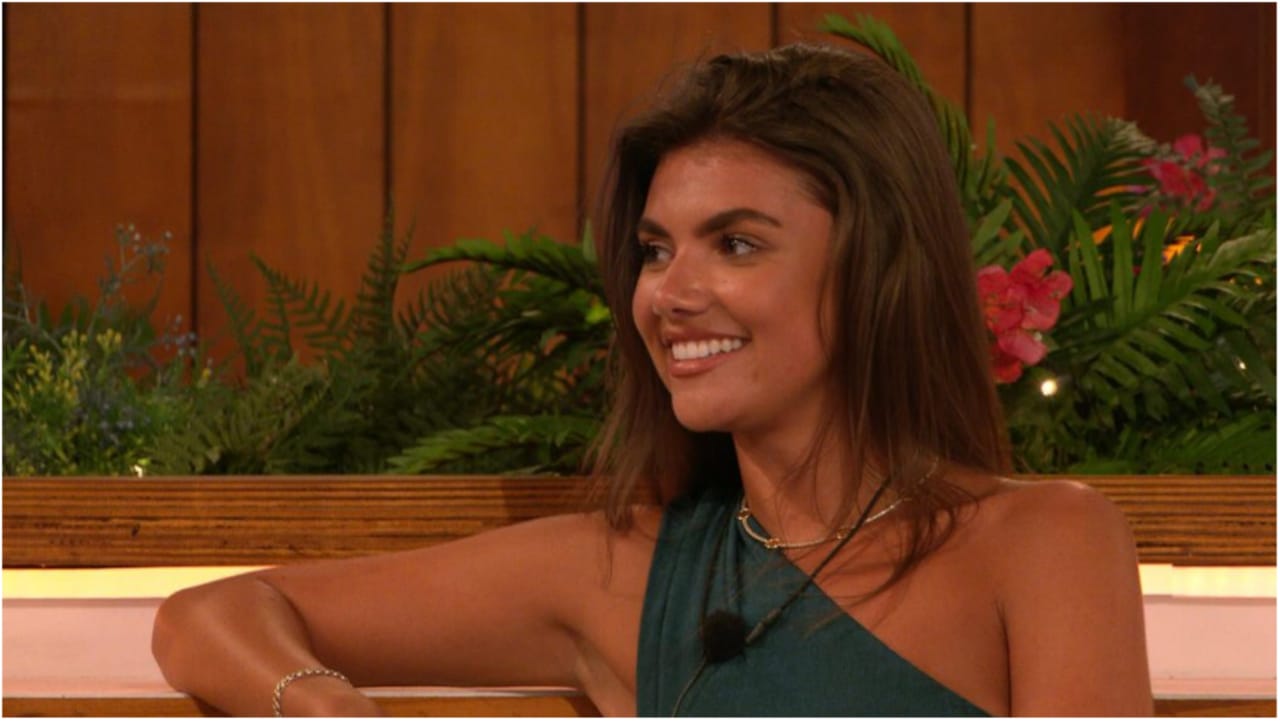 Bit of a mean girl I fear but gets this high up on the winter Love Island 2023 ranked list because that red dress she wore has brought the country to a standstill. A wow is a wow.
10. Lana
Lana is like the human embodiment of margherita pizza. She's done absolutely nothing of note but you're always happy to see her.
9. Will
Honestly thought our TikTok farmer posh boy was down and out week one because he was a certified walking ick, but then he became one of the girlies and I let him off. He then made Jessie upset and betrayed us all at Casa, but we had a good run.
8. Sanam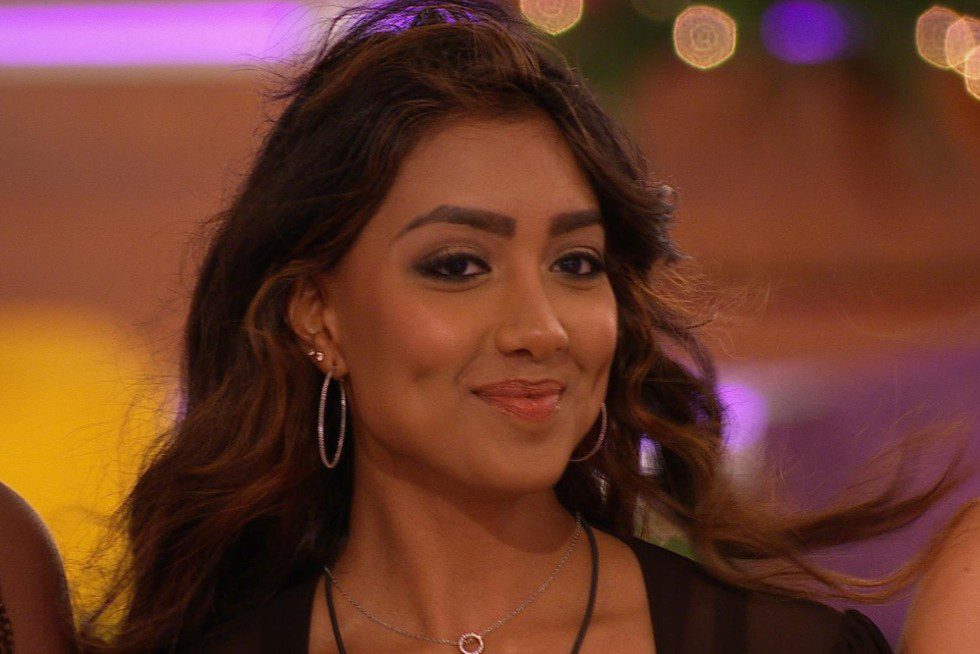 One of those rare jewels from Casa Amor who gets into the villa and becomes as beloved as ones who've been there the whole time. Not that anyone this year is particularly beloved, but you get the idea.
7. Zara
One of 2023's biggest icons and biggest losses. How she wasn't in it for the whole season is beyond me considering she absolutely flattened Olivia and Tom on an hourly basis when she was in the villa. Definition of a slay.
6. Tom
How this man went from village idiot and national nemesis on week one to having us all fancying the living fuck out of him will be studied by reality TV academics for years to come.
5. Ron
The absolute rollercoaster I've had with this man over the course of the last few months has been exhausting. Is he a fuck boy? Is he salt of the earth? Do I fancy him? Is he boring? Who knows at this point! And at the end of the day: Who cares. It is what it is, and he's probably going to win the whole thing.
4. Jessie
I know she's fallen from grace with a lot of people in recent weeks but I have to say I absolutely love her and only wish the best for her and her endeavours. Quite hope she bins Will off and has an illustrious career dotting about the UK reality telly scene.
3. Martin
Ranking this king third because all he got from his time on Love Island was treated like shite! If Tanya making a mug of him wasn't enough, he spent the rest of his time there getting accused of being the least trustworthy by everyone for no reason whatsoever. A series of unfortunate events.
2. Tanyel
The mother we never had. The sister everyone wants. Should have been on our tellies for hundreds of weeks. Absolute icon who deserved Ekin-Su levels of ascension. Was robbed. The general public have no taste.
1. Kai
Going from a blank slate to pure king is iconic behaviour. Absolutely annihilated Olivia's nonsense at every turn and became someone so easy to root for. Wish him so well, and he gave us the single best moment of the entire series:
KIM!?
All in all a hell season, but we'll be back to regular iconic programming come June when the truly good stuff kicks off.
For all the latest Love Island news and gossip and for the best memes and quizzes, like The Holy Church of Love Island on Facebook.
Related stories recommended by this writer:
• These are all the most intense Love Island 2023 TANformations
• How long the Love Island 2023 couples will actually last, based purely on their final dates
• 'It was a cop out' : Will and Jessie spill all after being dumped from Love Island 2023