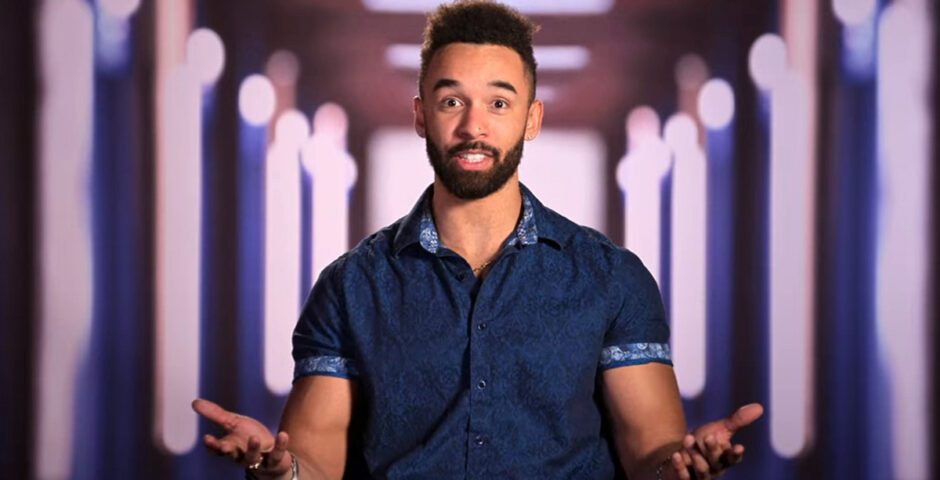 It's confirmed: Love Is Blind is coming to the UK, and here's how to apply!
Umm, tell me why I want to do this?!
It's official: Love Is Blind is coming to the UK! Netflix has confirmed the news, and said it is actively looking for people to take part in the show here.
When Love Is Blind became a big hit on Netflix, it was said the show was aiming to have a season in each state across the US, and rumours began circulating as to whether it would come to the UK, too. In a tweet today, Netflix said: "Big news: Love is Blind is coming to the UK!" 
Attached in the tweet was a link to apply for the show, which you can find here. Applications for the show end in June 2023, and the form says: "Please fill in this short application form and one of the team will get back to you if they would like to proceed with your application. Please note, due to the anticipated high volume of applicants the team cannot get back to every applicant."
The form then takes you to fill in some basic details about yourself, and provide your social media handles. You are then asked some more questions about yourself, and then asked to provide a short video about why you want to take part.
The application questionnaire has been made public before, and it is known that you get asked loads of questions about your dating history, job and education, and some of your personal life experiences.
So, if you want to be on the show in the UK, get applying! Good luck and is anyone else buzzing for a UK version?!
Three seasons of Love Is Blind are available on Netflix now. For all the latest Netflix news, drops, quizzes and memes like The Holy Church of Netflix on Facebook. 
Related stories recommended by this writer:
• A look inside the intense casting questionnaire and application process for Love Is Blind
• A huge party and SK proposes again: What's coming in new Love Is Blind: After the Altar
• Then and now: These are the biggest post Love Is Blind transformations ever