The 10 best films about Halloween, ranked in the order you should watch them
I watch Hocus Pocus once a week in October and I will not apologise
Happy Halloween to all who celebrate, or, as we call it, Gay Christmas. I had a really gorgeous time this weekend celebrating in the spookiest way possible: Dressing up as Lisa Rinna M&M. When actual Halloween falls on a weeknight, like it has this year, there's nothing better than spending the day and night binging the best films set on or around October 31st. But which are the best? This is what I think are truly the 1o best halloween films of all time – ranked in the order you need to watch them in.
10. Scary Stories to Tell in the Dark
Like all anthologies, Scary Stories to Tell in the Dark has its highs and lows – but with Guillermo Del Toro at the helm we were always guaranteed some amazing creature design and spooky fun. Not overly essential, but a great way to warm up your Halloween viewing.
9. Boys in the Trees
A bit of a weird one, and probably a film that not many people reading have seen. Boys in the Trees is less of a Halloween horror, although it's undeniably eerie, and more of a coming-of-age fantasy. It's a slow burn Australian story set in 1997 and it's chock full of gorgeous Halloween visuals as two teenage lads go on a dream-like journey through their memories.
8. Ginger Snaps
Loving Ginger Snaps is a queer rite of passage. Released in 2000, the coming-of-age film is like a Thelma and Louise with werewolves and a sisterly bond that's hard to not fall in love with. Its aesthetic is so late 90s and Y2K and the whole thing has a Buffy-esque charm with its prosthetics, setting and fashion. The Halloween party sequence is… iconic.
7. The Nightmare Before Christmas
Is it a Halloween film? Is it a Christmas film? It's BOTH! Tim Burton's animated holiday fusion changed the trajectory of every goth's life forever, and since it's mostly populated by the inhabitants of Halloween Town it's the perfect viewing for October 31st when you fancy turning the gore down and having a sing song.
6. The Guest
Erm… Wow. What an amazing, amazing, amazing film – and despite the fact it isn't horror at all, it's absolutely essential you watch it on Halloween. Like how Die Hard is a Christmas film? The Guest is absolutely a Halloween film. If you've never seen it, go in blind and watch the carnage unfold. A thrill from start to finish.
5. The Blair Witch Project
Do you remember that The Blair Witch Project is set in October? If not – I'll let you off. It's not the Halloweeniest film on this list, but you best believe it is the most terrifying. Realistic in every way, it still maintains its ability to scare the hell out of you. There's lighthearted spooks on this list, but sometimes you need to be covering your eyes with the duvet.
4. ParaNorman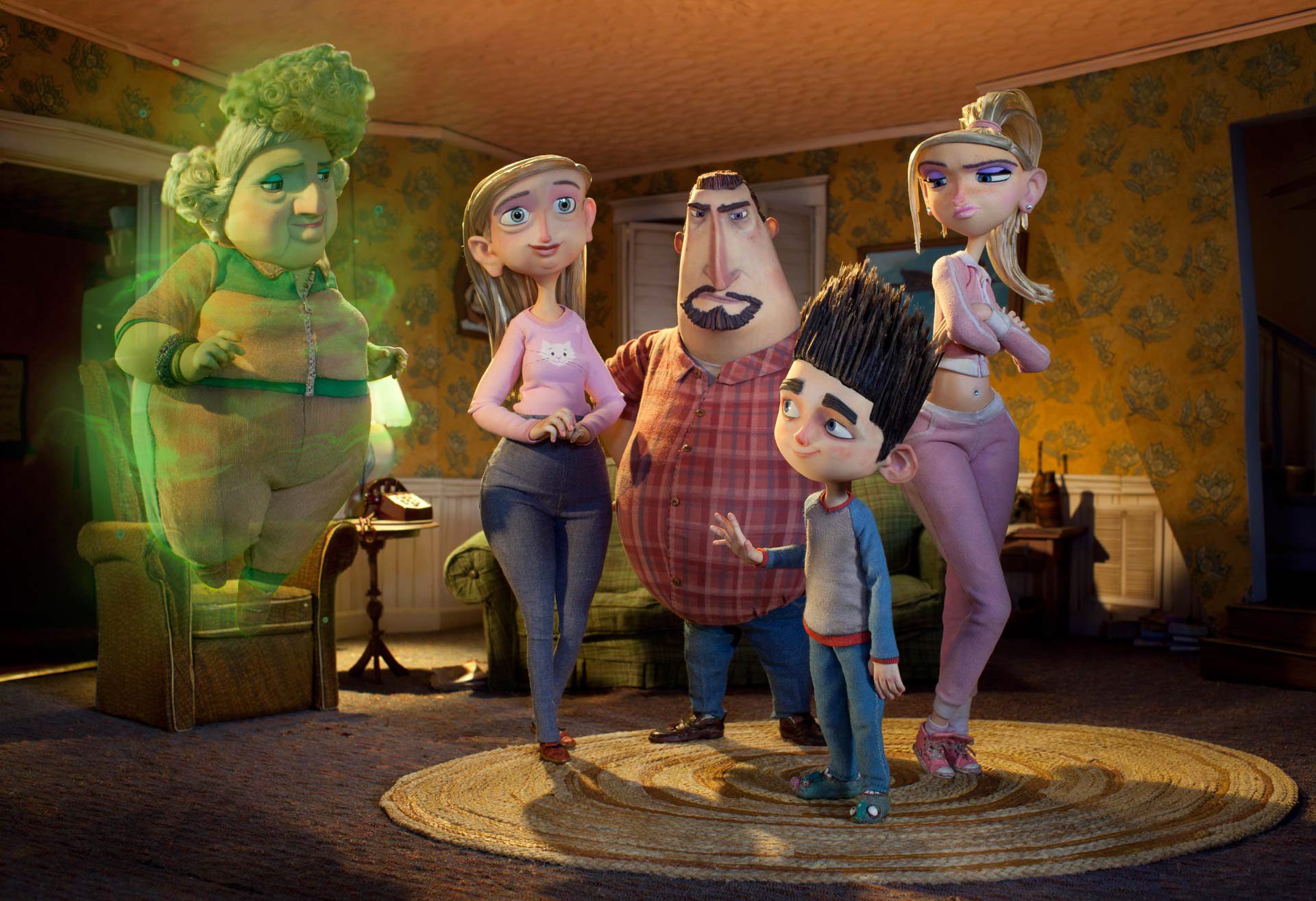 The most underrated film on this list. Period! I love ParaNorman so much that even looking at pictures of it makes me desperate to rewatch. What makes this family film so special is that it never patronises its audience even when that audience is children – they have the right to be scared too without just laugh after laugh.
The message? Amazing. The LGBTQ representation in a kid's film? Groundbreaking.
3. Trick R Treat
Easily one of the best films about Halloween, 2007's Trick R Treat is anthology at its best. Every single short story, all set on October 31st, works so well. The cast is great – Anna Paquin starring thrills me especially. Trick R Treat is a film that gets more fun on multiple rewatches and Sam deserves to be up there with the best of the iconic horror villains.
2. Hocus Pocus
Forget the disappointing sequel that came out last month, the original Hocus Pocus is the only one we acknowledge as a bonafide classic. I think it's easily the Halloweeniest film on this list – every detail of it feels perfectly seasonal. The Salem setting, the endless costumes, the mist of the woods and the lighting and script … it's all just perfect. Everyone is so well cast, the jokes are hilarious and the genuine menace and threat are a LOT for a kid's film.
1. Halloween
Would John Carpenter's 1978 genre-defining horror film be anywhere near as much of a classic if it didn't take place on Halloween? I mean, probably – Jamie Lee Curtis alone makes it completely and utterly timeless. But it is Halloween's October 31st setting, and Michael Myers' obsession with it, that makes the film feel even more steeped in terror. No one is blinking twice at men in masks on Halloween – and that makes Michael's stabathon all the easier to get away with.
It isn't Halloween unless you wake up to the theme tune as your alarm – that's just the way the pumpkin pie crumbles.
Some of the best films about Halloween here are streaming on Netflix. For all the latest Netflix news, drops, quizzes and memes like The Holy Church of Netflix on Facebook. 
Related stories recommended by this writer:
• This is what your Halloween costume says about you this year
• A list of things you'll only remember if you went to tragic Halloween parties growing up
• This is what everyone is dressing up as for Halloween, according to Google