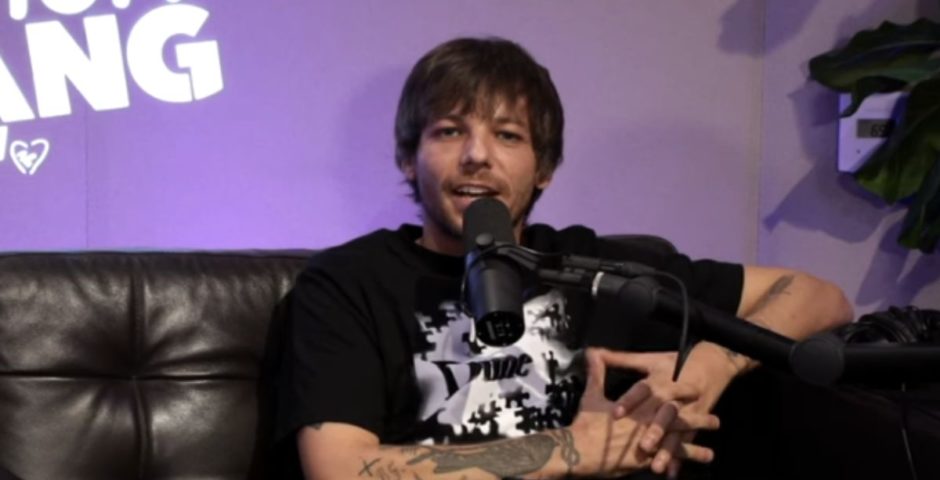 Omg, Louis Tomlinson has defended Liam Payne and said he 'hates them Paul brothers'
Ok now get the band back together x
Louis Tomlinson has defended his former bandmate Liam Payne and even admitted in a podcast how he "fucking hates" Logan and Jake Paul.
In a recent episode of the Zach Sang Show, Louis Tomlinson speaks about new music and his upcoming album and of course the controversy surrounding his former bandmate, Liam Payne.
Earlier this year, Liam Payne was a guest on Logan Paul's podcast. Liam spoke about a lot but in short he called himself the "face of One Direction" and implied he is the most successful bandmate to go solo.
When Zach asked Louis about his thoughts on what Liam said, Louis called Logan Paul and the other hosts "disrespectful." He initially started by saying he wasn't going to comment but then said Logan Paul "knew exactly what he was doing, the buttons he was pressing." Louis then went on to say Logan Paul got so much out of it and even admitted he "fucking hates them Paul brothers." Big yikes but also, can we get the band back together now?
You can watch Louis' full appearance on the Zach Sang Show here.
Related stories recommended by this writer:
• Erm, Liam Payne left out a HUGE detail about how One Direction was actually formed
• Liam Payne is getting dragged – here's every stupid thing he said on Logan Paul's podcast
• A rundown of the entire Liam Payne and Maya Henry breakup saga