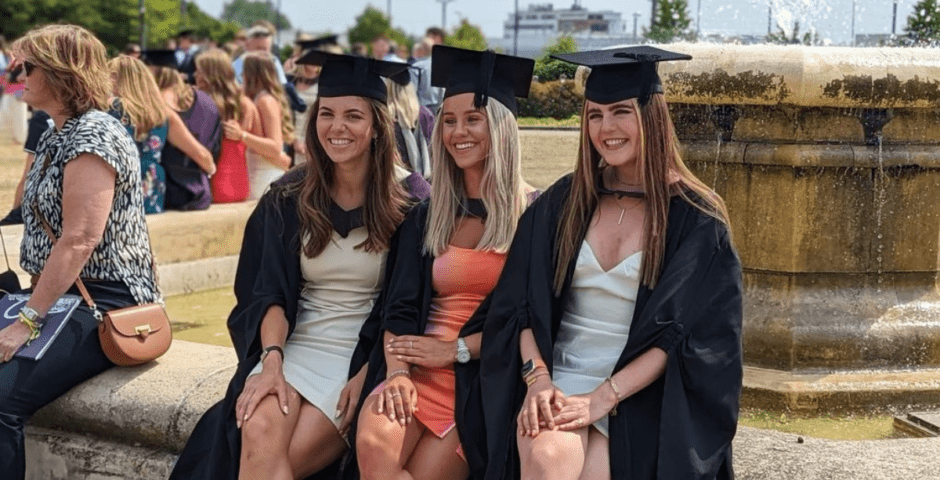 These UK unis will literally pay you thousands of pounds if you choose to study there
They are scrambling to fill places for students from the rest of the country
Universities in Scotland are offering UK students from outside of Scotland tens of thousands of pounds in scholarships and bursaries to entice people to study north of the border.
Heriot-Watt in Edinburgh is offering new students £1,500 upfront for "travel costs" whilst Dundee will offer a £3,000-a-year scholarship as well as a Discover Dundee grant worth £2,000 in your first year. University of Aberdeen, Edinburgh Napier University and Strathclyde are also offering financial incentives.
Scottish students don't pay tuition fees in Scotland and as such there is a cap on the number of places for Scottish students. These universities rely on students from the rest of the UK paying the customary £9,250 as well as international students to help fund them. However, a drop in applications from EU students due to Brexit has left Scottish unis attempting to plug the gap.
At the same time, Russell Group universities have tightened their intake this year as they seek to adjust their student numbers following two years of A-level grade inflation due to the pandemic. The proportion of applications to Russell Group universities that resulted in an offer fell from 60.5 per cent last year to 55.1 per cent this year.
Scottish unis are hoping to capitalise during the clearing process by offering students from the rest of the UK significant financial incentives.
"Scottish universities have an unprecedented opportunity this year, but it is UK-based students south of the border who stand to be the big winners," said Lucy Everest, global chief operating officer at Heriot-Watt University.
Heriot-Watt University will offer UK students from outside the UK a £1,500 bursary to help pay travel costs for moving to Edinburgh. On top of this, they are offering means-tested bursaries up to £3,100 for each year of your study.
Elsewhere in Scotland's capital, Edinburgh Napier University is offering an annual £1,000 scholarship for students who achieve BBB or better at A-level.
Strathclyde need you to get slightly better grades to access their scholarship. Students who achieve AAB or better, are entitled to a £1,200 grant. They also offer a one-time accommodation bursary of £1,000 for non-Scottish UK students.
The further north in Scotland you travel, the more lucrative the scholarship. Dundee have created an Academic Excellence Scholarship which provides rest of UK students who achieve AAB or higher at A-level, £3,000-a-year. That comes alongside a first year Discover Dundee grant of £2,000 paid across two instalments.
AAA students at University of Aberdeen will be offered £5,000 for this coming academic year, more than halving their tuition fees. Students with AAB or ABB at A-level will be offered £3,000. There are additional means tested bursaries also available.
Lucy Everest said: "There are financial incentives to attract students who want to go further afield and consider studying at Scottish universities, which are already attractive to home-based students because they don't pay fees.
"At Heriot-Watt, for example, financial support is available to UK-based students from outside Scotland to help pay their travel costs – a big boost, especially in light of the cost of living crisis."
A University of Dundee spokesperson said: "Dundee is an extremely attractive destination for students, as evidenced by sector-leading growth in international recruitment. We have a competitive range of scholarships in place for RUK students and clearing can prove to be a life-changing opportunity for them."
Related articles recommended by this author:
• Uni student nabs Banksy's honorary certificate during graduation ceremony
• A Russell Group uni isn't reading out its grads' names at graduation ceremonies this week
• I tried Snapchat's new subscription service and now I'm turning on Ghost Mode