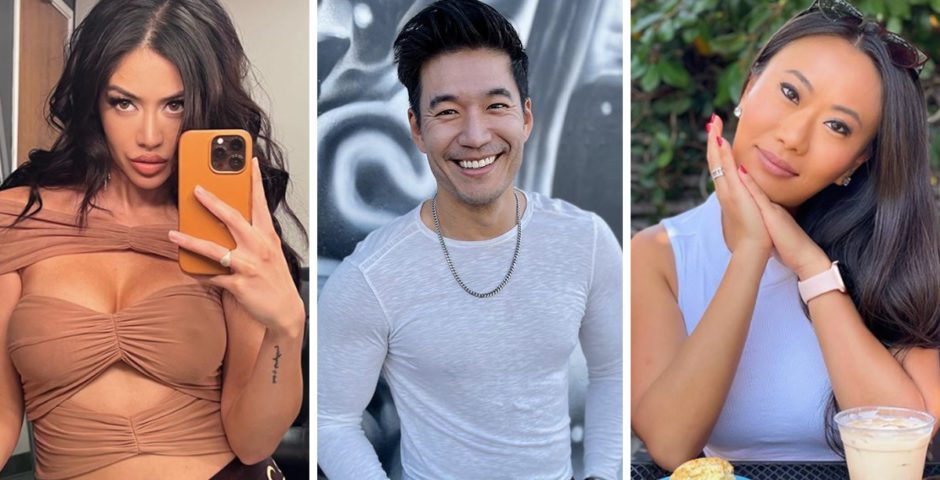 Ranked: The Bling Empire cast members making the most money on Instagram
Because they definitely need more cash, right!!!
The Bling Empire cast are mega rich – that's what the show is all about. But just in case they ever needed any extra money to supplement their huge trust funds and side hustles, the Bling Empire cast members can also make thousands on Instagram.
Finance Experts at Merchant Cash Advance  have used the Instagram Earnings Calculator to work out the cast's Instagram earnings, and put an exact figure to how much an ad with someone from the show would cost.
Here is a ranking of the Bling Empire cast members, by how much money they are making on Instagram.
Anna Shay – $1,623
After season one, Anna Shay literally admitted to having so much money she forgot to cash in her cheque from Netflix for appearing on the show, and she's the richest cast member, so I doubt she needs more much money. However, if for some reason she did want to dabble in the world of Instagram adverts, Anna could charge a pretty decent $1,623 per post.
Kelly Mi Li – $1,673
Kelly currently has 359k Instagram followers, and can charge up to $1,673 per sponsored post. She has been using her account to make money, with recent deals including a paid partnership with a nail company.
Kevin Kreider – $2,150
Kevin works as a coach and motivational speaker, giving people advice on nutrition and fitness, so he needs his Instagram to look good. He does a lot of posts about his own brand, a matcha supplement, but should he work with other brands, he can charge around $2,150 per post.
Jaime Xie – $2,833
Jaime is paving her way into a career in fashion and influencing, so it's only right that her Instagram is slick and polished. She is a familiar face on European catwalks, and has modelled big names such as Chanel, Dior and Valentino. Right now, Jaime has 632k followers and can charge up to $2,833 per post.
Kane Lim – $3,261
After successfully investing at a young age, Kane is already a millionaire. His influencer lifestyle is expected to earn him an extra $3,261 per post through Instagram alone. Kane has recently done posts with Rihanna's brand, Fenty Beauty, who he has been announced as the first southeast Asia ambassador for.
Cherie Chan – $3,367
Cherie Chan has the highest number of followers out of all the cast of Bling Empire, with exactly one million. It looks like she does use her Instagram to make money, tagging a lot of brands in her posts. Cherie could be charging up to $3,367 per post.
Christine Chiu – $3,585
Christine and her husband are among the richest stars from the show. But, if they should want to take a break from having their own plastic surgery clinic which is one of the biggest in Los Angeles, Christine can earn $3,585 on Instagram. This is off the back of her fame from the show gaining her 759k followers.
Kim Lee – $4,611
With just under a million Instagram followers, Kim can earn up to $4,611 per post and is the highest earning cast member from Bling Empire. Even before appearing in the show, the up and coming star was already successful having modelled for some top brands in Singapore and is known as a DJ, working with big names such as Kid Cudi and Kanye West.
Season two of Bling Empire is available on Netflix now. For all the latest Netflix news, drops, quizzes and memes like The Holy Church of Netflix on Facebook. 
Related stories recommended by this writer:
• Bling Empire cast net worths: Ranking how filthy rich the Netflix stars actually are
• Ranked: The Selling Sunset cast members who are making the most money on Instagram
• Bling Empire transformations: What the cast looked like before the fillers