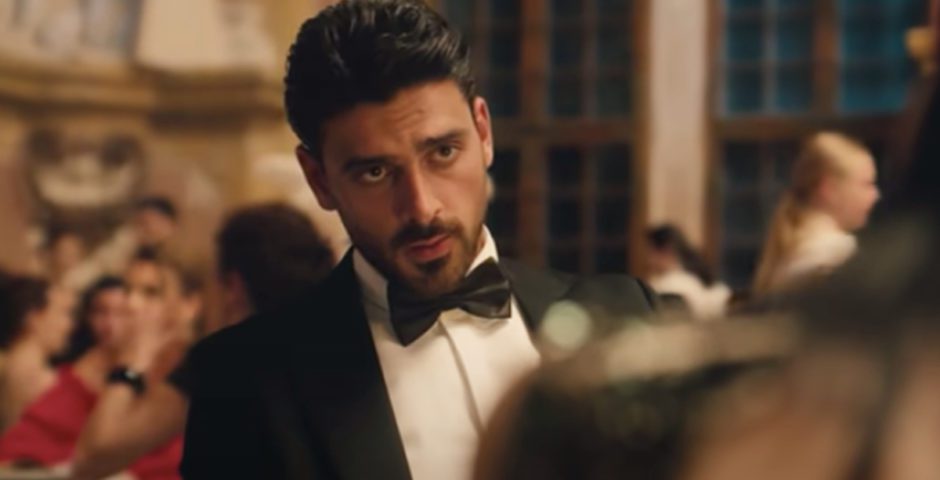 The second 365 Days film drops on Netflix this month and it looks WILD
I will be watching this trailer on loop all day
I don't mean to alarm anyone, but the second 365 Days film drops this month! Yes, Massimo is back and Netflix has just dropped a trailer for the new film, 365 Days: This Day.
At the end of the first film, there was an assassination attempt made towards Laura. She's obviously survived, and if the book the film is based on is anything to go by, this is the main subject in the second film. The second book picks up pretty much exactly where the first left off.
The film is being released this month, on April 27th, so here's everything you need to know about the 365 Days sequel, some first look pictures and the trailer. It's going to be hot. 👀
365 Days: This Day will still follow Massimo and Laura
By the end of the first film, Laura has come around to Massimo's plan and has already fallen in love with him. The concluding scenes of the film see Laura telling her friend she's pregnant and heading to a bridal store to try on a wedding dress. On the way back Massimo is on the phone to Laura, and Mario is told someone is "about to kill Laura" and there's an assassination attempt imminent.
In the second film, Laura is back again with sexy mafia-boss Massimo and they're married. The new film is just as steamy as the first, and contains new twists, turns and betrayals in their relationship. The sequel is said to dive deeper into Laura's character, as she has matured now and is much stronger than before.
Old favourites return, including Laura's best friend and confidante, Olga (Magdalena Lamparska) and Don Massimo's trusted lieutenant, Domenico (Otar Saralidze) – along with new additions like the explosively handsome newcomer, Nacho (Simone Susinna), who will set hearts racing.
The Netflix synopsis reads: "Laura and Massimo are back and hotter than ever. But the reunited couple's new beginning is complicated by Massimo's family ties and a mysterious man who enters Laura's life to win her heart and trust, at any cost."
But let's be real, none of us are watching for the plot.
Watch the trailer for 365 Days: This Day on Netflix here
365 Days: This Day is available on Netflix from April 27th. For all the latest Netflix news, drops, quizzes and memes like The Holy Church of Netflix on Facebook. 
Related stories recommended by this writer:
• 365 Days is based on the first of three books, and there's loads more to come
• You're obviously obsessed with Bridgerton, so here are 11 shows to watch next
• New Harlan Coben thriller series Hold Tight is coming to Netflix this month