Miles had to be rescued from Afghanistan- now he's off to Ukraine as Russian invasion looms
His actions have been branded as 'naive and dangerous'
The situation in Ukraine is looking incredibly tense. It's estimated that 100,000 Russian troops have amassed on the border with the prospect of invasion looming large. While Russia has denied military action is imminent, Nato allies are said to be preparing for the worst, sending ships and fighter jets to eastern Europe. And amidst all this is ex-Loughborough student Miles Routledge.
Originally from Birmingham, 21-year-old Miles has made a name for himself by travelling to areas of heightened conflict. He's amassed nearly 60k followers on Twitter, but it's safe to say that not everyone approves of what he's doing. One British army veteran branded his actions as "naive and dangerous".
When The Tab first caught up with Miles, he was hiding in a Nato safehouse in Afghanistan during the fall of Kabul, as machine gunfire rattled outside. After being airlifted to safety, Miles plotted another trip to war-torn South Sudan, telling The Times: "I had heard that things were very chaotic here and wanted to see for myself." And now, he's off to Ukraine. We caught up with Miles, mostly to just ask him: why?
Miles says he wants to go to Ukraine to document the ongoings and to help locals affected by the conflict, but he concedes: "It's honestly fun, almost like a soldier enjoying it despite what's going on."
The government has issued guidance against non-essential travel to Ukraine. It's unsurprising therefore that many people deem Miles's actions to be highly irresponsible. Asked what he'd say to these people, Miles responded: "Cope, seething and stay mad."
After Miles was airlifted from Afghanistan, he faced criticism for potentially taking up a refugee's seat on the plane. He says this was unfair: "On my video on the flight out, there was nobody who was a resident of Afghanistan there, only expat workers, journalists and tourists, hence the lack of women and children.
"The flights for people from Afghanistan were on a different plane so I didn't take a seat of anyone, plus everyone at the evacuation point got out as there were unlimited planes. The only people who didn't get out were stuck in other locations."
He also claims to have been personally responsible for the successful evacuations of two Afghan's who relied on his letters of recommendation to leave the country.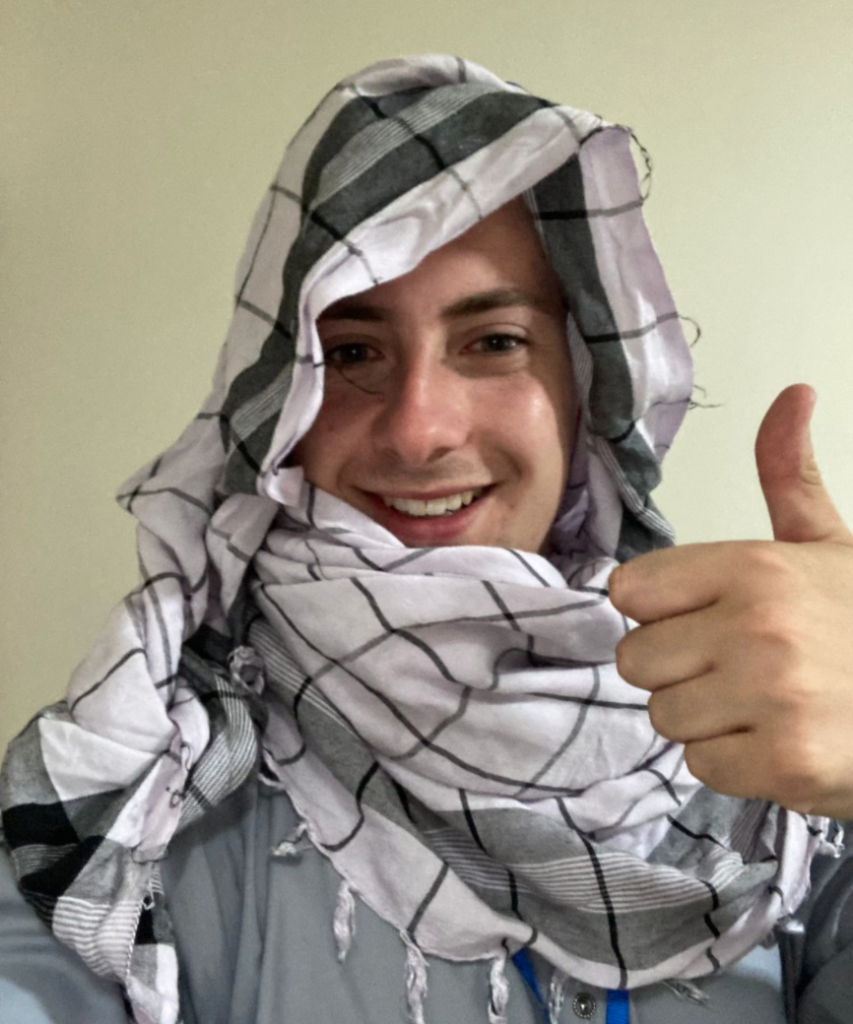 But Miles himself was lucky to have fled conflict-stricken Kabul. Is he concerned that his luck will run out? No.
"I'm not worried, if I die then it's no longer an issue, if I'm alive then I'm in the green," Miles told The Tab. "If the country gets invaded, I'm getting the content and leaving through a neighbouring country or a last minute flight out.
"I'm bringing a good chunk of change for charity work and I think just doing that is worth it. No matter what happens, I'll sort out the situation with myself and my followers."
Related articles recommended by this writer:
• We spoke to the British student whose holiday in Kabul went seriously wrong
• Student who was airlifted from Afghanistan goes on holiday to war-torn South Sudan
• Young Afghans based in the UK are struggling to help their families back home