What are the slightly irrelevant cast of the Harry Potter films up to now?
Colin Creevey actually became a photographer
Harry Potter was chock-full of actors big and small. You had the heavyweight British actors like Kenneth Brannagh, Ralph Fiennes and Helena Bonham Carter, whilst some other pretty popular faces brought up some of the more minor characters such as Warwick Davis as Professor Flitwick. However, as is the case with all films, there needs to be a load of supporting cast knocking about to ensure that the scenes look as impressive as they need to be.
And oh are there some good ones. You'll be surprised by how you'll recognise everyone on this list considering how largely irrelevant they were to the franchise. I'm not being mean by saying irrelevant, but rather I simply suggest that their parts weren't quite as important as the main cast that we all know and love, you know? Anyway, instead of watching hours of TikToks that go: "I've got guns in my head and they won't go", we've compiled all the before and afters here for your quick perusal – here's what some of the less relevant cast members have been up to since.
Ekow Quartey – Bem
For starters – like what? His name is like that awkward moment when you're trying to spell something over the phone and the person on the other end can't work out if you're saying "n" or "m". Bem literally said two lines and then disappeared as quickly as the smoke in his little analogy did – for those not aware, here is one of his legendary lines:
"It's like trying to catch smoke… like trying to catch smoke with your bare hands."
Shakespearian. The wiki says that Bem was born in 1979, which would make him 41 in today's age which is… sort of funny, but in real life, the actor is 30-year-old Ekow Quartey.
View this post on Instagram
Ekow is now a personal trainer by the looks of it, which is hardly a surprise seeing as he's done such an impressive job at his own rig – he's ripped! His social media says he still acts, and his IMDb shows that he's appeared in a number of television and stage productions including more notably Call the Midwife in 2019.
William Melling – Nigel Wolpert
Little Nigel – there he is about to completely destroy Harry by flinging him across the room with a swift Stupify. Oh, and kind of completely decking himself in the process.
Nigel Wolpert was portrayed by William Melling, and by the looks of his social media he hasn't seemed to do an awful amount of acting since his role as Nigel. Occasional TV appearances, most notably in Midsummer Murders, have led up to 2018, where there doesn't appear to be any other acting credits.
View this post on Instagram
We can tell that he enjoys running and appears to live in London, so there's that.
Hugh Mitchell – Colin Creevey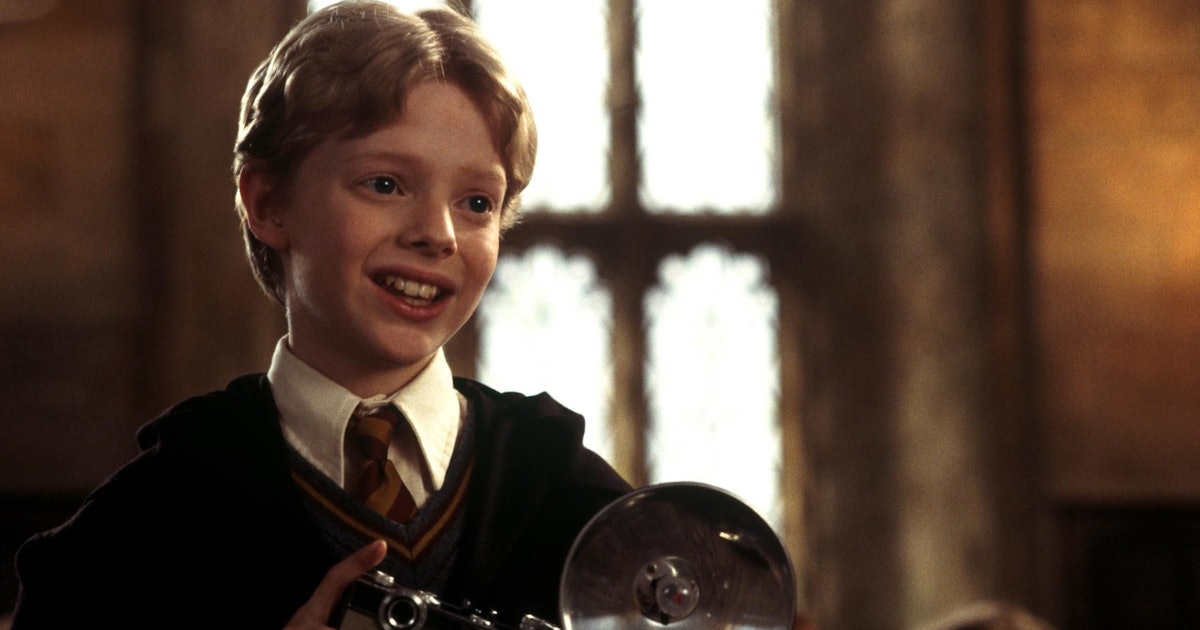 Colin Creevey, if you remember corrrectly, was the nuisance kid who kept running around with a camera flashing it in everyone's face. Whether it was in the great hall or the quidditch pitch, he was literally exactly like your average Hollywood Fix pap.
Now, if you think that Colin is similar to Nigel in annoyance, you'd be more correct than you'd think – the Harry Potter Wiki says: "Hugh Mitchell did not reprise his role in the later films. An added character, Nigel Wolpert, served as a replacement for him in the later films. Hugh has said that he is satisfied that Colin died fighting in Harry Potter and the Deathly Hallows, and that he is indifferent to the Nigel character."
Well, once the Nigel-indifferent Colin became petrified, he, or shall I say, Hugh Mitchell, was done with the Harry Potter films and didn't appear in any more thereafter. His website says: "When I was 11, I got my first ever job, playing the shutterbug Colin Creevey in Warner Bros' Harry Potter and the Chamber of Secrets. After signing with the Curtis Brown agency in London I continued to act in film and TV for the next fifteen years.
"Now I'm more interested in being behind the lens." That's right, Hugh gave up acting after appearing in Harry Potter, The Davinci Code and Holby City to become a professional photographer.
You can look at some of his photography here.
Natalina Tena – Tonks
Perhaps more relevant in the books, Tonks got barely any screentime in the Harry Potter film series and just wasn't that memorable for this reason.
The actress who plays her, Natalina Tena, on the other hand, has consistently had acting work since Hogwarts, appearing in Game of Thrones as Osha as well as in the White Christmas episode of Black Mirror.
Her latest credit is in Disney's The Mandalorian.
Clémence Poésy – Fleur Delacour
Ron proper fancied Fleur, so it was always going to be weird having her end up with another Weasley… but that's exactly what happened and that's okay!
Clémence Poésy who played Fleur is now 38 which makes us all feel horribly old, and boy has she been busy in the years after being the quietest Harry Potter character to ever exist (sorry).
View this post on Instagram
She has appeared in some BIG series such as Tenet, Gossip Girl and 127 Hours, and she has a son named Liam.
Sean Biggerstaff – Oliver Wood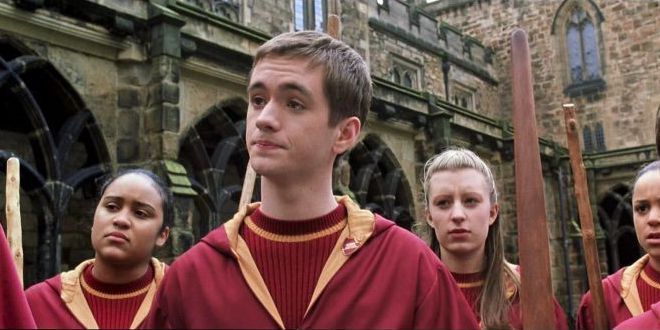 Oliver Wood was the Scottish quidditch captain for Gryffindor, and although you'd think he was important enough to keep on… well, he wasn't. If you had to go on pointless and name an actor from Harry Potter, I'm sorry to say that I'd be surprised if Sean's name came up.
Sean currently lives in Glasgow, and it's nice to see that he's still spent some time giving back to fans by going to nerd conventions with costar and friend Devon Murray.
If you fancied Oliver Wood like every other girl in the universe (maybe?), you'll be both dismayed and entertained to learn that the above viral TikTok was made by his girlfriend, in which she revealed she had bagged him. He's acted since, you haven't seen anything that he's been in, but he seems happy and that's all that matters.
Freddie Stroma – Cormac McLaggen
Cormac fancied Hermione. Who didn't? AND he was willing to trample all over Ron to get to her, which is either really arrogant or admiringly persistent depending on which way you look at it. Cormac was played by Freddie Stroma, and we've seen him a few times on our screens since.
Whether it was playing a minor role in Pitch Perfect as a radio station manager or Game of Thrones like his costar Natalina, he's got some pretty impressive credits, but the best I hear you ask? Well, that has to go to this douchey guy from The Inbetweeners Two:
Freddie became engaged in 2015 to his UnREAL costar Johana Braddy, and they were married in 2016.
Luke Youngblood – Lee Jordan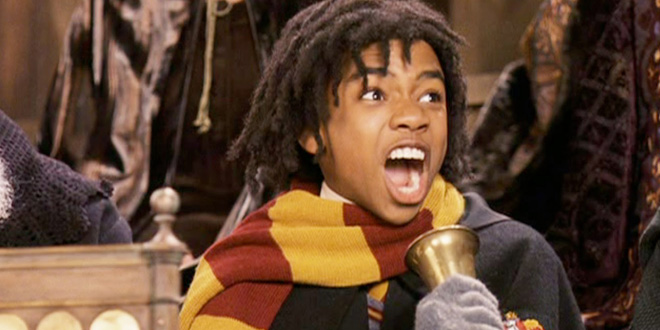 Ah, Luke Youngblood of Tracy Beaker fame and Tracy Beaker fame only. If you're scratching your head over where you've seen him other than these two credits then do not fear, for he's been very busy since the days of befriending Potter and Beaker.
That's right, you have seen him since, whether you realise it or not – he appeared in Scooby-Doo 4: Curse of the Lake Monster as none other than Mr Doo himself, although he is credited as "Scooby Suit Performer". Yes, I tried to find behind the scenes pictures of this so that we could all have a good laugh. No, I couldn't find any.
View this post on Instagram
Now that he's all big and grown-up, he's lent his voice to an animated Fast and Furious series on Netflix as well as, oddly, appeared in an episode of Glee in 2010.
If you told 10-year-old me that Ben from Tracy Beaker would appear in Glee one day, I would've said: "What is Glee? I am 10 and Glee hasn't been invented yet."
Lee Ingleby – Stan Shunpike
Lee Ingleby is regarded quite highly as a British actor who takes the more menacing and dark roles, so it's no surprise that he was picked as the perfect person to take the role of Stan Shunpike.
He's appeared in Being Human as an evil vampire, in Luther as a serial killer and, if you ever watched Junk as part of your English course about all those drug addicts in Bristol, you may recognise him as one of the characters in that. So yeah, he likes to play a certain kind of character.
View this post on Instagram
More recently he went against previous acting credits and took the reigns of voicing Bob the Builder from 2015 to 2018.
Hero Beauregard Faulkner Fiennes Tiffin – Tom Riddle
Hero Beauregard Faulkner Fiennes Tiffin (I don't even know where to start with that) is the actor who played 11-year-old Tom Riddle in Harry Potter and the Half-Blood Prince. Just looking at the photo you can tell they smashed the casting – he has one of those cold faces that is evil through and through.
He's done it all since, modelling for Dolce and Gabana and appearing as Hardin Scott in the film After. He's really made a name for himself as a respected actor, and it clearly runs in the blood for his uncle is Ralph Fiennes, the man who played Voldemort.
View this post on Instagram
Speaking of After, the film was based upon a Wattpad fanfiction about One Direction, in which it portrays Harry as "abusive and in a negative light". Nice.
Frank Dillane – Tom Riddle
Tom Riddle number two is Frank Dillane, who starred alongside Hero Fiennes Tiffin in the Half-Blood Prince, this time as a 16-year-old version of the evil serpentine wizard. He also appeared in the Deathly Hallows.
Another Tom Riddle who has famous family connections, his dad Stephen played Stannis Baratheon in Game of Thrones. He spoke to The Radio Times saying that he thinks he'll always be recognised for his part as Tom Riddle: "It's funny. Whatever I do, I'll always be remembered for Tom Riddle! It was great to play such an incredible part, but it was a very short scene. I wasn't in the film for that long."
His most notable credit is in Fear the Walking Dead, in which he played Nick Clarke. In 2016 he was arrested for battery after getting into a fight with a security guard on the set.
Christian Coulson – Tom Riddle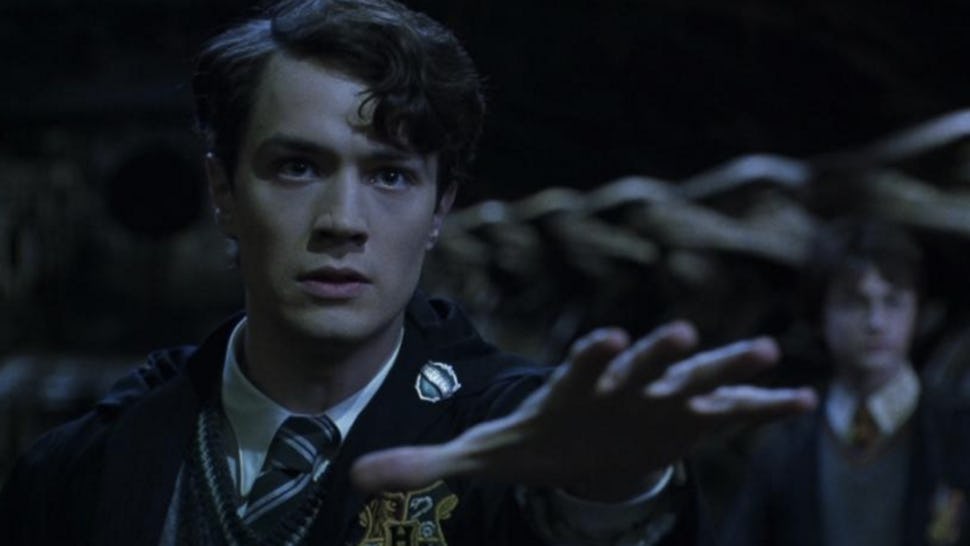 Aaaand finally we have Tom Riddle number three, who was played by Christian Coulson. After studying at Cambridge University he was cast in the film at 24 years old, but due to his age was not considered for any subsequent films.
View this post on Instagram
He's now 42, and by the looks of it, he lives in New York City with his boyfriend, working as an actor and director. He did a live video with Sean Biggerstaff in April 2020 for the fans, and it's actually a pretty good watch seeing how much they've both grown up:
Related stories recommended by this writer:
• Babies and breakups: These are the partners of the Harry Potter cast
• Calling time on adult Harry Potter fans, who need to grow up and read another book
• All the celebrities who have spoken out against JK Rowling's transgender comments