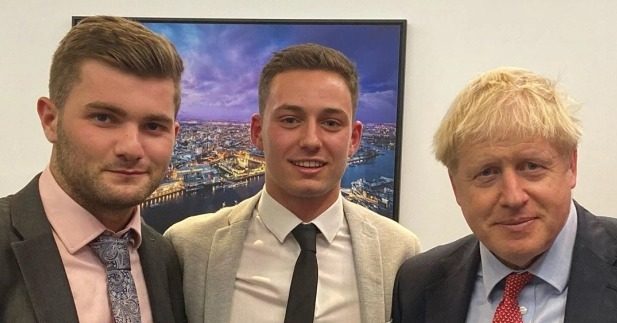 Forcing university students to return means the UK government has blood on its hands
The worsening mental health crisis we are now facing was totally avoidable, but they made the wrong decision
There have been a number of failings from the government in response to the coronavirus pandemic. The way I see it, most pressingly there has been a complete and unacceptable ignorance shown to the mental health crisis we as a society face. It is simple, the consideration of the impact on mental health by the government in their response to COVID-19 has been practically non-existent.
The most likely way a young man will die in the UK is from suicide, that's the reality of the situation. Which means at university, mental health must be something taken vitally seriously. However, this year millions of students around the UK were told that universities would open in September, and that we were required to attend. What faced many when they arrived was prison cell level isolation, neglect, and a terribly executed plan to keep students healthy.
The tragic reality of this decision has been that students have taken their own lives.
When Boris Johnson and his team of ministers sat down in the cabinet room to discuss universities returning, the truth is that they unequivocally failed to recognise the lethality of the decision they were about to make.
I know all too well the situation that many families now find themselves in. Back in January 2018, very unexpectedly my 15-year-old younger brother, Sam, took his own life.
Standing outside my house, my face filled with the harsh blue throbbing from a sea of emergency vehicles I was plunged into an extremely tragic reality. I wasn't alone in my experience either, according to Samaritans over 6,000 recorded suicides took place that year. It is crucial we take this issue seriously, to not do so is a failure and a fatal one at that.
I realise it's one thing complaining about a situation, and it's a totally different thing to actually offer a solution. The first thing I would like to say is if you are struggling with isolation at university, please do consider returning home. I know you might feel tied down by rent or by the university telling you that you shouldn't leave, but please understand when I tell you that your wellbeing and mental health is worth making sacrifices for.
I also believe that the government and universities should advise against returning after Christmas should the situation still require a totally online teaching schedule. This decision will save lives and I can say that with absolute certainty.
And finally, I demand that the government commit to tackling this issue. This is not about politics. This is about right and wrong and they are getting it wrong. I met with the Prime Minister just last year to deliver 210,000 signatures on my petition to make mental health first aid a compulsory part of teacher training. Boris Johnson accepted the signatures in front of the press and claimed, "it's vital" and promised to act, we are yet to see any change in response. We need education in mental health awareness for students and for staff so that we are better prepared to deal with challenges. We need innovation and not investment, for too long we have been throwing money at the same systems that are so riddled with bureaucracy they fail to work effectively.
I hear stories every day from people that have lost loved ones to suicide or have suffered themselves. I work closely with LinkedIn as part of their Changemakers campaign which is helping to elevate my cause and encourage open conversations about mental health issues and how best to address them. I see first-hand the struggles people face at work and how they often stem from not recognising problems which arise in their younger years. Every day I hear about the various failures that have bought people to the edge and every day more of these failures continue to claim lives.
So, to a government that has fatally failed our generation time and time again, has refused to acknowledge the severity of the mental health problem we face and has to my face promised change I must ask, how many more names?
How many more names will it take? How many more deaths do we have to endure before this is taken seriously? I am sick of hearing the same story over and over again. I am sick of seeing parents forced to bury their children because those in power knew of the inevitability of their loss and yet did nothing to prevent it.
We must see change, if not for us then for those silenced by suicide from the neglect of leaders. And should for whatever reason that change not occur, have no doubt that the blood will continue to pour on the red-stained hands of a guilty government.
Ben West is a mental health activist and was recipient of The Diana Award in 2019 for his work in mental health campaigning. You can follow him on Instagram, if you don't already, here.
Related stories recommended by this writer:
• Manchester Met grad from Sheffield becomes UK's first man to get coronavirus twice
• This Soton student hates Circuit Laundry so much she washes her clothes in the shower
• Return of Scottish students after Christmas 'could be staggered' says Education Secretary