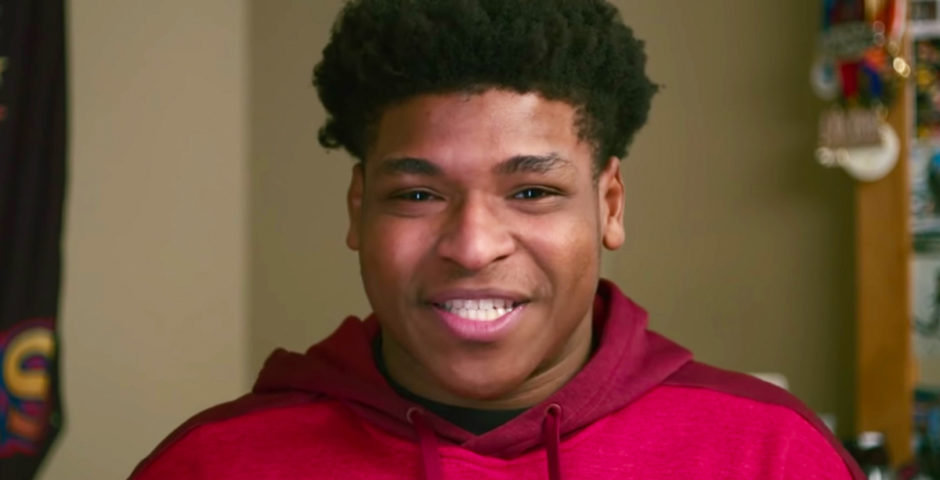 Jerry from Cheer is under investigation for allegedly soliciting sex from minors
Jerry Harris, who starred in the Netflix series Cheer, is being investigated by the FBI over allegations of soliciting sexually explicit photos and sex from minors.
A rep for the 21-year-old has denied all claims, saying in a statement to Variety: "We categorically dispute the claims made against Jerry Harris, which are alleged to have occurred when he was a teenager. We are confident that when the investigation is completed the true facts will be revealed."
The allegations were first reported in USA Today, which claims FBI agents executed a search warrant at Harris' home in Naperville, Illinois on Monday, after being told that he may have asked for sexually explicit photos and sex from minors. The claims are said to be from Varsity Brands, a cheerleading-industry company that Harris worked with. Letters to the police obtained by USA Today allegedly state the company was made aware of "inappropriate sexual conduct" claims against Harris.
It has been reported that the claims are from two 14-year-old twins, who claim that they were harassed at cheer competitions and online when they were 13 and Harris was 19. In court documents, screenshots show a number saved in one of the boys' phone as "Jerry Harris" messaged them saying: "Hey btw I found a place for us to do stuff it's actually pretty good haha". Documents also include a screenshot of a Snapchat message showing what appears to be Harris's face with the message: "Would you ever want to ****."
Varsity's chief legal officer, Burton Brillhart, said: "As a result of the recent allegation, we have barred this person from having any affiliation with Varsity Brands or any of its subsidiaries or affiliates, now and in the future."
None of the allegations involve any physical contact and the claims are from when Harris was a teenager. As it stands, Jerry Harris has not been charged with any crimes and his rep has stated they deny the claims.
Related stories recommended by this writer:
• Three writers quit Netflix show due to 'racist exploitation' and 'psychological abuse'
• I watched Netflix's Cuties and yikes, here's everything wrong with it
• Netflix's latest true crime doc is about the disappearance of a woman and her children