NUS cheat uni's vote to leave by emailing voters pro-NUS propaganda
The NUS could have lost £23k a year if the SU left
The NUS have been caught cheating in a uni's vote to disaffiliate after emailing 1200 students pro-NUS propaganda.
Had the union left, the NUS, which is currently battling against bankruptcy, stood to lose around £23,000 a year in fees from Christ Church SU (CCSU).
CCCSU's referendum has been declared void after the "serious rule breach" as the NUS used their access to discount card holders' details to send a "Yes to NUS" email to 1200 students.
As soon as the email was sent, there was a "significant spike" in voting. The breach was so bad that votes weren't even counted, and the SU are going to have to run it again after Easter.
Money is tight for the NUS – a £3 million black hole in their finances meant bankruptcy beckoned this Spring. However, emergency measures and a "turnaround board" mean the NUS are now saying they're solvent again.
However, NUS membership costs CCSU £15-£20k a year, getting back around £8k of their £23k fees in TOTUM commission – the NUS's rebrand of the NUS Extra discount card.
Here are some points that were made from the NUS For side. Most of the points were made 10-30 years ago! Are NUS actually focusing on matters that should have the main focus? #SayNoToNUS ccsu.co.uk/referenda

Posted by Christ Church Says No to NUS on Thursday, March 21, 2019
The email was not endorsed by the Yes campaign in the referendum, but was still a breach because the No campaign did not have access to TOTUM's list of card holders. Rule 12 of the referendum was "don't do anything another campaign cannot reasonably do".
The "Yes to NUS" email also went against the message Christ Church Students' Union agreed could be sent by the NUS to TOTUM card holders who had opted in to campaign messages seven hours before voting closed.
It had been agreed the email would say: "A referendum is taking place on your campus – have your say about Christ Church Students' Union's affiliation with the National Union of Students. Find out more information – www.ccsu.co.uk."
However, the email, obtained by The Tab, is far, far more detailed, including links to vote and asking people to share their reasons for staying on social media.
There was a visible spike in votes after the email was sent shortly after 2pm on 21 March, and so the email was judged to have affected the referendum result, which has been declared invalid.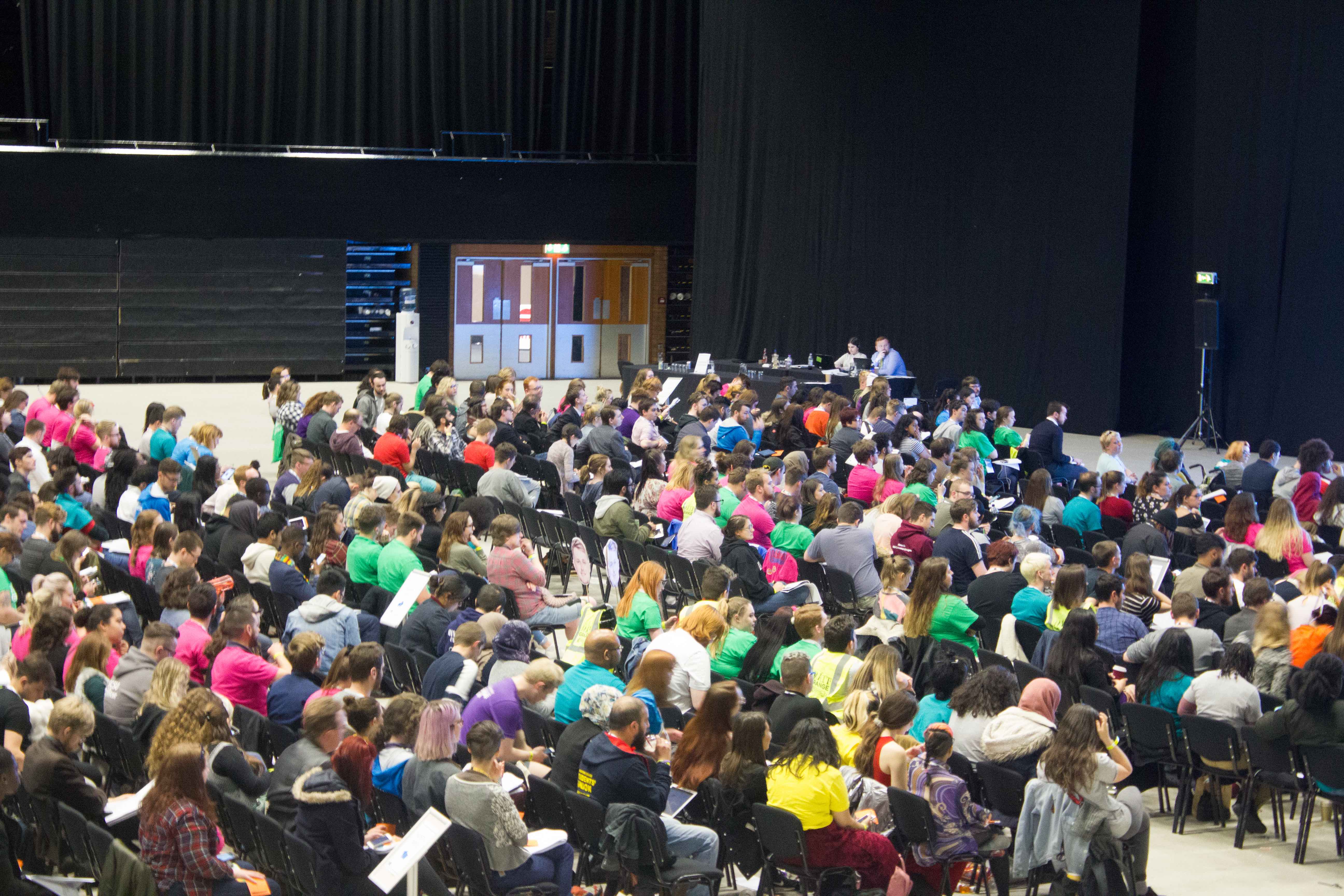 The NO campaign have said: "We believe that this was a deliberate, malicious and cynical act undertaken by the NUS. We believe this re-enforces how poisonous and irrelevant the organisation has become when they have to cheat and sabotage elections processes in order to keep Unions affiliated."
The referendum will be rerun after the Easter break. Christ Church Students' Union have said the NUS were given the opportunity to explain the email, but have not got back to them.
Christ Church Students' Union said: "We realise this outcome is incredibly frustrating to the students who exercised time, energy, and creativity in campaigning in the referendum, and to every single student who took the time to have their say. We are as frustrated as you are.
"NUS were given the opportunity to explain how this happened, but have not responded to our inquiries.
"Christ Church Students' Union is fully committed to running fair and transparent elections and referenda, and ensuring that all students have the information available in order to cast a considered vote. As such, we will revise our referendum rules and will rerun the referendum immediately after the Easter break.
The NUS have been contacted for comment.