This Exeter third year wrote her dissertation on Love Island making yours look really, really boring
It was all about slut-shaming
I'm calling it now that the search for the maddest dissertation topic is over, because a third year Geography student from Exeter University honestly, swear to god, wrote her dissertation on Love Island.
Love Island, the ITV show where contestants couple up, break up, re-couple, shag, argue and cry all for the chance to win £50,000, was the main topic of Allie Short's 12,000 word dissertation.
Allie explored the "gendered and sexualised body" of the female contestants, with the girls regularly being called "slaggy" and the men being championed as "lads".
Titled: "'She's so slaggy but he's just being a lad': An investigation of the gendered and sexualised body on Love Island", Allie chose the reality TV show as her thesis topic after being uninspired by her "really generic and boring" original topic.
Like the rest of the country, she became hooked on the dramas inside the Love Island house, from Kady losing her shit at Liana, to when Rachel found out Rykard had necked Liv in the beach stand-off, and decided she could write a dissertation on it (not to her mum's approval).
Allie said: "We had to submit a proposal before we went on our year abroad, so I just did it on something really generic and boring. When I got back from Australia, my tutor said: 'I can tell you're not really interested in this, why don't you go away over the summer and come back with some ideas in September'. So I went away, didn't think about it for ages, enjoyed my summer, and like lots of people got hooked on Love Island."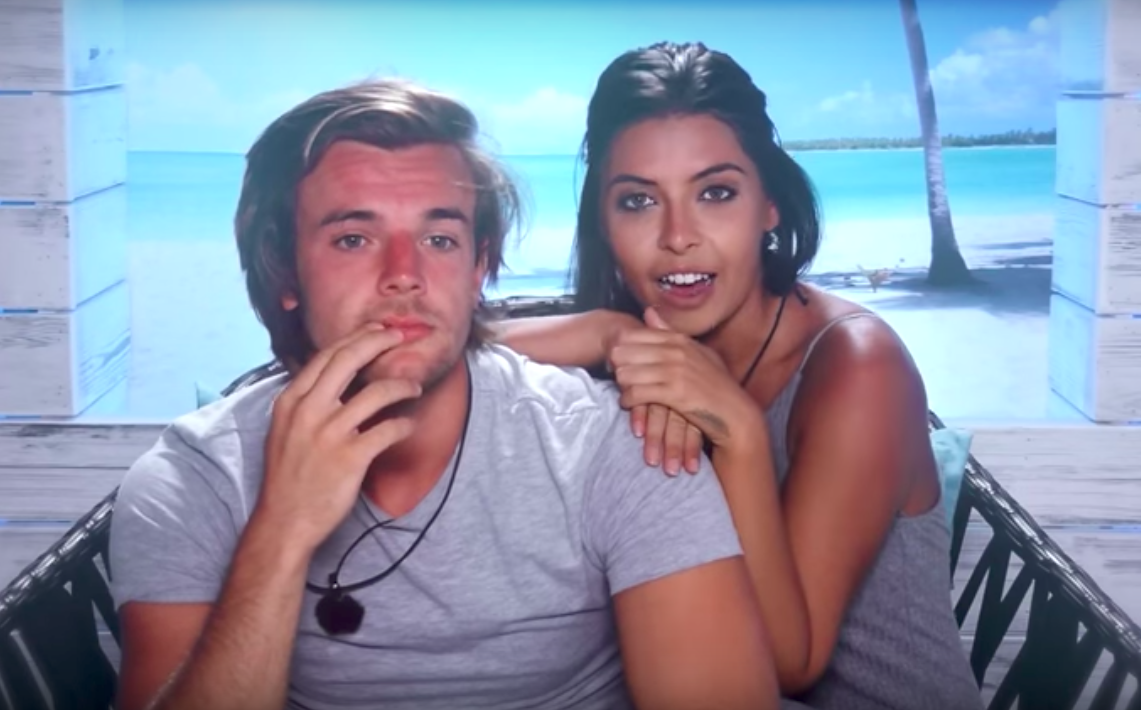 The third year added: "My mum was so appalled I was watching it but with the whole outrage about Zara losing her Miss GB crown for having sex on the show I said I bet you could do a dissertation about it.
"So as a joke, and to prove my mum wrong, I went back to my tutor in September, along with a couple of other, more serious, ideas, but he was most intrigued by the Love Island one so said go for it."
If you think writing 12,000 words on Love Island sounds easy, think again. For her diss, Allie, whose fave contestants were Cara and Nathan, watched and transcribed every single 45-minute episode to analyse every nitty-gritty detail, from the contestants make-up to the camera angles.
"I wasn't just watching the episodes and writing some crap about it, I had to painstakingly go through all 47 episodes, transcribe them all, note down everything from camera angles, commentary, clothes, body language, make-up, how often they used the word slag – all that stuff, and relate it to all my literature about body shaming, gender norms and sexuality issues in society", Allie said.
When asked whether people were surprised to hear of her unusual diss topic, Allie was quick to defend Love Island to those who stuck their noses up at it. She said people's reactions were "a mixture of shock, hilarity and utter disgust when I told people what I was doing my dissertation on, but if someone can do it on the Kardashians, then I can do it on Love Island, they're cultural phenomenon of our time, whether you like it or not."
After all her analysis, Allie concluded in her research that she felt the show sexualised women's bodies due to slut shaming from the contestants and the audience. She commented: "My overall finding was that even though the show was quite progressive in some ways, featuring strong, independent women, and a bisexual couple, which is rarely done in mainstream media and on reality television dating shows, they were still portrayed from a patriarchal heteronormative gaze, evident in the way the women's bodies were sexualised and the pervasiveness of 'slut shaming' on the show."
She continued: "Even the men had to adhere to narrow standards of masculinity, with certain grooming practises, weight lifting and lack of emotionality."
"It was all very interesting stuff, although I'm not sure how serious future employers would take it, but anyway. I enjoyed writing it, was proud of the result and hopefully means I haven't completely failed my degree."
Allie, like the rest of the country, is excited for the return of Love Island in the coming weeks, but was devastated to hear of Cara and Nathan's breakup. "I was just as heartbroken as the rest of the nation when they announced their split recently, and mega shocked with the baby news. I hope they call it Cazza Flack, after the one and only", Allie added.
Move aside Kardashian dissertations, this reality TV thesis tops it.