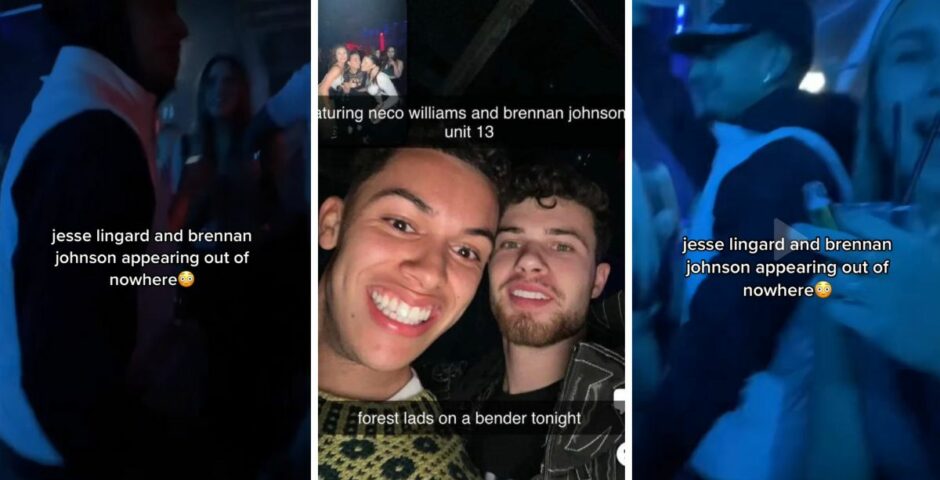 Notts Forest football players were spotted at Unit 13's Dirty Monday partying with students
It seems Dirty Monday is a hit for footballers and students alike
Some of the Notts Forest football players were spotted at Unit 13 on Monday night. Dirty Mondays are Trent's favourite Monday night, but it looks like that might apply to the Notts Forest team too.
Jesse Lingard, Brennan Johnson, Neco Williams and Chris Wood are all said to have been in the club.
The recent Forest v. Everton match on Sunday ended in a final score of 2-2, and scoring both goals to level the score, Brennan Johnson helped Forest fight back to win a crucial point against relegation rivals Everton.
Neco Williams and Brennan Johnson took a student's BeReal on Monday night, and look like they're enjoying Unit as much as the rest of us, taking a well-deserved evening off.
In a video posted to TikTok, Jesse Lingard and Brennan Johnson can be spotted on the dancefloor amongst the other clubbers.
Another student said that the team "hired the whole floor", and that there were queues outside of the club just to see the team.
Related articles recommended by this author:
• Six simple tips for how to thrive as a single student in Nottingham
• We did a house Come Dine With Me and here's how it went
• Third year is stressful but there's a bittersweet sense that it's all coming to an end
Featured image via @xhannahhakers on TikTok.