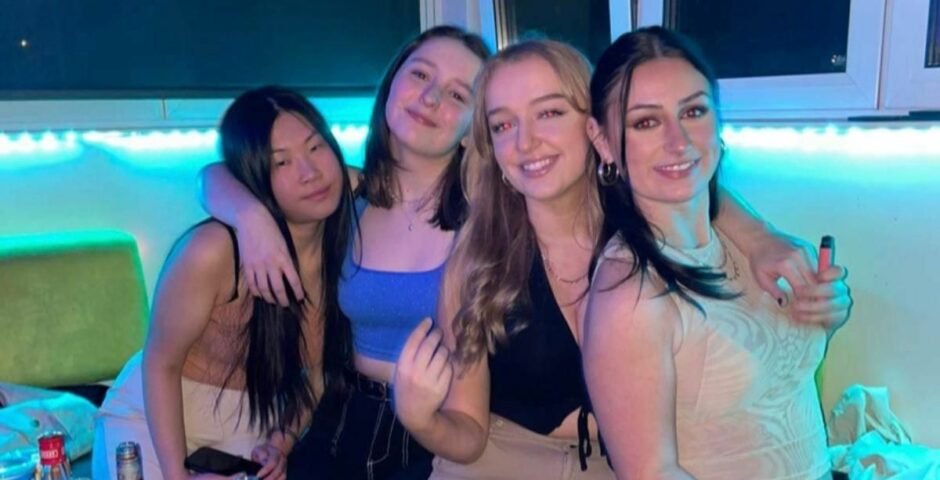 This is the Taylor Swift song which matches your vibe based on your Newcastle uni halls
My condolences to those in The Great War..
| UPDATED
Your first year halls surprisingly define you much more than you think. This factor paired with a bit of Taylor Swift equals a very niche, yet accurate representation of life in every single student halls.
Park View – The Lucky One
First place on everyone's accommodation list and the hot spot for first year pres and second year mistakes, Park View is probably the most renowned accommodation Newcastle has to offer.
There is literally no greater triumph than rocking up to uni hungover and telling someone living in what might as well be Sunderland that you rolled out of bed at 8:55 for your 9am. Have fun wrestling your ASOS order from reception though.
Leazes – Blank Space
Home to "rah" girls who tried it on with the mysterious chain-smoking music student boys but will always go back to their roots with a rugby boyfriend…Taylor would be proud.
Leazes students can usually be found in Soho four nights a week wielding a Josie top, a Blue Razz Elf Bar and three pineapple trebs. Cow tippers need not apply.
Portland Green – The Great War
Imagine doing a literal half-hour obstacle course from the arse crack of Shieldfield just to get to your Thursday 9am "How to use the library" workshop.
Plus, the three hours of sleep after crawling in from Oops Monday combined with six trebs and a frozen walk home brewing the most atrocious Freshers' flu possible. Portland Green students are braver than the Marines.
The View – champagne problems
Champagne is probably your pres drink of choice. For up to £175 a week, you get the privilege of living in what is essentially a hotel with massive beds and plenty of space to store your mouldy AirForce 1s.
Better yet, the Tesco downstairs is the perfect spot to drop twenty quid on a sourdough loaf and a bottle of Moscato to have whilst you bond with your flatmates over the relief that you don't have to mix with the uni accom povos.
Marris House – this is me trying
As hard as you try, romanticising the 10-mile hike up Richardson Road dodging cows and abandoned Lost Marys will not magically make you live in Park View. So close yet so far.
Wellington St Plaza – I Forgot That You Existed
One of the smaller accommodation options, it really is easy to forget this one exists. Most people have no idea where it is but at least you can lean into the cool mysterious vibe on nights out when the smug Park View students pretend to care where you're staying.
Windsor Terrace – Mastermind
Or at least that's what I expect you to be, choosing to live a stone's throw from the library whilst everyone else gets pissed. You're also on the brink of Jesmond – are you even a fresher?
Related articles recommended by this author: