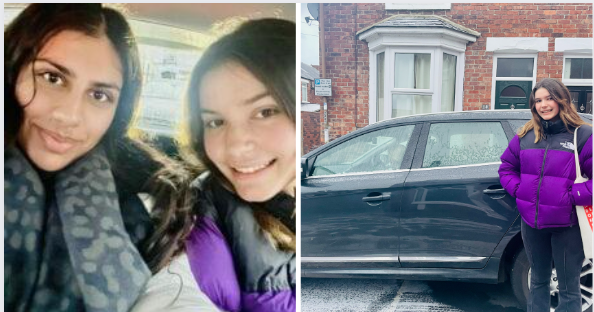 We tried out the new 'Billy Bus' service for charity, and you should too
No longer will you have to trek to the Science Site for those 9ams, hurrah
| UPDATED
For all those students that groan at the thought of their 9am tutorial all the way across the wilderness (well the Maths and Computer Science building) it seems as though two enterprising students have come up with a way to make this summative season a little more bearable.
Introducing, the Billy Bus, a library lift scheme that sets off from the Viaduct at 8:40 with guaranteed drop off by 9am, meaning no more excuses for those late arrivals. The scheme was created by Millie Lewthwaite-Page and Ben Place as part of their fundraising for the Revival Fashion Show, which is in aid of Family Funds, a charity that provides grants for families raising disabled or seriously ill children.
I spoke to Millie who explained the idea behind the Billy Bus scheme:
"As a second year maths student, Ben found that he had a 9am every day of the week and had to walk all the way to the science site, rain or shine. He hated making the daily trek, battling for pavement space alongside the streams of other students. This got us thinking that many other students may be feeling the same way and would enjoy a lift in a nice warm car every now and then."
So, I decided, along with our TikTok Editor Alicia, to try out the Billy Bus service. We arrived at the Viaduct to find the Billy Bus awaiting our arrival.
The journey itself was smooth, with interesting conversation made from the other people travelling with us, quite a bargain for just the suggested £3 donation. It certainly lived up to its promises and got us safely to the Billy B with plenty of time to stroll in to our 9ams.
Considering how good the service was I was curious as to how long this enterprise would be running for. According to Millie:
"We plan to run the #billybus service every weekday for at least the rest of the epiphany term but if it proves popular we may have to keep it running.
"We are first going to see how popular the service proves, but we definitely see the potential to ask people in the Gilesgate area, Claypath or Neville's Cross to offer up their time and cars to help raise more money for charity, expanding the bus route!
"When we put the post out, we were so pleased with how positive the reaction was! There seems to be a huge demand for lifts to the library in the mornings."
Overall, I think that the Billy Bus service was an extremely effective way to be able to get to those pesky 9ams in the science site, but more than that, it seems such a creative and imaginative way to be able to simultaneously help out the students of Durham whilst giving to charity
Related stories recommended by this writer:
• Durham students will lose up to 54 per cent of teaching days in February and March due to more strikes
• Eight ways to save the environment and your money this ball season
• Durham Uni's former top donor says he won't give a penny more until unis protect free speech