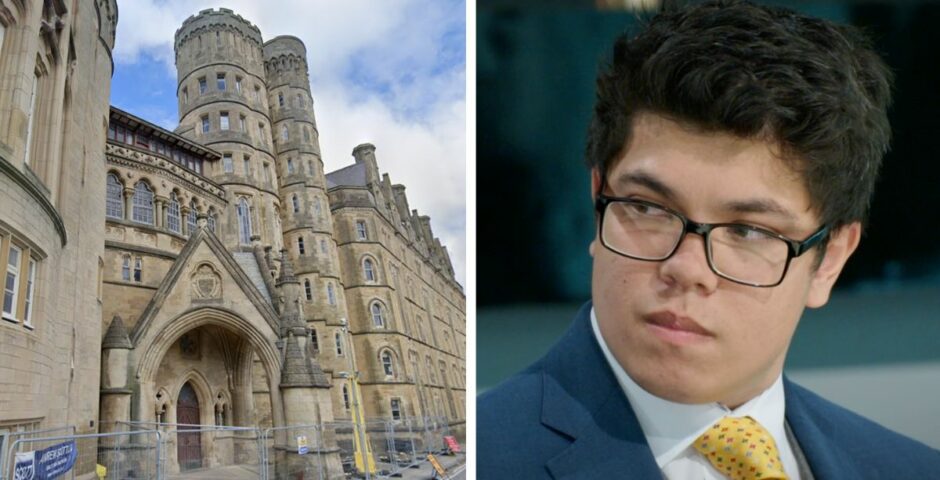 He didn't impress Lord Sugar, but here's what The Apprentice's Gregory was like at Aberystwyth
Lord Sugar clearly thought he was cannon fodder
Gregory Ebbs, the latest candidate to be fired from the 2023 season of The Apprentice, is an Aberystwyth University grad.
He graduated in 2017 with a 2:1 in international relations and military history. Whilst at Aber Uni he took part in a plethora of societies including debating, karate, and paint balling. However, sadly there was no cannon firing in sight during his time in Wales.
According, to his LinkedIn, whilst he was a student at Aber, he also studied international relations and politics at the University of Wroclaw as part of an Erasmus placement.
After leaving Aberystwyth, he studied an MSc in strategic management and public policy where, yes, he discovered his love for cannon firing.
He is now a Lib Dem councillor and has an antique website called Raven Yard Antiques.
After leaving the show, Gregory said in an exit interview: "I understand that Lord Sugar fired me because he felt I was unable to adapt. However, I am determined to prove Lord Sugar wrong and show him why I should have been his next business partner."
He also added: "This experience has only reinforced that view and has reinforced the idea that anything is possible. You're only limited by what you set your goal to. That's what I've taken from the show. There's a big world out there, anything is possible, and I'm just really excited about the future."
Featured images via Google Maps and BBC iPlayer.
Related stories recommended by this writer:
• This is where all The Apprentice 2023 candidates went to uni
• Confirmed: The first day of strikes at Welsh universities will take place in two weeks
• Aberystwyth Uni ranked one of the most affordable unis for students in the UK