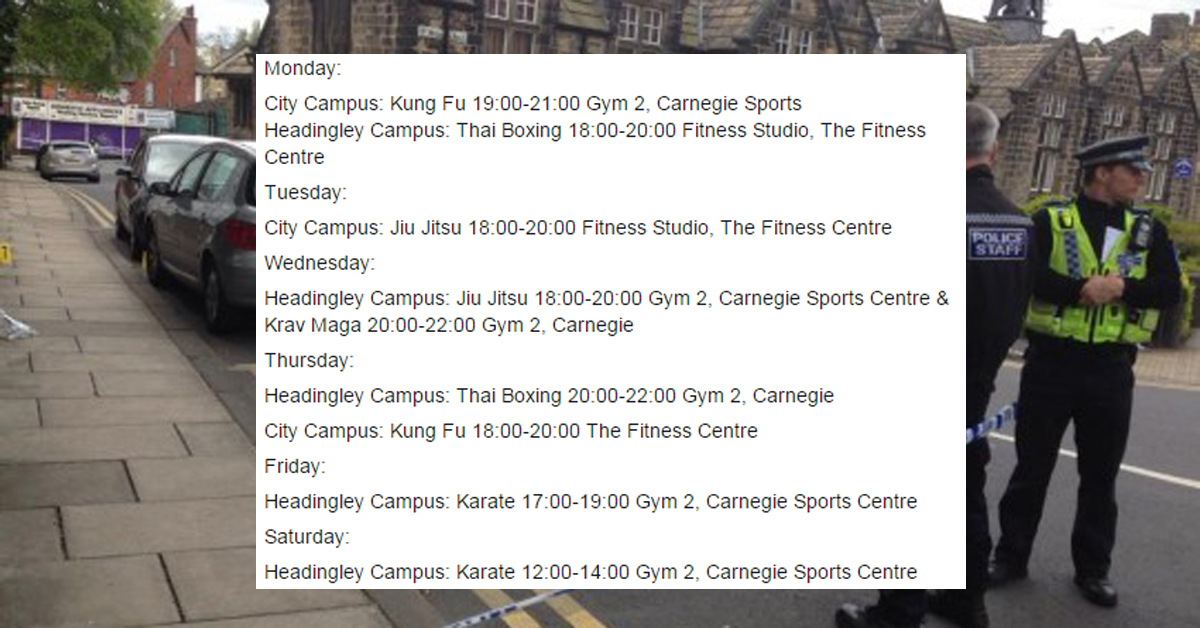 SU to give out free rape alarms and self-defence classes
They're taking action after an attempted sexual assault in Burley
Leeds Beckett will be offering free self-defence classes to women during the last three weeks of term.
Rape alarms will also be available for free at the SU bars on both Headingley and City Campuses.
This follows a sickening attempted sexual assault of a woman on St. Michael's Lane, near the Skyrack pub, on Saturday night.
In response, Leeds Beckett have agreed to free classes for women in Kung Fu, Karate, Jiu Jitsu, Krav Maga and Thai Boxing.
Rape alarms will carry the number of Amber Cars, and a leaflet with information about the University's safety car scheme with the taxi company.
This news has been met with a very positive reception on campus.
Sociology second-year Harley Sapler said: "It's really good that the uni is giving out rape alarms.
"I'm definitely going to give the karate lessons a go, I think it will make me feel a lot safer walking around Leeds."
In a Facebook post, SU President Jay Malpass-Clark said: "I am continuing to push the authorities for increased patrolling in our student communities. I have emailed Greg Mulholland MP & had response from both Leeds North West Councillors with their support added.
"Lets stay strong people but most importantly let's stand together."
The times of self-defence classes are as follows: