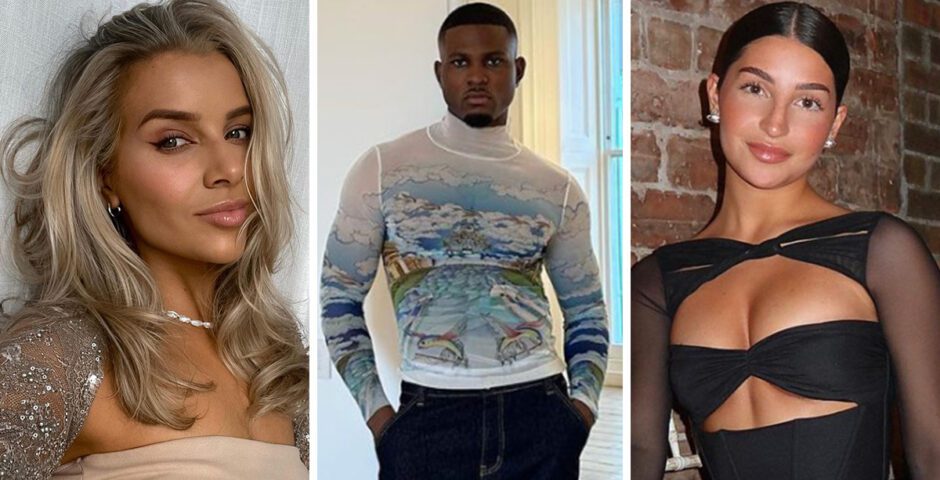 The photographer did them dirty, here's what the Casa Amor 2023 cast *actually* look like
How do the photos look so bad every single time?!
It's time for Casa Amor 2023. The time in Love Island where the drama really starts, and the couples get their ultimate tests. But once again, as the cast for Casa has been revealed, the photos are not exactly giving. At this point, I don't know how the Love Island photographer manages to do the Islanders so dirty, every single time.
So, ahead of the new Islanders mixing things up in the villa, here's a rundown of what they all *actually* look like – in their Instagram pics, not the god awful shoots we've been given to go by.
Layla Al-Momani
Age: 28
Layla is a brand managing director from south west London. She said she'll be a "standout Islander" in the villa, as she's "overly confident" and doesn't take being walked all over. She wants to couple up with Ron, but also fancies Will. Her Instagram is giving major cool girl vibes, I'm here for it.
Kain Reed
Age: 21
New boy Kain is 21 and works as an energy consultant in Newcastle. Ahead of joining Casa Amor 2023, he said: "I'm on my way in and no couples are safe!" He said he wants to couple up with Samie, but also fancies Lana.
Sammy James
Age: 27
27-year-old Sammy is from Leicester, but lives in Dubai. She works as a beauty buyer. She said she is "going to get what I want" in the villa, and has her eyes on Casey. She said she's here to "bring the Dubai heat".
Ryan Weekley
Age: 22
Also joining the boys is 22-year-old Ryan. He works as a steel erector (whatever that means) and is from Nottingham. He said he wants to find a nice girl, and get grafting straight away. When asked who he would like to couple up with, Ryan said Samie – because he'd like to travel the world with her. Cute!
Cynthia Otseh-Taiwo
Age: 25
Cynthia is from London, and works as a dental receptionist and a baker. "I'll be a girls' girl, but only to the girls that are my girls," she said. Tom is who she has her eye on, but she did say Will looks a lot like one of her exes!
Frankie Davey
Age: 22
22-year-old Frankie is a pro-boxer from Ipswich. "I'm very self-confident, but at the same time I'm respectful," he said. He was very mysterious when asked who he has his eyes on, and didn't give away any names, but he said: "There are two girls that have caught my eye.. one would be a more difficult one to pursue."
Sanam Harrinanan
Age: 24
24-year-old Sanam is a social worker from Bedford. "I'm a very flirtatious, bantery person," she said. "I've been told I'm a bit of a tease." She said Kai is her "number one" and she wants to see whose head she can turn. Does anyone else think she looks exactly like Sharon from 2021?
Maxwell Samuda
Age: 23
Maxwell is a finance student and restaurant host from London. Yet again, he's another Casa Amor 2023 boy who has his eyes on Samie. Fun fact about him? He said: "I love popping spots, I find watching those videos weirdly comforting to watch." Nice.
Lydia Karakyriakou
Age: 22
Glasgow born Lydia is 22 and works as a retail customer assistant. She said in her friendship group back home she's known as the "therapist", so will bring lots of chat and advice to Casa Amor 2023. She wants to couple up with Casey.
Bayley Mummery
Age: 25
25-year-old Bayley is an operations manager from Surrey. "I'm very real, what you see is what you get," he said. And, you guessed it! He fancies Samie. Good luck to her, she's going to need it.
Lynda Flix
Age: 22
Lynda is a healthcare assistant and singer from Manchester. When asked what kind of Islander she'll be, Lynda said: "I'll be fun, energetic, confident and not afraid to speak my mind or express myself." She said she wants to couple up with Kai and Shaq because "they're both tall, dark and handsome."
Martin Akinola
Age: 27
Finally, it's 27-year-old Martin from Dublin. He's a senior software engineer, and is mates with 2022 Islander, Dami. About his friendship with Dami, he said the past Islander gave him some advice. Martin said: "He [Dami] said, 'Do your thing, be yourself and everyone else will get to know you, and get to see why we're friends.' Now go and show them how it's done.' I was like, I can do that!"
Love Island 2023 continues at 9pm on ITV2 and ITVX. For all the latest Love Island news and gossip and for the best memes and quizzes, like The Holy Church of Love Island on Facebook.
Related stories recommended by this writer:
• All the evidence so far that Love Island 2023 is staged
• The Love Island 2023 cast's wages before the show prove some defo don't need the £50k
• Ranked: The Islanders who were truly wronged with their heart race challenge outfits