Multiple seasons and more Morticia: What to expect from Wednesday season two
The creators said they've laid out storylines for 'at least three or four' seasons
I finally finished Wednesday this weekend after a big old binge under a million duvets with as many snacks, and, erm, WOW. What a show, what a cast, what a finale and what a cliff hanger! With Wednesday driving off from Nevermore ambiguously leaving Xavier unanswered when asked if she'd be returning for the new semester, a stalker pestering her brand new iPhone and Tyler the Hyde being carted off – but will there be a season two on Netflix?
Tim Burton's Wednesday has been a giant success for Netflix, the show is currently number one in 83 countries across the globe – here's everything we know about season two and beyond. *Click click*.
Is Wednesday season two coming?
Whilst there's been no official word from Netflix, you'd be hard pressed to find a series as successful as Wednesday has been that doesn't emerge from the streaming abyss without a fair few seasons to follow its first.
Miles Millar, one of the creators of Wednesday, told Variety last week that they "always lay out at least three or four seasons' worth of potential storylines for the characters.
"For us, it's always looking at the future, and when we sit down to create a show, it's looking at multiple seasons, ideally. That's never expected, but that's the anticipation that hopefully, the show is successful … We certainly have a pretty clear runway of what we want to do in future seasons."
Would all the cast return?
Season one left the cast in different places, but it's safe to say that if a sequel came we'd see the return of Jenna Ortega as Wednesday, Catherine Zeta Jones as Morticia, Luis Guzmàn as Gomez, Isaac Ordonez as Pugsley, Fred Armisen as Uncle Fester and George Burcea as Lurch.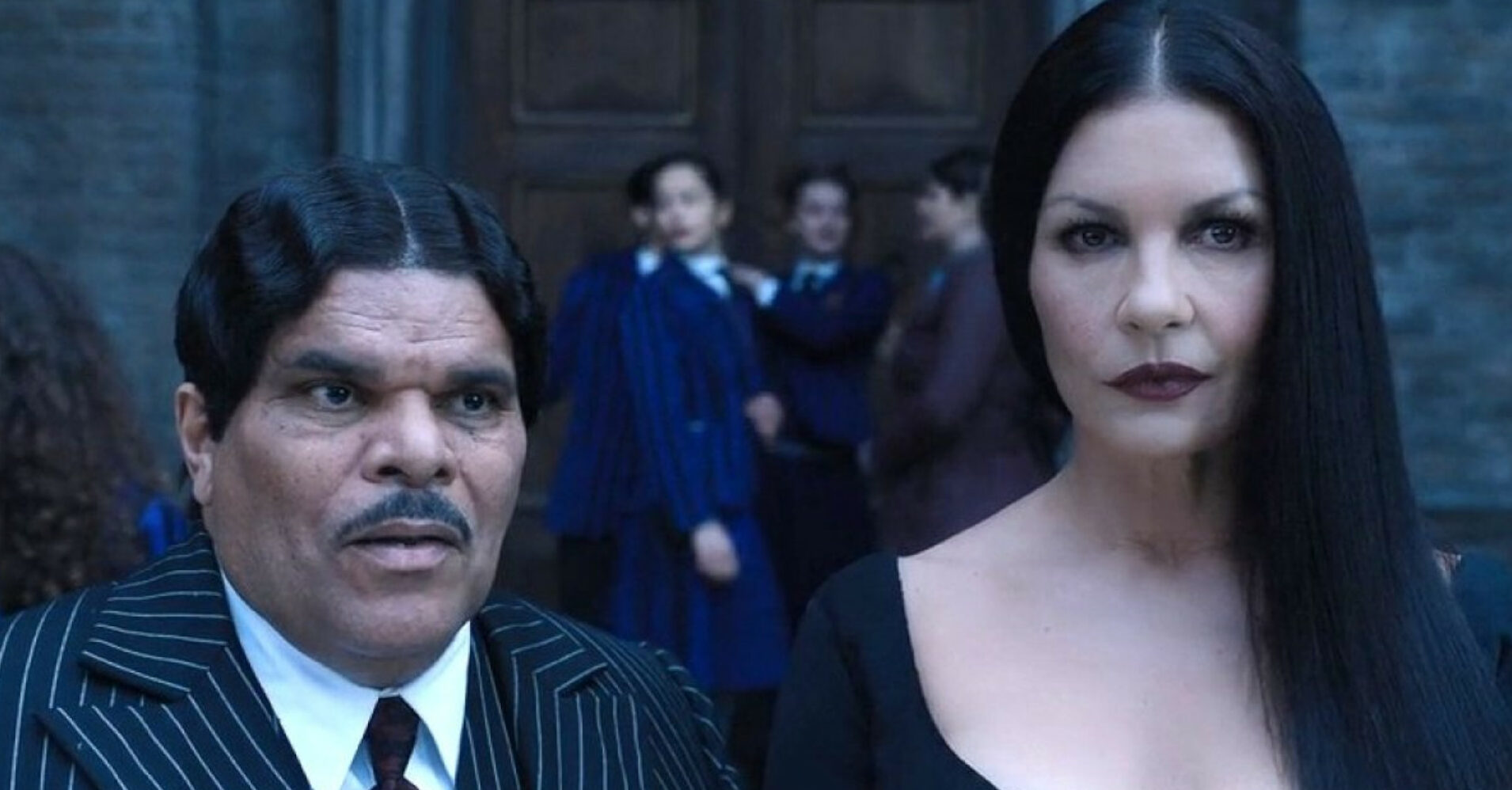 With Enid now gaining her werewolf abilities, Wednesday's reluctant bestie would assumedly be back too – along with the lovable Eugene who survived the Hyde attack. Christina Ricci's Laurel was never actually seen dead, and Tyler was a cliff hanger so I'd put money on them popping back up again – as well as most of the students.
The sad ending of Principal Weems seemed like she'd died, but actress Gwendoline Christie teased the following to Digital Spy: "We haven't seen her put in the ground, have we? I feel like Larissa Weems would not really be prepared to entertain or be dominated by anything as commonplace as death."
What would season two of Wednesday be about?
The show runners of Wednesday, Al and Miles, said that for future seasons they want to explore the Addams family more. I know I speak for myself when I was shocked that after extensive promo pictures featuring them, most of the Addams' were only in the show for two episodes.
"We just touched the surface with those characters, and the actors are so amazing in those roles. Catherine is, I think, an iconic Morticia. The relationship between Wednesday and Morticia is also essential to the show, and the idea that Wednesday is trying to forge her own path outside the family is so important."
Wednesday is available on Netflix now. For all the latest Netflix news, quizzes, drops and memes like The Holy Church of Netflix on Facebook. 
Related stories recommended by this writer:
• I've had a psychic vision that you'll love these 31 memes about Wednesday on Netflix
• All hail Jenna Ortega! The next generation of scream queen royalty
• Netflix has dropped a 'wild' and 'crazy' true crime series about four unsolved murders