Vote for the UK's most eligible bachelor
You know you want to really
It's the biggest democratic vote of the year. Thousands of you have participated in this major milestone, showing the public what we students have to offer the world. Now, the final is upon us.
Just like not voting lost us the EU and gave America Trump, not voting for the most eligible bachelor could be the worst part of 2016. Your country needs you more than ever.
Harry Smallman, Cardiff
This chemistry fanatic enjoys rowing and third wheeling.
Due to losing only 75 per cent of his virginity, Harry is quite intimidated by girls. As a result, he feels rather lonely as he wants that special someone he can spend hundreds of pounds worth in dinners for.
Tom Hardman, Cardiff
Tom knows what he wants when it comes to the ladies, specifically looking for passionate fans of David Guetta. With nicknames such as "DJ hard done by", "DJ hard penis" and "Bruno Marz", what isn't there to love?
Rahul Raichura, Cardiff
You can find this worldy making serious gains at the gym, or scouting the talent in and around the Optometry building. Being an adrenaline junkie, he loves spending his free time knitting and playing Scrabble. Rahul is a free spirit. He enjoys exploring nature, and getting naughty in it too.
Joseff Edwards, Manchester
Jos won Manchester by a mile, nobody else stood a chance against this 21-year-old hunk from Bala, North Wales. He's in his third year studying History, a Christian and is the Chairman of the Rugby Club, in case you didn't know.
When asked about his hidden talent, Joseff responded, "I'm great in bed… Just kidding, that really isn't true."
Robin Loo, Manchester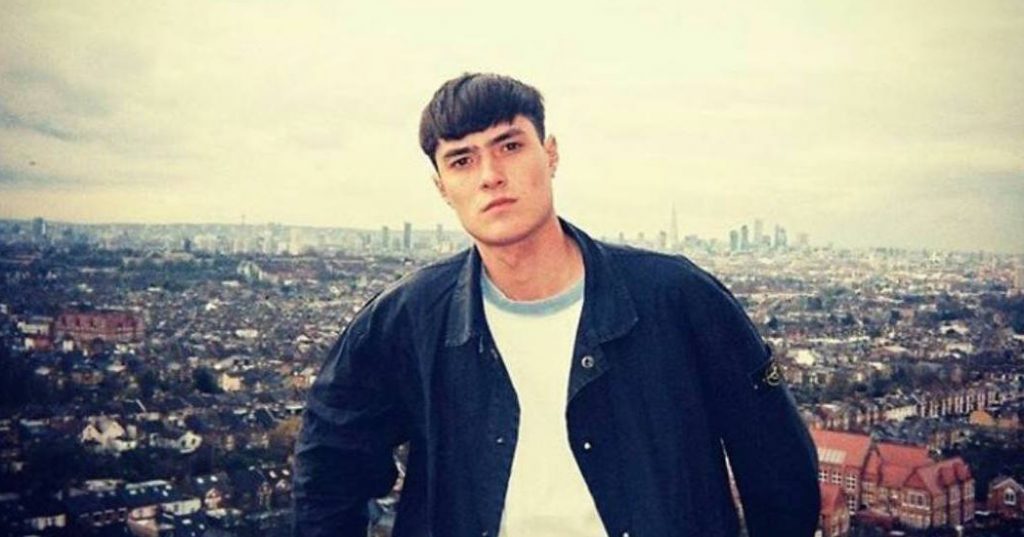 Robin thinks he should be the first bachelor to win without a six pack and would describe his perfect type to be a "cutsie-babe". When asked to describe himself in three words, his response was "Safe. As. Fuck." Fair enough.
The craziest thing he's ever done was missing a seminar in first year, so watch out, ladies. A date with Robin would include going out for a gorgeous meal, then maybe out to somewhere dancey, or maybe some live music, then after some "slow whinin and grindin", whatever that is.
Ahmed Salama, Manchester
Ahmed enjoys Middle Eastern studies whilst relaxing with a game of squash in the afternoon and volunteers regularly at Soup Kitchen – "As I know the importance of the sesh." He gets most of his inspiration from positive quotations and his mum's frozen falafels. Ahmed would take his first date to El Fonté (The Font): "It gives me time to consider whether she's worth a £3 cocktail." Fun fact: at age 16 he toured Europe with his saxophone group called "better than sax."
Tom Jolles, Manchester
This second year Anthropology and Philosophy student is 20 years old and lives in Rome, Italy. He said, "I love to have a good time, love having new experiences, and dancing, being outside… When we're not in the bedroom."
Jamie Ali, Leeds
Jamie Ali is already known to many Leeds students as the Communities Officer at Leeds University Union.
Most adorable Jamie story? Last Christmas someone asked Jamie to bring crackers to a Christmas meal and he came back with Jacobs cream crackers instead of Christmas crackers. Oh Baemie, stop it! He has apparently redeemed himself this year by buying actual Christmas crackers to for his house's Christmas tree.
Tom Chestnut, Leeds
Tom doesn't just have brains, but also celebrity connections: he's the nephew of TV star Jonathan Ross.  Tom also knows how to have a good time, something he clearly must have got from Uncle Johnny, and he tears up in Warehouse week in, week out, while still being on course to getting a first. He's also in the rugby club, but only as a social member, demonstrating once again his dedication to the sesh.
He told The Tab: "Being nominated is a true honour and would make the four years iv done here worth it. This said I'm slightly surprised it's taken so long to be nominated."
Nikola Likov, Warwick
The second year Management student is the president of Warwick Bulgarian Society, Head of the Internal Relations department at WBSS and social secretary as well as a founding member of Warwick Congress.
If that's not impressive enough he also opened a nightclub at the age of 18, called Elta Club, which is still running today and he has professionally practiced Bulgarian folk dancing and competed worldwide for 11 years.
Michael Morvan, Warwick
Michael Morvan is a final year Finance and Accounting student and also the President of French Speaking Society.  His friends often make fun of his modelling career, which he had when he was living in Paris. Ooh la la.
Nikita Moskalenko, Warwick
Nikita is really into sports, travelling and fine dining. He also has a passion for the operatic arts, with Carmen being among his favourite musicals, having recently traveled all the way to Verona to see it performed.
His busy schedule coupled with his notoriously high standards, have meant women have been few and far between. His nominator asked: "Could you be the lucky lady to change that?"
Jordan Williams, Warwick
A third year Engineer, Jordan's hobbies include mixed hockey, long walks on the beach and helping old ladies cross the road.
He claims to have been a finalist on the Great British Microwave Off'and you're most likely to find him drunk, lost and aimlessly walking around Neon.
Daniel Parsons, UEA
Daniel is an absolute looker who can definitely pull off the side-burns. He's a ladies man and is only ever seen on campus in the company of multiple girls. His friends say that Daniel could show anyone a good time with his cracking sense of humour.
Jacob Rumley, UEA
Rumley, Jacob Rumley. Tall, buff and handsome simply do not do this man justice. A smooth operator who is looking for a heart as big as his, and that's not the only thing big about him. He is often described as the Cristiano Ronaldo of pulling, he has a success rate of 99.9 per cent and needs to be taken off the market so other lads actually stand a chance.
Brett Barton, UEW
When we asked Brett to tell us about himself he said: "Big fan of sports, Game of Thrones, and if you play your cards right, you too."
His perfect date is:"A Candlelit dinner near the sea watching the sunset getting shitfaced."
Josh Sage, UWE
Josh won UWE by four votes, so he's definitely tough competition.
Ever a gentleman, Josh said he was "As happy as a dog with two tails, and I'm not gonna let it go to my head, I'd like to thank everyone who voted, including my mother and I'll continue to wait for mrs right too show up."
Cute.