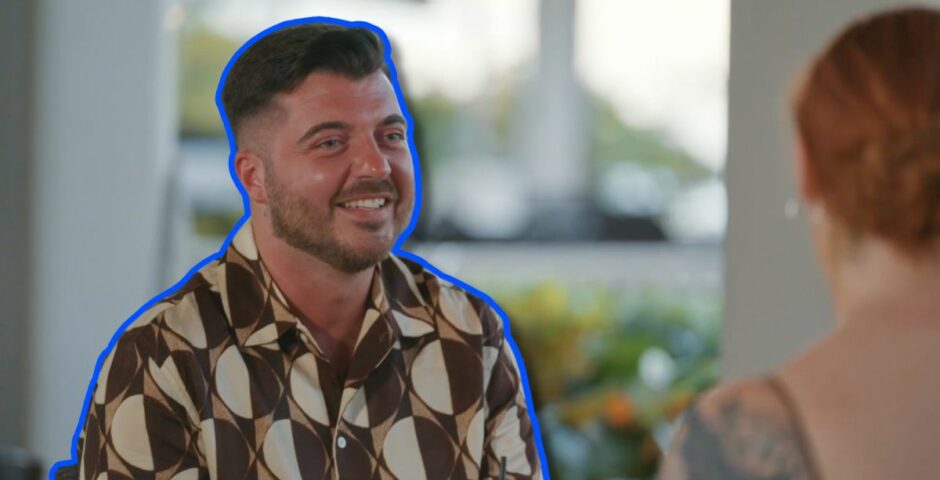 Luke reveals three huge MAFS UK rules that brides and grooms have to follow after filming
I can't even imagine the chaos if they were allowed out together
Luke from Married At First Sight has spilled the beans and told fans three of the big MAFS UK cast rules that brides and grooms have to follow after finishing filming the show. And no, it's not that they have to sign a brand deal with Subway or X irrelevant company, despite how it looks.
Revealing to followers on an Instagram Live hosted with fellow groom Thomas, Luke told viewers last night that cast members are actually asked not to follow each other on social media in an effort to keep the marriages a secret. He added though that this rule is bent by a lot of brides and grooms, as we can see for ourselves from their social medias.
But I for one am glad it's a rule that's broken, as it's really fun to see cast members teasing upcoming drama or show support for each other after a heavy episode. Equally, we all quickly turn into professional detectives, assessing the health of each marriage by the couple's interaction online and how many emojis they used to each other. And after discovering that Porscha follows new intruder Matt on Instagram but not Terence, I've seen everything I need to know.
Another one of the big rules that cast members have to follow is that they are not allowed to be seen with their husband or wife in public, explaining why we haven't yet seen any photos of Arthur looking lost in Chelsea, or Jay taking Luke for a night out to remember in Accrington. They've got it all to look forward to and so have we.
And of course, as some have already speculated, one of the rules that brides and grooms must follow and one that viewers most commonly ask questions about is that they cannot wear their wedding ring until the whole show has aired.
Speaking on the Married at First Sight podcast, Luke clarified that rings are not allowed to be worn until the final episode has been shown on TV. After being asked about his ring by guest Snoochie Shy, Luke said: "This is actually a fact as well, so you're not allowed to wear your ring until the final episode's aired.
"When I was in my local pub, everyone was like, 'Oh where's your ring?' but like, we're not actually allowed to wear the ring. Everyone has to take it off, so no one knows if you're together or not."
Luke is dropping no hints as to whether he or any of his cast mates are still together with their spouses, but him and Jay are quite obviously a strong match and have already proved themselves to be one of the least unproblematic marriages of the season.
MAFS UK 2023 continues tonight on E4. For more like this explainer on MAFS UK cast rules, like The Holy Church of MAFS on Facebook.
Related articles recommended by this author:
• How the MAFS UK Experts pick out the fame hungry from those genuinely looking for love
• Omg, Brad from MAFS UK modelled for Shein and the pictures are giving vampire
• Ranking the couples of MAFS UK 2023 by compatibility, according to their star sign
Featured image via Channel 4.