Brace yourselves, Love Island is back in TWO WEEKS and there've been some big changes
Maya Jama is ready to slay
Well, well, well. Here we go again. Yup, prepare to have your summer social life snatched from between your fingers because Love Island is back and ready to sequester all of us to our sofas for another season of singles, snogging and questionable swimwear. Like, seriously, when are they going to start screening this show in bars? This is the girly pops' World Cup.
Essentially, you need to clear your calendar and there's not long to go. So, in case you're curious about when exactly ITV2 has scheduled its biggest moment of the year, here's what we know so far about the return of Love Island for 2023:
So, when is Love Island actually back for 2023?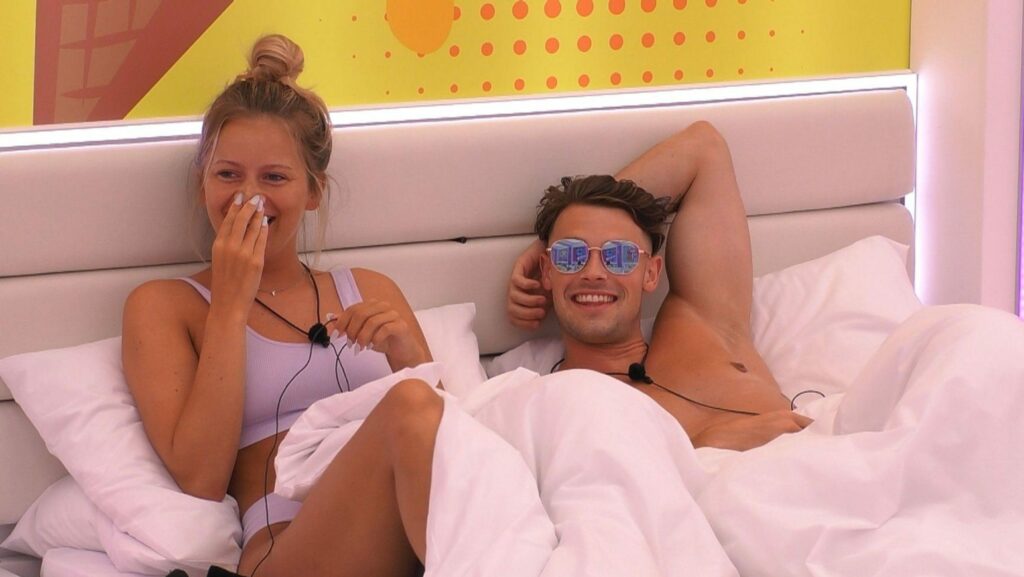 Love Island is reportedly back for its 2023 summer season in just two weeks' time on June 5. The series is thought to be scheduled to run for eight weeks, meaning contestants who survive the full season will spend two months in the Majorca villa. This is actually a big downgrade from the normal 10-week series, but the change is yet to be confirmed by ITV.
"It is exciting and those working on the show cannot wait to get started," a source told The Sun, adding the show's host, Maya Jama, is "chomping at the bit to get to work" on the show's tenth season. According to the insider, Maya's hosting has given the show a "boost" and ratings are expected to  "soar" despite last season's finale scoring the lowest rating numbers for seven years.
Where exactly is the Love Island 2023 villa?
Like last year, Love Island's tenth season will take place in the humungous six-bedroom Majorca mansion, which is reportedly worth £2.57million. The villa has a 20-metre swimming pool, an outdoor kitchen, and (of course) the show's famous fire pit, where all the re-coupling drama goes down.
Ahead of the new season, there's been a big eco-conscious re-vamp of the mansion where solar panels have been installed to reduce the villa's carbon footprint.
And who are the Love Island contestants for 2023?
Now two weeks away, ITV has already decided on the final contestants for Love Island's 2023 summer series, according to The Sun's source, and is flying those who've been chosen out to Spain any day now.
Alison Hammond's 18-year-old son was reportedly approached by ITV to take part in the show but turned the opportunity down. Meanwhile, TikTokker Molly Marsh has been described as a "shoo-in" for the upcoming series. She's also a bit of an entertainment nepo baby, as her mum was on Corrie. Shock.
"After going through the process, she's now a shoo-in to fly to Mallorca later this month. She is a star on the rise and comes from a showbiz family," a source told The Sun. "Molly has made it clear she's got what it takes to make a bang and ITV love her."
So, watch this space for the line up any day now.
For all the latest Love Island news and gossip and for the best memes and quizzes, like The Holy Church of Love Island on Facebook.
Related stories recommended by this writer:
• Have two Islanders got together?! Plus Tom and Samie have been hanging out again!
• All the Love Island 2023 couples who have already broken up, and what went down
• Iconic Love Island contestants who want absolutely nothing to do with the show now
Featured image credit via ITVX.