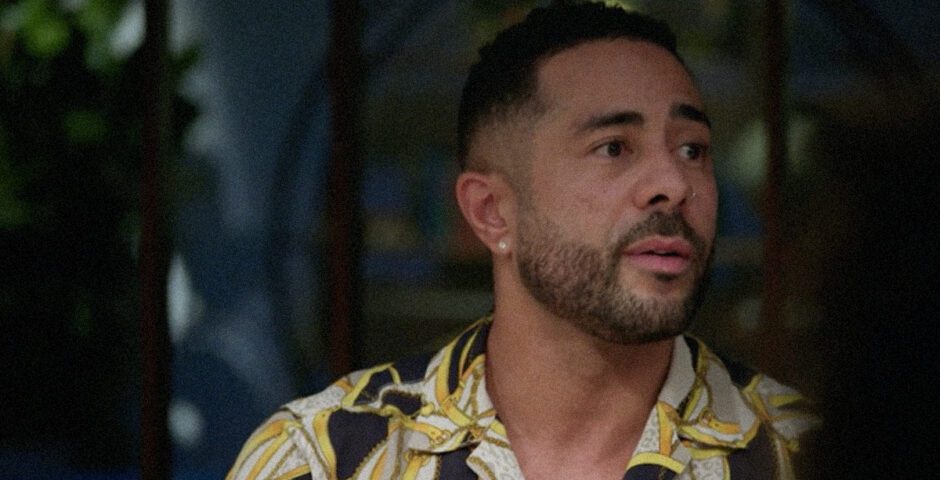 MAFS Aus fans are fuming after Janelle revealed Adam slept with her after kissing Claire
Did they find this MAFS cast in hell??
Last night we watched Married at First Sight Australia bride Janelle be reduced to tears after she revealed her husband Adam had sex with her the same night he kissed another woman.
During the MAFS Australia dinner party last night everything kicked off between Adam, Janelle, Claire, Jesse and other cast members.
Janelle iconically clinked her wine glass with a knife and offered a toast last night. She started by saying: "I just want to first welcome the new couples. Let's start off by hearing from Adam and Claire." It was so camp and made perrrrrrfect telly.
She went on to reveal she kissed Adam goodbye before he left for his night out when he kissed Claire and the couple also had sex when he came home. Janelle was rightfully seething and she laid into Adam so hard. The experts were gagged, the audience was gagged and Adam was left literally speechless.
Fans of the show who watched last night came for Adam on Twitter. The fact he slept with Janelle after kissing Claire just didn't sit right with them. One person even called him an "everlasting bastard."
Someone else pointed out the fact Adam attempted to excuse his behaviour by saying he and Janelle weren't in a good place at the time but they were good enough to have sex with each other. The tweet says: "I kissed Claire at 11:30pm and then had sex with Janelle at 12:05am so technically it was a different day."
In short, it's verrrrry clear Twitter is team Janelle after she ripped into Adam at last night's dinner party.
Related stories recommended by this writer:
• After a kiss ended their marriage, what are MAFS Australia's Claire and Jesse up to now?
• These are the Married at First Sight Australia 2023 cast members who are still friends
• MAFS Australia's Tayla and Rupert were spotted 'secretly meeting' at a hotel in Sydney