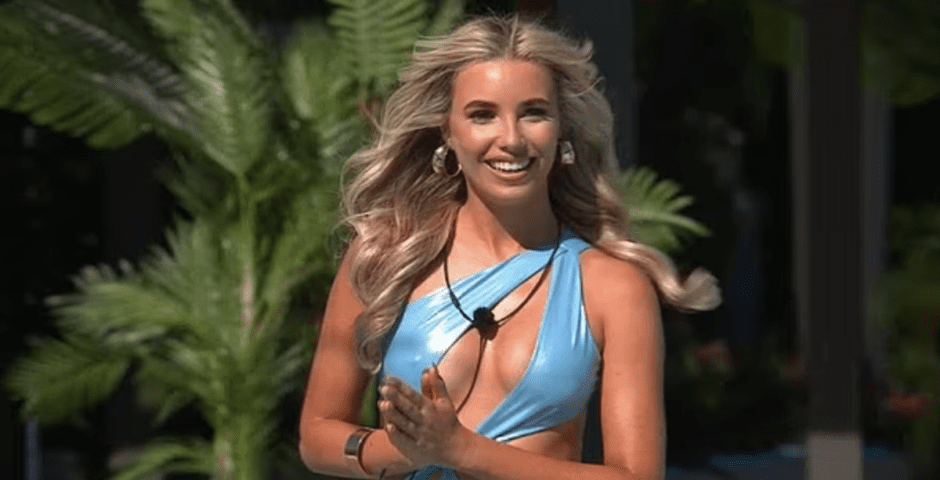 This is exactly how Love Island contestants choose which second hand clothes are gifted to the villa
They receive one huge 'dream' item before they even enter
Love Island is finally back to save us from the January blues. And all of this years' new contestants are just hours away from wheeling their massive suitcases into the South Africa villa. But (aside from swimwear, accessories and extras they opt to bring) most of the outfits contestants will wear on the show are actually already waiting for them in their wardrobe. But, how exactly do they get selected for each contestant?
"As with last season the eBay wardrobe is a shared wardrobe," eBay's Pre-Loved Stylist, Amy Bannerman,  tells The Tab. "We do buy specific pieces for people after we have met them at the ITV press day, these are a couple of items which are gifted to them when they enter the villa," she explains.
"When we met them at the ITV press day I asked them if there's anything that's always been on their wish list," Amy reveals of the pre-series styling session. "Then my team and I go and make their dreams a reality by putting their dream item in their gift box and if it doesn't work for them it goes into the shared villa, nothing is wasted."
"We have time where we can try things on them," she adds of taking contestants measurements. "This is mainly to make sure the item they're gifted fits them well."
Of the clothes Amy and her team of stylists have placed in the Love Island villa, she expects a Jacquemus pink blazer dress to be the most popular. "They all loved [that] when I met them," she says. "So I am expecting to see that striding across the screen at some point!"
Aside from the pink blazer dress, there are four key aesthetics Amy has given the Islanders to choose from each day: Tutti Frutti, Business vs Party, Dressed up Denim and Heavy Metal. But, in case you're as confused by those concepts as we are, here's what they actually look like and why they've been selected for the Islanders this season:
Tutti Frutti
"Tutti Frutti is all about colour and joy. It's all about the pinks, yellows, oranges and blues, integrated in an explosion of neon blazers and bright two-pieces," says Amy of the most vibrant look.
Business vs Party
"I got my inspiration from Bella Hadid and Pete Davidson, the merging of partywear with slouchy tailoring, creating unique looks that can be worn day and night," explains Amy of the smart casual aesthetic.
Dressed up Denim
"Everyone has an item of denim in their wardrobe. We want to encourage people to reflect on their shopping habits, this trend will bring to life the ways pre-loved denim can be upcycled to give pieces a new lease of life," Amy explains of the double denim look also seen on Tasha last season.
Heavy Metal
"We decided to bring back rebellious dressing with metallic skirts, leather jackets and vintage Ts with Heavy Metal," adds Amy of the final look. "This trend feeds into both self-expression and showing pre-loved classics that will last a lifetime, inspired by Kourtney and Travis."
Featured image credit via ITV 
Winter Love Island 2023 starts on ITV2 at 9pm on Monday 16th January. For all the latest Love Island news, memes, quizzes and gossip – follow The Holy Church of Love Island on Facebook. 
Related stories recommended by this writer: