All of the iconic Happy Valley season three filming locations
Imagine your local cafe being where Catherine hunted down Clare
Season three of Happy Valley is the pinnacle of television and Sarah Lancashire is 99 per cent responsible for this. This season has been packed full of drama, with Ryan visiting his dad in prison, the nasty PE teacher and paranoid drug-dealing pharmacist – it's wild. What makes it even better though is the fact you can visit the filming locations of Happy Valley in real life and very few of them are sets.
Here's a rundown of all the Happy Valley filming locations we see in season three.
The prison Tommy Lee Royce is in
The inside of the prison is in Shrewsbury but the outside of the prison is actually in Wakefield. So the shots we see of Clare dropping Ryan and Neil off to see Tommy Lee Royce were filmed outside HMP Wakefield and the streets surrounding it.
Catherine Cawood's house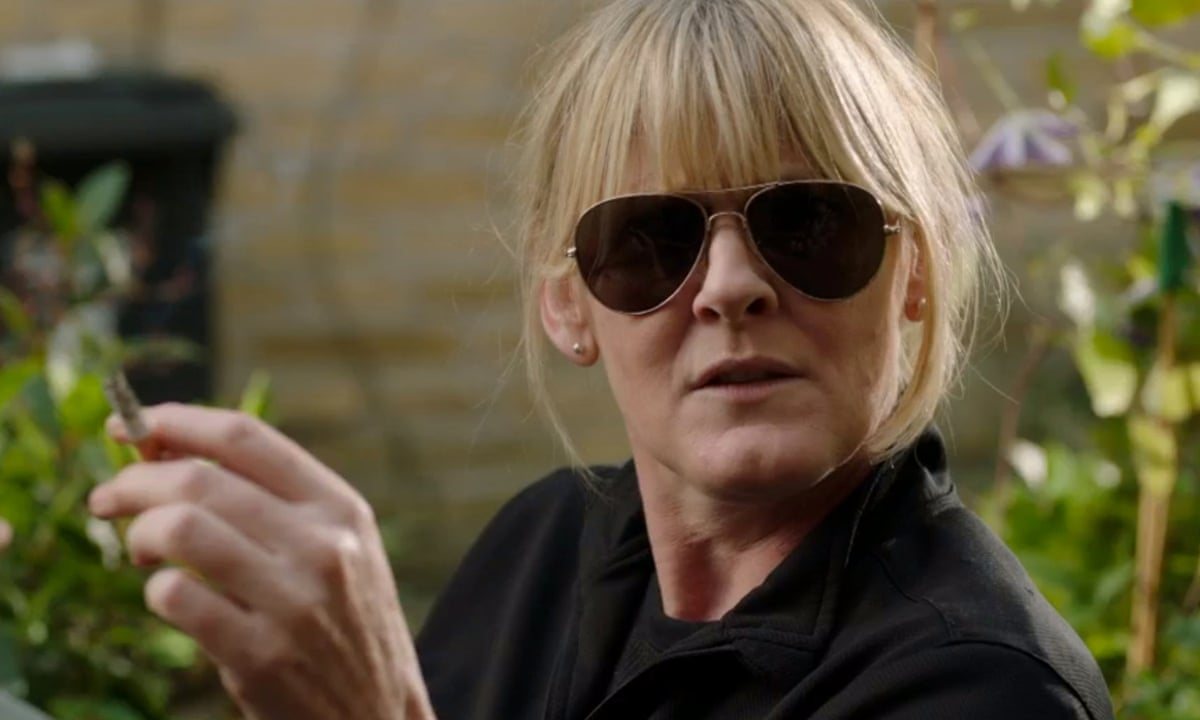 Catherine's house is a staple location for all three seasons of Happy Valley. Her house is in Hebden Bridge and is specifically located around Hangingroyd Lane and Cleveland Place. Back in 2017, Catherine's real life terraced home went on the market for £250,000 and it looked gorgeous inside.
The police station
The old Halifax swimming pool was made into the new police station and used in the third season of Happy Valley.
Brooksbank Pharmacy
Brooksbank Pharmacy has been home to a lot of season three's turmoil. The scenes showing the outside were filmed on Albert Street in Elland. Now I know what you're thinking, Elland doesn't seem very exciting but when you Google what it's famous for you'll learn all about the boiled sweets industry.
Ryan's school
Ryburn Valley High School made a return for season three. The school is actually located in Sowerby Bridge and the Happy Valley filming crew use the outside, inside and football playing fields for the show.
Baitings Dam
In episode one of season three, a body was found in Baitings Dam. The real Baitings Dam is located near Ripponden but these scenes were actually filmed at Buck Park Quarry.
The cafe
So whilst Tommy Lee Royce was in Sheffield prison (actually Wakefield) the scenes between Catherine and Clare were being filmed in Halifax. The cafe where that tense scene was filmed was located in Bolton.
Happy Valley season three airs Sundays at 9pm on BBC One and iPlayer.
Related stories recommended by this writer:
• Here's exactly where you recognise the cast of Happy Valley season three from
• Every contestant on The Traitors ranked by how pure evil they really are
• Line of Duty is over, so here are 10 more gritty British dramas to fill the void