These are the MPs who make the most from their questionable side hustles
The devil works hard but Theresa May works harder
| UPDATED
Editor's note: An earlier version of this article stated that Andrew Mitchell received a facilitation payment of £57,380 from the telecoms security firm Global Voice Group. This statement was incorrect and we therefore removed it from the article. We apologise for this error.
On top of their £84,144 basic annual salary, MPs in the UK have been making hundreds of thousands (and in three cases, millions) of pounds through second income. Since the 2019 election, MPs have collectively received £17.1m from side hustles, according to analysis by Sky News and Tortoise.
Breaking it down by political party, SNP MPs took £149,000, Liberal Democrats earned an extra £171,000, Labour banked £1.2m and the majority of the £17.1m went to the Tories, who earned £15.2m. So, in case you're curious about who earned what – and how exactly Theresa May has managed to secure £2.5m since 2019 – here are the top ten MPs who made the most from their questionable side hustles:
10. Chris Grayling – £224,487
Former transport secretary Chris Grayling once famously awarded a £13.8m ferry contract to a firm that actually had no ferries in 2018. But that oversight hasn't stopped him securing a £100,000 job advising advising the owner of the UK's top ports: Hutchison Ports Europe.
The largest item in his secondary earnings declaration was for a £24,730 payment from the company and the smallest was £800 from the World Ocean Forum.
9. Sir Bill Wiggin – £253,389
MP for North Herefordshire Bill Wiggin has been raking it in through his position as managing director of Emerging Asset Management. The role, which he took on in 2015, caused considerable amounts of controversy due to the fact the financial company is based in the tax haven of Bermuda.
8. Sir John Hayes – £337,852
The biggest sum paid out to Sir Jon Hayes, who notably likened climate activists to "radical Islam", came from the oil trading company BB energy. The MP has received a £50,000 strategic advisor salary from the company, who trade more than 33million metric tonnes of oil every year, since 2018.
He also earns a £38k part time salary from the University of Bolton as a part time professor for helping to create a new post graduate politics course.
7. Sajid Javid – £361,566
The biggest single payment declared by Sajid Javid was a £70,960 transfer from J.P.Morgan EMEA Advisory Council. Sajid took on the position as a senior adviser with the US bank in 2020 but stepped down when he became Health Secretary.
As well as the total £126,200 he earned from JP Morgan, Sajid also earned £100,800 from C3.ai, £36,000 from Deutsche Bank and two payments of £30k from HSBC.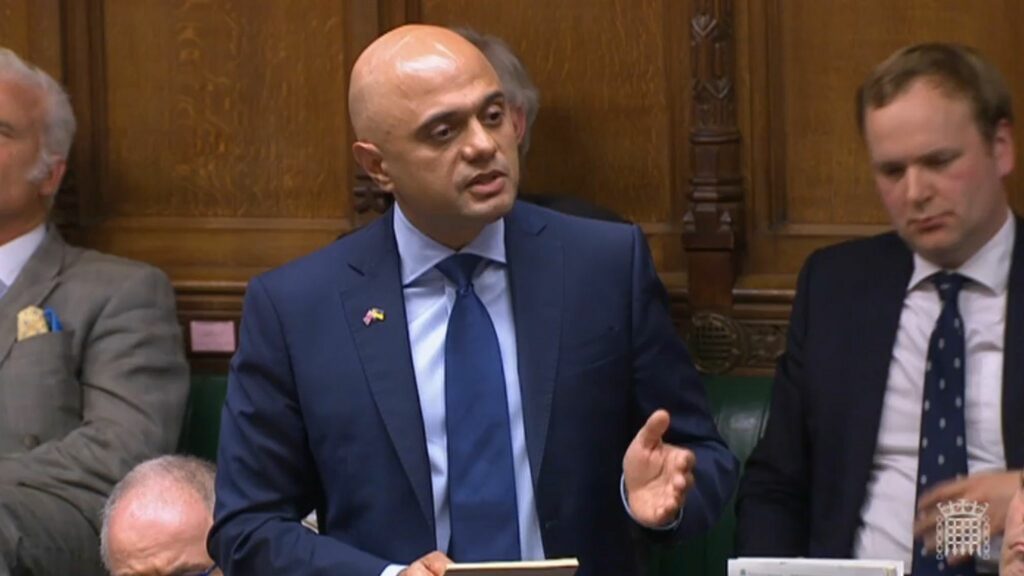 6. Andrew Mitchell – £652,796
Andrew Mitchell has earned more than £200,000 in additional income since 2019, with his biggest single payment of £130,000 coming from the private equity investor Kingsley Capital Partners.
5. John Redwood – £692,438
John Redwood was accused of having a conflict of interest after accepting a job as Chief Global Strategist at the investment management company Charles Stanley. In 2021, the MP was paid £48k per quarter for 50 hours work per month and received a £35k bonus that June, despite not logging any additional hours.
4. Fiona Bruce – £711,749
The biggest secondary earning declared by Fiona Bruce came from her own company, Fiona Bruce and Co LLP, for legal consultancy fees. Fiona's biggest declaration was for £145,352, which amounted to 12 hours work at her own practise and breaks down to the equivalent of £12,112 an hour.
3. Boris Johnson – £1,064,785
Former PM Boris Johnson has already taken over £1m since October by delivering four speeches at £30,000 per hour. However, his biggest secondary earning single payment of £277,700 came from the investment banking and advisory firm Centerview Partners LLP.
On top of his speech and advisor gigs, Boris as also had his family's rent paid for by the Bamford family who own JCB and has been given gifts of international flights and accommodation by Rupert Murdoch.
2. Sir Geoffrey Cox – £2,191,387
Sir Geoffrey Cox has earned the majority of his additional income from legal work over the past three years. Controversially, he has earned great chunks of the money for advising the British Virgin Islands tax haven. And his biggest declaration of £156,900 came from the international law firm Withers LLP, which specialises in tax.
1. Theresa May – £2,550,876
Top of the list of extra income is Theresa May, who earned £2.5m on top of her MP's salary. She made most of her money through giving speeches at companies like JP Morgan and the private equity firm Apax Partners. But her biggest declaration of £408,200 came from the Californian company Cambridge Speaker Series, for giving six speeches last spring.
According to reports, Theresa takes a £85,000 salary from her outside earnings annually and splits the rest between funding her office, self promotion, and giving to charity.
Related stories recommended by this writer:
• It doesn't matter if the prime minister is brown. The UK is still as racist as ever
• A deep dive into new prime minister Rishi Sunak's most cringe and chaotic moments
• Young people don't want Rishi Sunak as prime minister, we want a general election