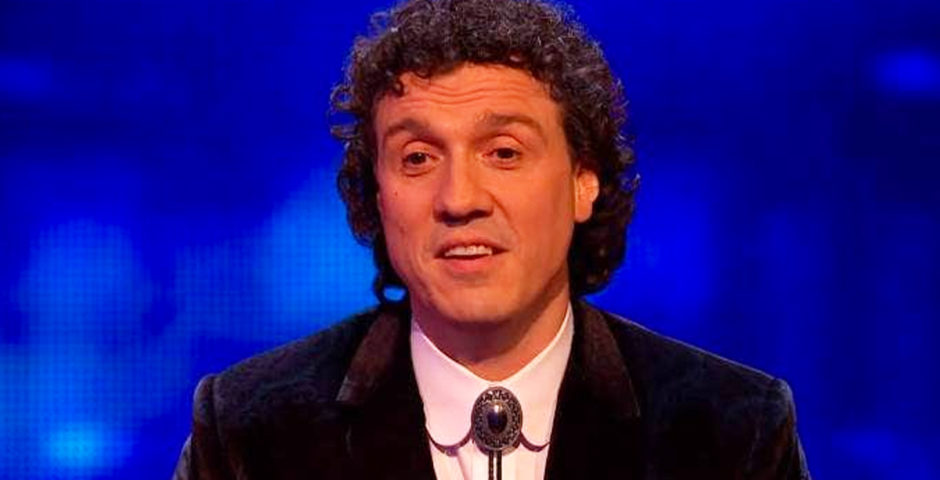 Introducing The Chase's new chaser Darragh 'The Menace' Ennis who was a contestant
He works at Oxford University
The Chase has just unveiled a new chaser in the form of Darragh "The Menace" Ennis.
He's the most recent new addition, after Jenny "The Vixen" Ryan joined the show back in 2015. So far he's had rave reviews, with people on Twitter already backing him to be their new favourite.
Here's everything you need to know about Darragh "The Menace" Ennis, who is the brand new chaser on The Chase.
The new chaser on The Chase is Darragh Ennis, an ex-contestant on the show
40-year-old Darragh Ennis is an Irish scientist and researcher, who lives in Oxford. He was so impressive when he went on the show back in 2017 that the producers snapped him up and gave him a job.
When he was a contestant, he bagged an impressive £9,000 in his cash builder. However he was completely played by his teammates who took minus offers and lowered the group prize fund. They ended up taking home £1,575 each and Paul Sinha called him the best player that had ever been on the show.
There was complete outrage on Twitter over his team taking minus offers and #JusticeForDarragh was trending. Fans even set up a GoFundMe page to raise the money he earned back for him.
He's just joined The Chase team under the name The Menace
Darragh announced his big new position on Twitter, saying: "I'm really excited to be the 6th chaser on #TheChase . I've been working hard on this for a while now and can't wait for my episodes to air. Well the ones I win anyway."
In an interview on This Morning he said he thought the producers were joking when they offered him a job on the show. He said: "A couple of days after recording I got a phone call from one of the producers, which I originally thought was a joke, and then it turned out it was real and they were asking me to come in for auditions so I just went in. I spent a very long time – that was four years ago. So I spent a very long time doing auditions and trials and training before they trusted me on the show."
His first appearance was a success, two contestants got to the final chase against him with £10,000 in the bank. They set a target of 16, but Darragh caught them with seven seconds remaining.
Darragh Ennis does lots of confusing work in science at Oxford University
As well as now being a chaser on The Chase, Darragh "The Menace" Ennis is also a postdoctoral researcher at Oxford University – specialising in the study of the brains of insects. Darragh previously worked at Concordia University in Canada and Ireland's Maynooth University.
On his website it says: "I am Ilan's lab manager and also a postdoctoral researcher, and I have been in the lab since 2013."
He turned down a different nickname for The Chase, before getting The Menace
Darragh originally turned down what his first nickname was meant to be – The Professor. This was given to him because of his work at Oxford. In an interview on This Morning, he said: "I work in the university here in Oxford and that's a title that you really have to earn and I think people would be very annoyed if I started calling myself the Professor.
"So I said I didn't want that but they didn't tell me what my name would be until I was on set. I was on stage, waiting to go on when I first heard."
The Menace must be real smart, because he has his own profile on the actual Google Scholar
Yep, Darragh is like real smart. He has a profile on Google Scholar which lists all the articles, books and research journals he has been part of. Some of these include studies into parasites, pine weevils (a creepy bug apparently) and other insects.
Related stories recommended by this writer:
• An ex-contestant has revealed what it's really like to go on The Chase
• These are the biggest ever wins on ITV's The Chase
• Nude auditions and psychological tests: What it's like to go on Naked Attraction