Lincoln students raise over £1,100 for Turkey-Syria earthquake victims
Members of Red Cross on Campus have been 'so grateful for the support of the university community'
A group of University of Lincoln students have helped raise £1,106.21 for the Turkey-Syria Earthquake Appeal through doing a bake sale and an interfaith vigil last week.

Red Cross on Campus, who are set up all across the UK  for student volunteers, including the Lincoln team, have spent the last two weeks since the 7.8 magnitude earthquake hit, organising fundraisers to help support the victims of the tragedy which happened on the 6th February.
The team in Lincoln held a bake sale in the Minerva Building Atrium on Monday 13th February which lasted all day and saw them raise a total of £839.21.
Members brought a variety of goods, including homemade cakes and traditional Turkish foods such as baklava which was one of the biggest hits.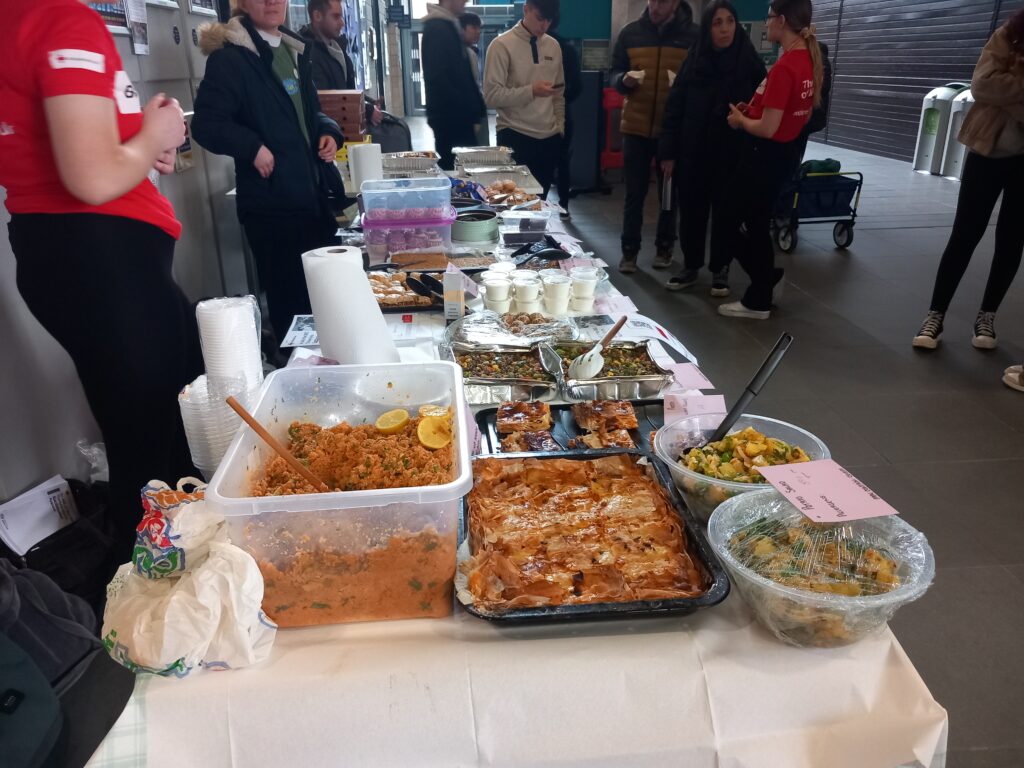 They also attended an interfaith vigil set up by the University Chaplaincy on Wednesday 15th February, outside the Minerva Building which saw students, staff and the public sharing their thoughts and prayers for the people of Turkey and Syria.
Red Cross on Campus did a bucket collection at this event, with the total raised still being calculated.
President of the society, Harriet Dempsey, was at the vigil and read out a poem she had written at the event before speaking to The Lincoln Tab.

She said: "We are so grateful for the support of the university community and value everyone's time and effort that has gone into making everything happen.
"It's bittersweet because we have met some amazing people in some horrific circumstances and their strength, power and knowledge has been an asset to the events. We will continue to support, and raise awareness and money for the crisis, and make sure the voices of those affected are heard."
A Just Giving page was also set up for anyone wishing to donate to the DEC Turkey-Syria Earthquake Appeal through Lincoln's Red Cross on Campus team with 80 donations already being made.
The fundraiser can be found here.
Related articles recommended by this author: 
•A Lincoln society is collecting handbags to raise money for the Grace Millane charity
•Lincoln MP called out on fake blue plaque on the Brayford