10 things every Bristol student absolutely needs to know to survive Freshers' Week
Freshers' can be scary, but don't let that stop you from enjoying every opportunity you can
One thing that unites all students is that at one point, we were all lost little freshers; unless your blood is pure VK and you were born a BNOC. Stop frantically scrolling Facebook pages from 2015 with advice from millennials; no one is wearing heels in the club, I promise.
If the only things you know about Bristol are that there's a big bridge and sometimes hot air balloons, you are in desperate need of some Bristol Tab knowledge.
1. The U1 will be your lifeline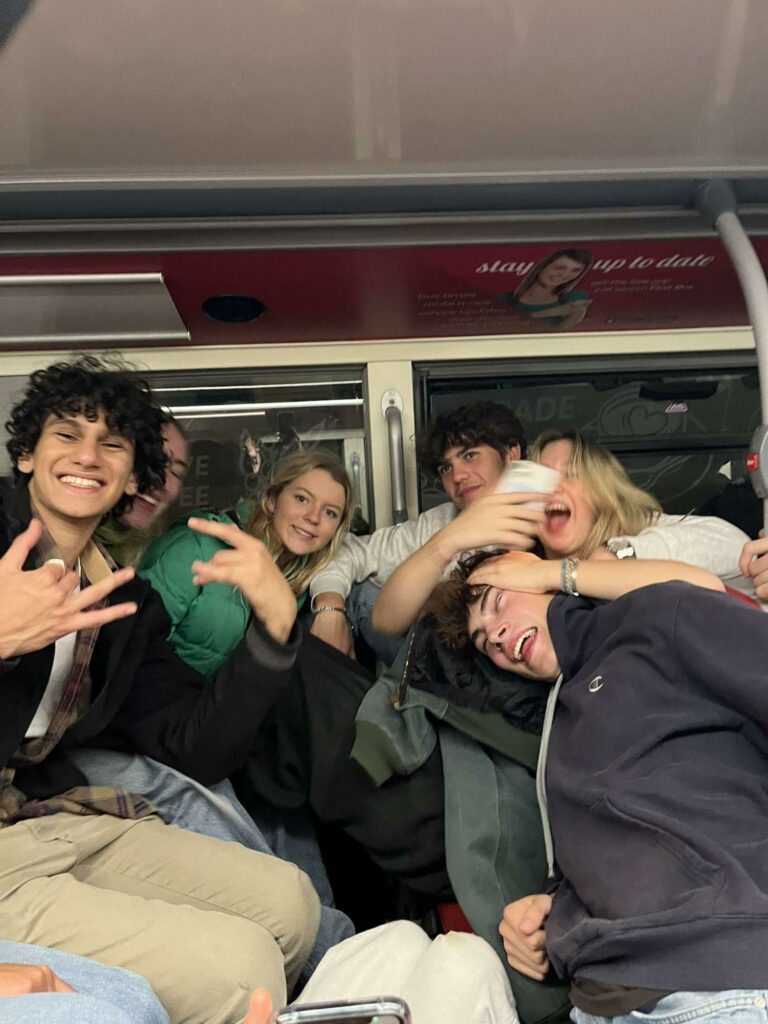 Don't worry if your hall allocation says that you will be living over two miles from campus because that commute will pass in a flash in the U1. The free bus for freshers runs a few times an hour to and from Stoke Bishop (AKA north village) and is the top spot to see that randomer you kissed in Fishies once.
If you do find yourself in the club any day of the week (except Sundays) don't start panicking to leave the party early- the glorious red buses run till 4 am. Be prepared that someone will definitely chun on the floor and people will be displaying the worst PDA you've ever seen.
2. Motion and Lakota commute
I know you might think that you're Mo Farah but trust me when I say don't walk the journey home in Freshers' Week. I can almost guarantee you will get lost on the trek back to Stoke Bishop and it will take you more than three hours.
However, if you want to be soul bonded to your flatmates and quickly uncover some true colours while taking in Bristol's beautiful sunrise- feel free to learn the lesson the hard way.
3. Freshers' wristband
A Tale as Old as Time; uni students buying overpriced club passes they use twice, averaging £30 per night out. Unless you can connect with your flatmates in advance (check out some Whatsapp groups) and make sure you all have them, then it's super likely you won't use the pass much at all.
It's a lot more fun to spend Freshers' Week being spontaneous, rather than trying to get your money's worth out of the wristband in some of the deadest clubs that Bristol has to offer.
4. Work-life balance
Honestly one of the most important things to remember is that, for most courses, the first year doesn't count towards your final classification. As long as you pass, that's all that really matters.
Yes, of course, it's university so you should work hard and build good study habits. However, when you're telling your mates you can't go out because you have an optional 9 AM, try and remember to balance 'uni' and 'university'.
5. Know your limits
Bristol can be an intense university, especially in that first week. Remember not to push yourself too far. It can be tempting to go out every single night because 'everyone else is doing it' but don't force yourself out of your comfort zone for the sake of it. If someone offers you another drink, or maybe even dr*gs, it's okay to say no, and you won't be judged for it at all.
6. Societies
No matter how niche your interests are, there will absolutely be a society for you. They are a great way to meet new people with similar hobbies and hopefully make new friends.
Joining a society can introduce you to new places around Bristol you might have missed, and you may even find your new favourite spot! Societies also provide great opportunities for networking which is especially helpful when you're looking for a job later.
7. Freshers' Fair
This is definitely a do not miss occasion for all silly freshers, not least because of the free dominoes handed out! It's a brilliant way to meet people and get a feel for all the societies that you're considering joining. There is a lot of information to take in, so check it out with your new mates you've made over the first week of uni.
8. Blowing the bank
Sure, go crazy in Freshers' Week, but please keep an eye on your bank balance. Maybe Santander or HSBC gave you a whopping overdraft but it's not "free money" and you want to avoid it if you can. If you go to Motion watch out because once you've blindly Apple Payed for three double vodka Cokes there's no going back and your hangover will be a lot worse.
There are plenty of places for a cheaper drink in Bristol, and the pub can often be better for getting to know your new mates without the loudest Drum and Bass you've ever heard blasting in your ears.
9. Freshers' blues
No matter what social media looks like, or how many wild stories you hear, not everyone is having the time of their life. It is perfectly normal to feel homesick- it's probably your first time away from home! Call your parents if you want to, because they want to hear from you and it doesn't make you weak or a quitter to admit you miss them.
If you don't meet your future best man or maid of honour in the very first week of uni you have not failed. It's one week out of three years so do not panic. There is plenty of time for meeting your best mates and making memories- it might not even be until your second or third year that you really make friends which is totally okay. Life isn't a race so don't sprint to a finish line that you invented for yourself.
10. Get out there
Don't feel like you're stuck in one area of the city because that's where your hall is. Make sure you take the time to explore Bristol before the weather turns miserable. Clifton suspension bridge is stunning at sunset, and you can walk there from most areas. Even if your accommodation isn't down there, it's well worth a trip to the harbourside area of the city, especially in the evening when it comes to life. Make sure to pay a visit to the iconic King Street with all of its pubs and picnic tables.
Bristol is a broad and beautiful city with hidden gems and secrets built into the walls, and you should get exploring it as soon as you can. Get Lost Responsibly!
Related stories recommended by this writer:
• Bristol lecturer ignores concerns of students who endured sexist and inappropriate placement
• Bristol Uni to house students in Wales as part of affordable housing scheme
• Bristol Uni announce a delayed autumn graduation for students without a degree classification