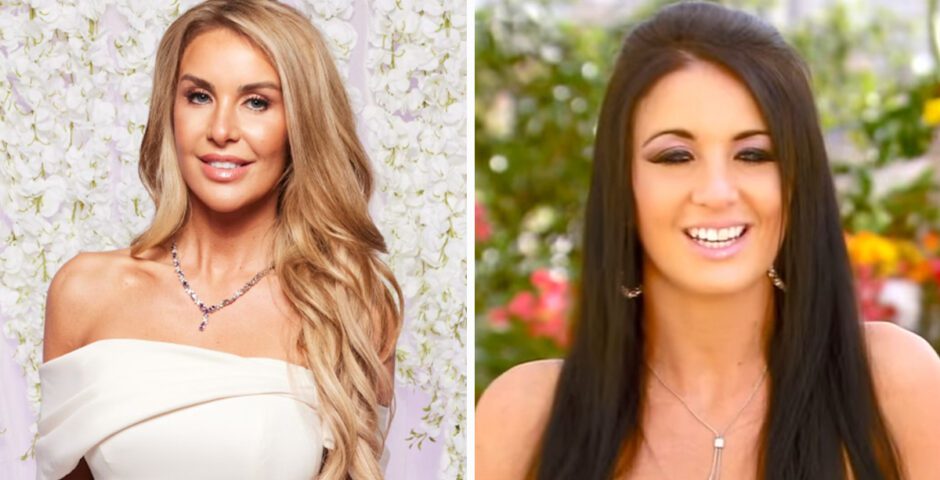 Married at First Sight UK's Peggy was once on Take Me Out and she looks wildly different
Aged 19, she went to the Isle of Fernando's and said she'd found 'Mr Right'
Married at First Sight UK isn't the first time bride Peggy has been looking for love on telly, as it's been spotted she also appeared on ITV dating series, Take Me Out.
Peggy Rose Lawrence, who is from Kent, is appearing on the current season of MAFS, but people might already recognise her from an appearance on Take Me Out, in 2012.
When she was on Take Me Out, host Paddy McGuinness gave Peggy the nickname "Picky Peggy" due to how fussy she was with who she kept her light on for, so it's probably no surprise she's back trying to find someone again, despite having been on a dating show before.
Whilst on Take Me Out, Peggy was relatively successful, and kept her light on for "soccer mad" Andrew from Liverpool. He chose her, when she was just 19, and the pair headed off to the Isle of Fernando's.
"When I first saw Peggy she was good looking, my heart was pumping," Andrew said of his date. Peggy, who had a noticeably different accent to how she sounds on Married at First Sight UK, said "words couldn't describe" how much she fancied Andrew.
They went on a boat and had champagne and kissed on their first date together. "It just clicked," Peggy said, before saying Andrew "ticked all the boxes." She said she thought'd she'd found Mr Right, but clearly it didn't work out if she's back on our screens finding love now!
Watch Married at First Sight UK's Peggy on her Take Me Out date here:
For all the latest MAFS news, scandals, gossip and updates – like The Holy Church of MAFS on Facebook. 
Related stories recommended by this writer:
• So, Nathanial's been on a bunch of other shows before MAFS and has loads of celeb pals
• Married at First Sight UK in chaos as Ella allegedly cheated on Nathanial with another groom!
• Reality TV exes and oat lattes: Inside Laura's Chelsea life before Married at First Sight UK