The chilling true story behind The Nurse, Netflix's new Danish crime drama series
Patients were being given lethal doses of morphine and diazepam
Netflix has just dropped The Nurse, a new gripping Danish crime series. It centres on a newly graduated nurse, Pernille Kurzmann, who begins a new job in a hospital in Denmark and believes a top nurse is killing her patients.
The Netflix synopsis reads: "One early morning in March 2015, the Danish police received a call from a nurse at Nykøbing Falster Hospital. She accuses her close colleague of purposefully killing patients. Soon a murder case unfolds like never seen before in Danish legal history. Several co-workers are now telling the police they also suspect the nurse has poisoned patients, and some even tell that they have been walking around with this suspicion for several years."
The chilling true crime is based on a real life story, here's everything we know about the case of Christina Aistrup Hansen.
Is The Nurse on Netflix a true story?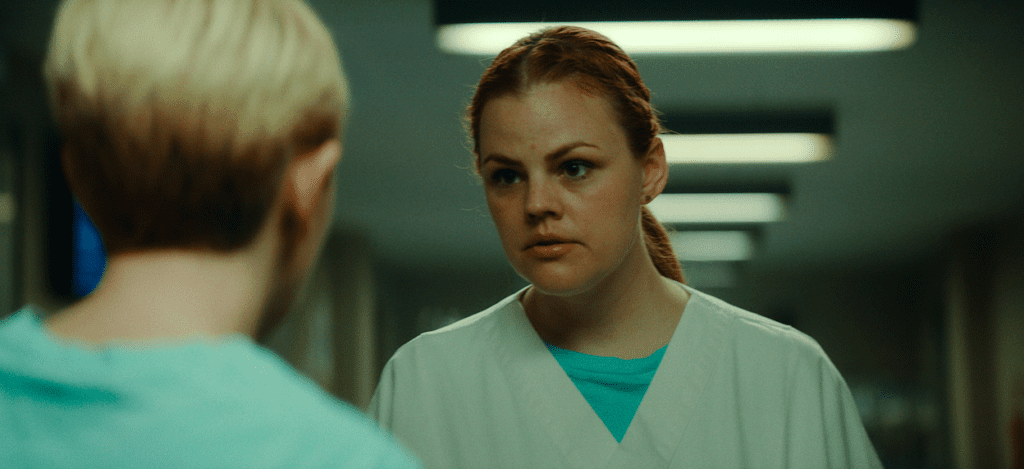 Yes, The Nurse is based on the non-fiction book The Nurse: Inside Denmark's Most Sensational Criminal Trial by Kristian Corfixen. The book tells the horrifying true story of Danish nurse Christina Aistrup Hansen who worked at the Nykøbing Falster Hospital in Denmark alongside a newly graduated nurse, Pernille Kurzmann.
The short series follows Christina Aistrup Hansen. She was a nurse who was held in high regard among her colleagues at the hospital, but during night shifts she administered patients with lethal doses of diazepam and morphine, only then to help save them after their condition dramatically declined. However when Hansen's patients kept dying, Kurzmann became suspicious of Hansen.
In 2016, Kurzmann started her own investigation and uncovered Hansen's chilling crimes. Hansen was arrested and charged with three counts of murder and one count of attempted manslaughter.
Where is Christina Aistrup Hansen from The Nurse on Netflix now?
The real life Christina Aistrup Hansen was first charged in 2016 and she is still serving her sentence in a Danish prison and will be released in 2028.
During her trial, the court heard Hansen had given the patients lethal doses of morphine and diazepam. The prosecution argued the motive for her crimes was linked to a personality disorder. At the time she was on trial, Hansen was 31 and suffered from a personality disorder. Manipulative behaviour was linked to the disorder as well as "superficiality" and "persistent search for excitement in existence."
Christina Aistrup Hansen was sentenced to 12 years in prison.
The Nurse is available on Netflix now. For all the latest Netflix news, drops, quizzes and memes like The Holy Church of Netflix on Facebook. 
Related stories recommended by this writer:
• Netflix is said to be considering replacing Vanessa and Nick as Love Is Blind hosts
• Stranger Things writers are teasing an Evil Dead Rise crossover and the theories are wild
• Ranked: Who from Love Is Blind season four has gained the most followers on Instagram?