Things about British festivals that would send a Coachella influencer into a coma
Every content creator's favourite festival, Coachella, has returned to California for another year this week. And the influencer extravaganza has brought with it everything from outrageous outfits, $64 burritos, and lots and lots of drama. It's a sun-drenched, cowboy boot-stomping, all-American affair. And it's very, very, different to Glasto.
So, in honour of our cultural differences, here are ten things about a UK festival that would almost certainly send a Coachella influencers into a coma:
1. Sleeping in (and burning down) a tent
We know, we know, non-VIPs sleep in tents at Coachella all the time. But not the way we do in Britain. Try heading off to Reading and Leeds at 14 with a two-man you're going to squeeze four people into using nothing but your push-up bra as a pillow and an old hoodie as a blanket. It's basically The Island with Bear Grylls.
At the end of the festival, the field looks like an apocalypse when anyone without a conscience sets fire to their entire set up. Chaos.
2. Endless rivers of mud everywhere you look
Prepare to be soaked to the skin and also, somehow, burnt. UK weather knows no bounds. You have to pair denim hot pants with hunter wellies, plus factor 50 your shoulders and wear a bucket hat to shield your nose. Cute co-ords are covered with jumper and anoraks within minutes and you may as well wave goodbye to white trainers.
Coachella, being based in the desert, is all wind and dust. Which is why, we're almost certain seeing the ravines of mud flow through Glasto, Park Life and Reading, would be enough for an influencer to simply close their eyes and switch off. People legit bathe in the brown sludge, which is (sort of) good for your skin and also totally unhinged.
3. Washing with baby wipes for days on end…then having sex
Unless you're boujee, boring, or basic, the only way to wash at festivals from the Thursday-Monday you're in camp is with baby wipes. Most likely, they've been left half open for days, are half dried out and already speckled with glitter. Everyone else smells as bad as you, though. So, it's okay. A long way from Coachella's IV drips.
4. People throwing bottles of piss at you in crowds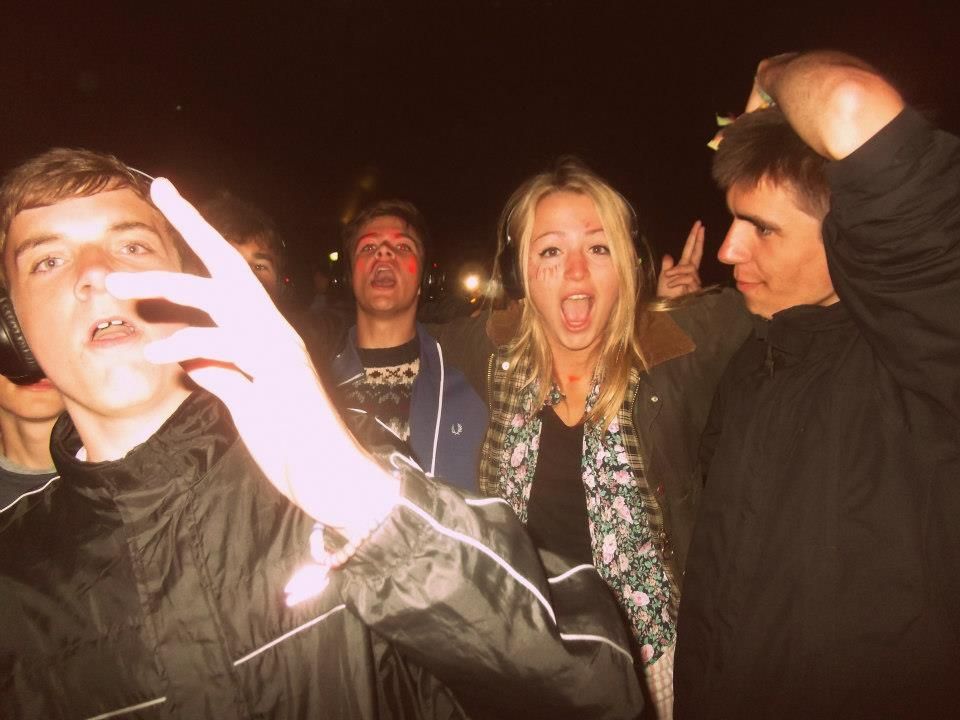 Any liquid that lands on you that isn't cold will always, invariably, be piss.
5. No phone signal, just people yelling 'STEVE'
What is an influencer without their Instagram updates!! But there's no data in this lawless land. All anyone has to entertain themselves (aside from the music, obv) is screaming Steve back and forth to strangers. We will literally chant at anything. Burger vans, snogging, bin men: they all deserve a song.
6. Overflowing toilets you can easily fall into
Tbh, this nearly puts most people (influencer or not) into a coma. Hands down the worst part of camping at UK festivals is the essential troughs of waste they claim are toilets being the only place to pee. Whatever you do, do not drop your bum bag down the whole. Urban legend has it a girl once fell into the latrine herself.
7. Swigging warm vodka and smuggling in substances
When your whole weekend isn't #spon#con the best way to get blackout drunk is shoving a water bottle of spirits down the side of your welly/shorts/armpit until you're through security. Alix Earle seems like the kind of girl that doesn't take her beverages without ice. So, this could be a stretch. Ditto getting substances through with whatever orifice you see fit. That would never make it into a Get Ready with Me.
8. Camping chair wars in the dead of night
Oh, you brought a camping chair with you to sit on and enjoy the sun for the whole weekend? Well, surprise because the second your back is turned, someone from another camp will steal that from you. You'll steal one back, and the chair wars will go on for literally the entire weekend. I can see the enraged Instagram lives now.
9. Brushing teeth with stale cider instead of water
Water pumps are a very long way away but someone always has a tinny of San Miguel.
10. The rowdiest mosh pits the world has ever seen
In every British festival crowd, there's always one group of lads who're dressed in fancy dress (and or wearing a bucket hut and man bag) performing what looks like a circus stunt by climbing four people high on each other's shoulders. Please view this video as an example of what was considered a "nuts" crowd at Coachella:
Featured image via SWNS. 
Related stories recommended by this writer:
• Celebs snogging and $64 burritos: Every bit of juicy gossip from Coachella weekend one
• There are all the bizarre Coachella rules people at the festival have to follow
• Crochet crops and cowboy boots: Coachella 2023's best dressed are all British influencers