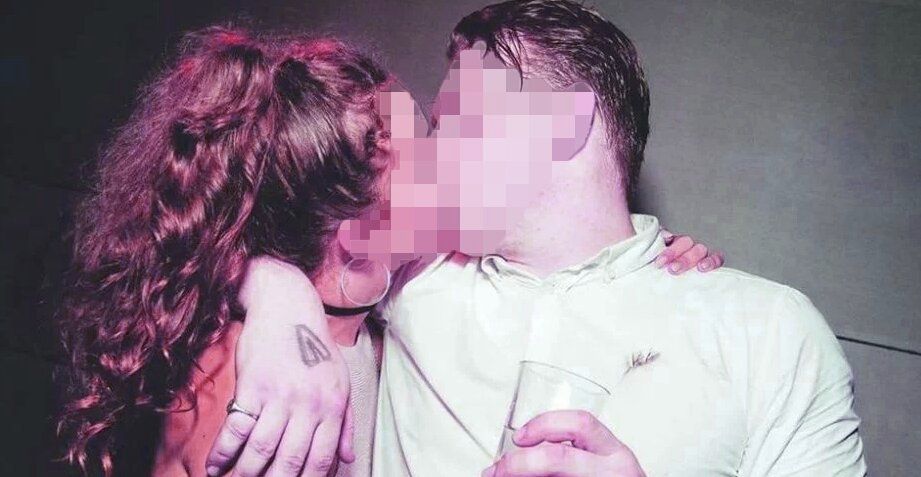 Pilly willy and brewers droop: Which drugs affect your sex drive most?
Having trouble getting it up?
Taking drugs instigates the biggest catch-22 situation in human existence. They make you want to have sex, probably way more than you usually do, but when you actually do get down to it, nothing works. The drugs giveth, and the drugs taketh away.
We talked to UKAT, a UK drug and addiction specialist, about what makes having sex on drugs so difficult, how they affect your performance, your libido and which drugs are the worst for interfering with sex.
On the whole, it turns out that drugs' impact on your sex life is overwhelmingly negative. Every experience is different because every person reacts differently to each drug. But that being said, here's a rough guide:
Cocaine
Coke leads to a heightened sense of euphoria which can increase your sex drive when you're on it, but can also make the actual act of having sex pretty difficult. Some women experience vaginal dryness, whereas men struggle to get it up.
UKAT said: "Cocaine use in particular leads to an increase in norepinephrine in the brain which increases stamina in males. This could be perceived to improve performance, yet cocaine use is believed to lower sperm count in men and affect fertility in women."
As for the reduction in sexual ability, UKAT said: "This is possibly due to the interaction between stimulants androgens like testosterone and 3 alpha-androstanediol. Initially the use of cocaine may enhance sexual functioning of men but regular and chronic use diminishes sexual desire and causes difficulty in achieving orgasm."
Alcohol
While alcohol might lower your inhibitions and make you feel a bit sexier, it can become your enemy when you start to have sex. Not only can you fall victim to brewers droop (losing your erection) if you're a man, women can also have a harder time reaching orgasm.
Generally, anyone who drinks too much, too regularly or becomes dependent on alcohol risks lowering or losing their sexual function.
UKAT say: "Instead of enhancing sexual performance, it can actually have the opposite effect, causing erectile dysfunction in men and delayed and difficult orgasms for women."
Despite delayed and difficult orgasms, it can also enhance sex for women, UKAT said: "Alcohol impacts both positively and negatively on sexual function. In women, it increases endrogenous estrogens, enhancing subjective arousal, better over all function, lubrication and risk taking behaviour. However, there is increased evidence of a negative effect on sexual function in both male and female alcohol dependents."
Weed
Turns out weed is actually pretty good for sexual enjoyment and performance. UKAT said: "Cannabis users report an increase in sexual enjoyment and orgasm intensity with an increase or no change in desire.
"Endocannabinoids are known to help regulate sexual functions and cannabinoid receptors play a role in sexual function. Studies have reported an increase in desire and improvement in the quality of orgasm."
But don't be fooled – it's not all good. Good sex when you're baked isn't universal because every high is different. UKAT said: "The person doesn't know what their 'high' will entail for them. For some, marijuana can increase sexual desire both physically and psychologically and enhance sexual performance thereafter.
"But for others, marijuana enhances only their inner fears, anxiety and depression and so has the complete opposite effect." So if weed doesn't work for you, having sex on weed is hardly likely to be good either. It's not a one size fits all experience.
Ketamine
Ket and sex are entirely dependent on where your head is at. UKAT explained: "It will depend on quantity consumed, if taken alongside other substances, state of mind at the time the drugs were taken etc.
"For some, they'll experience a complete high, feelings of euphoria which can increase the desire to have sex, but for others, the anticipation of how their 'high' is going to pan out creates too much anxiety for them to handle, and therefore significantly diminishes sexual appetite."
MDMA
Mandy is like coke in the sense that it makes you want to have sex, but stops you as soon as you get there. UKAT said: "It tends to create a more heightened sense of euphoria in both men and women, which can enhance the desire to have sex."
Much like cocaine, MDMA triggers production of norepinephrine which can inhibit your ability to have sex. Norepinephrine is basically like adrenaline, and it can be associated with erectile dysfunction. So if you wanna stay hard, probably stay off the mandy. Pilly willy is real, guys.
Related stories recommended by this writer:
• 'I get better results now': Everything you need to know about study drugs
• MDMA, ketamine, cocaine and pills: The Tab's guide to drugs