The five best places to cry in Newcastle this Valentine's Day as a bitter singleton
Can everyone stop gatekeeping their spots because I'm starting to run short
| UPDATED
Valentine's Day is less than five days away, and if I walk past another "You're a sweet cookie" dessert I might actually screw. Don't get me wrong, I love a romantic gesture. But if a scratty little bear and a foil helium sack is really how you profess love, then I don't want it. People cannot help but share everything these days and sometimes it gets a bit much – and when it does, you need to know of my top five places to cry in the Toon. I'll be long gone soon but hope that these iconic locations live on in the generations to come.
Leazes Park
This one had a lot of reviews, none by myself unfortunately. Users described this sob site as "calming", "peaceful" and one simply said: "I like to feed the ducks". I like to feed the ducks too. Feeding the ducks is definitely a good coping mechanism for suppressing those bubbling feelings of loneliness and isolation. Ducks will never leave you as long as you have bread.
Viewing gallery in Baltic
If you're a sentimental crier, this one's for you. Optimum viewing time is around sunset if you really want to get those eyes bawling. It's free to visit too so you can expose yourself to some culture while you're there and hopefully distract yourself from the knawing pit in your stomach for a brief period.
Cow Hill
Lush. I love cow hill. As do my mental breakdowns. Something about this little hill screams "let go" to me, and so I scream right back. The only people who'll hear you are runners, and they're already running away from you as it is. Nothing we're not used to, am I right. The cows don't care either, making this howl hill the perfect spring and summer location. Your height advantage means you'll have a lovely little view over the city too, so you can stick on some Coldplay and pretend you're in a depressing music video.
The last time I cried here was not actually at the detriment to my love life, but rather because I bent over to feed a cow and instead fed my Croc to a cow pat.
Tynemouth, but on this one specific bench
Not the one on its right, but this exact bench. It has to be this bench because it's not situated between any other two benches. It's got perfect wind exposure and also a front facing view to the beach so you can match your waves of heaving to the waves down below. If you couldn't guess, this bench is in Tynemouth. I actually took this bench for a test drive on my birthday last year. 10/10. Happy hunting.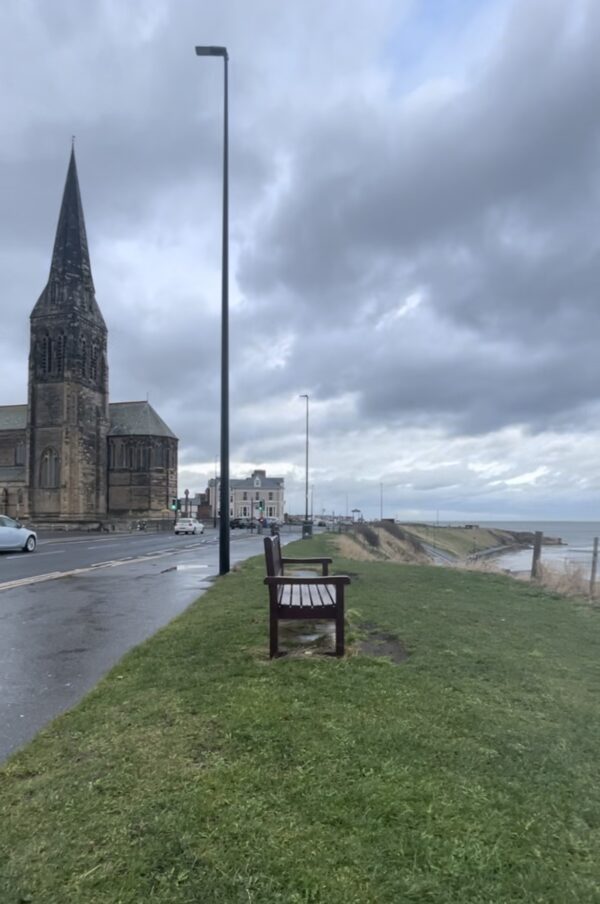 Computer suite in the med school
Another tried and tested location by yours truly. I couldn't even tell you the specific location, so clearly it's been wiped from my psyche due to the traumatic events that unfolded within those four walls – I just know it has an emergency exit to the front entrance. Actually, anywhere in the med school is fit for a fit. No one really pays you too much attention and you're hardly likely to bump into anyone you know in the Walton library, are you? Something about it being a hospital just brings calming vibes and make it a safe space to cry.  Plus, it's a nice little walk up there so by the time you get there there's a small chance you might not be depressed anymore.
Want to write stories like this? Join the team, no experience required. DM us via @TheTabNewcastle on Instagram or The Tab Newcastle on Facebook.
Related stories recommended by this writer: