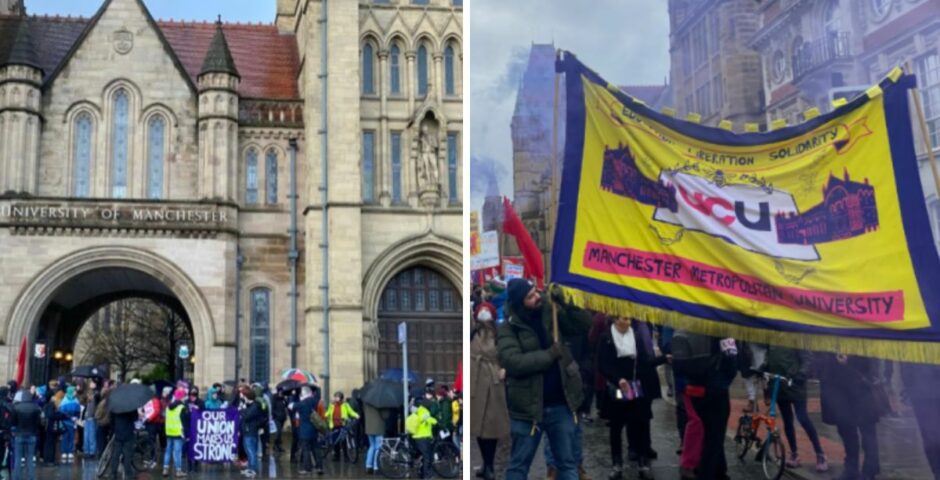 Manchester students face further teaching loss as the UCU announces additional strike day
There will now be three days of strikes in the week commencing 13th March
The University and College Union (UCU) has announced that there will be an additional strike day in March which will affect all Manchester universities.
The additional day will be on Wednesday 15th March, whilst other strikes day for this month are on 16th, 17th, 20th, 21st and 22nd March.
This comes just two weeks after seven days of strikes were cancelled, following the "significant progress" that was made in negotiations with university employers.
UCU general secretary Jo Grady said: "I'm pleased to say – that whilst Acas talks take place on a confidential basis, I can say that we are making progress across a range of subjects at Acas and will bring your more information on that as those talks come to a natural conclusion.
"What you also saw last week was that the employer chose to put out their pay offer and make it clear that it is final and that universities can implement the initial element of that pay offer. We need to be absolutely crystal clear, this is not a pay offer that has been agreed with us as a union, or any of the other unions involved in the negotiations.
"But we aren't gonna be phased wither. That is why in addition to the industrial action that you already have called on March 16, 17, 20, 21, 22, the Higher Education Committee have decided to call industrial action on March 15."
She explained that the reason for extending their strike calendar is to "focus the employers mind as talks come to a conclusion this week and especially early next week. They need to have on them the maximum amount of pressure."
Grady said that this additional strike day "replaces one of the five that was moved aside for the pause" and "is the right balance".
She ended the video update by expressing how "the crucial part now is to spread the word, and vote yes in the reballot", which is currently taking place to extend the union's mandate to take industrial action. If the reballot is successful, the UCU could deliver up to another 6 months worth of strike action across every university in the country.
The Manchester Tab found that 82 per cent of Manc students reportedly supported UCU strike action.
Read the full UCU statement here.
Related stories recommended by this writer:
•  We asked Manchester students how they really feel about the UCU strikes
• Manchester doesn't believe students are withholding rent. So we're getting the screenshots