The time has to come to vote in the second round of Lancaster BNOC 2023: Heat Two
Which of these wonderful folk is your BNOC?
The first round of heats was intense, and we've narrowed down the field considerably. Now it's time to take the university's favourites, the best of the best, the BNOCs of the BNOCs and decide who will be progressing to the semi finals. Is your BNOC below? Get ready to vote…
Viktoria Stefanova, Second Year, Lonsdale, Marketing (she/her)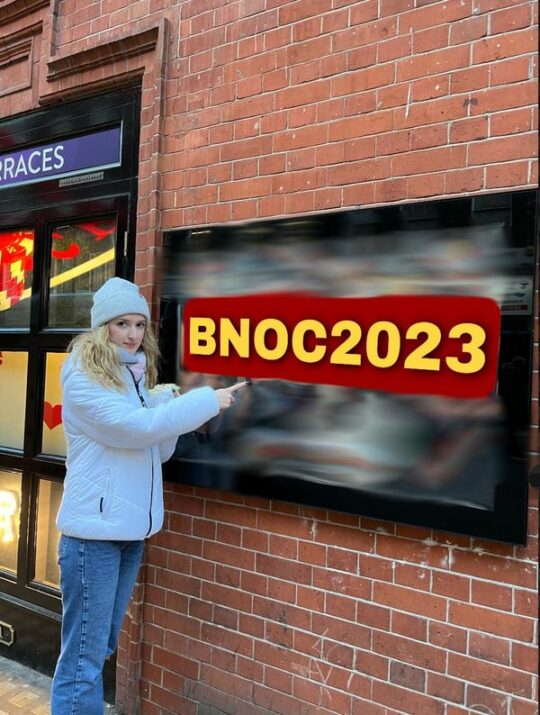 After being nominated for her ability to make most people laugh, second year Viktoria told us, "Oh wow, I really didn't expect to make it this far haha. I'm really grateful for my friends who nominated me and then voted for me. I'll do my best to keep being the funny individual they say I am through this nomination. If I win this, I'm definitely never stopping with my dad jokes… knock knock?!" If Viktoria is your BNOC, vote below!
Georges Quinn, First Year, Cartmel, History and Politics (he/him)
Georges was nominated for founding the Lancaster 2022 Freshers chat, running as a local election candidate and for being well known in the Conservative and Catholic societies. He told us, "I've been told that I have the ability to appear out of nowhere and leave out of nowhere. Also that I'm commonly seen running about on campus". If you've spotted our speedy friend here and want him as your BNOC 2023, vote for him below!
Alice Grennan, Third Year, Fylde, Geography (she/her)
The founder of the LEC netball, Alice can reportedly always be found walking to people in the Atrium. When asked why people should vote for her, she said, "I get 50 per cent extra time so I think I should get 50 per cent extra votes, #LiveLaughLEC". If Alice is your BNOC, vote for her below!
Joe Williams, Third Year, County, Natural Sciences (he/him)
When nominated for the competition, Joe was dubbed an 'amazing guy', as despite being injured, he is still heavily involved in Roses with the football team. He wished to tell everyone, "I flooded the bathroom this morning, please vote for me". If Joe is your BNOC, vote for him below!
Ramiz Cuthbert, Third Year, Fylde, English Language and Linguistics (he/him)
Ramiz, the face behind one of Lancaster's most popular Instagram accounts, told us, "With unwavering dedication, relentless pursuit of excellence, and as the creative force behind the renowned 'Lancmole' Instagram account, I have left an indelible mark on campus life, establishing myself as a true influential presence. Pioneering initiatives, fostering inclusivity, and inspiring others, my impact transcends boundaries. Grant me the honor of being recognized as this year's BNOC, embodying boundless aspiration, catalyzing transformative change, and curating captivating content that unites the campus community." Is Ramiz your BNOC 2023? If so, be sure to give him a vote below.
Liam Boulter, Third Year, Fylde, Geography (he/him)
Liam was nominated because everyone knows him, and told us "Hey I'm Liam a third year BSc Geography student and no I don't just look at rocks… I'm half Cypriot half English and I've grown up in Cyprus all my life till coming back to England for uni. I'm probably most iconic or known for my funky socks that I wear everyday to the gym or out and about, however if you somehow don't know me from that you may know me from being handball captain and if you still somehow don't know me from that then I've also been a player for the LEC men's netball team that got thrashed by the Women's first uni netball team in a charity netball match". If you want to vote for Liam, you can do so below!
Related articles recommended by this writer: