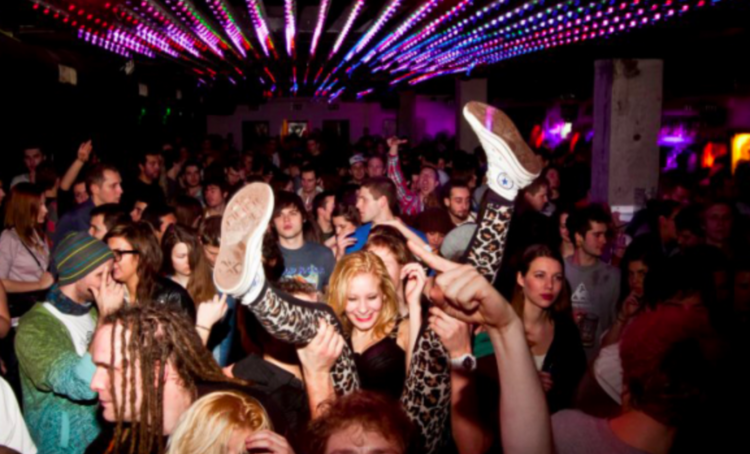 CUSU Promote "Party with Porn Stars"
Cambridge University Student Union inadvertently help publicise a trip to "the porn capital of Europe"
Alcohol
Budapest
CUSU
cusu women's campaign
Drinking Societies
porn
pub crawl
Rocco Siffredi
Student Ramble
An innocuous sounding entry in this week's CUSU email bulletin may not be all it seems. Among other listings, the email, sent on Sunday evening to all Cambridge undergraduates and postgraduates, publicises an Easter holiday package to Budapest sold by Student Ramble. However, the company, founded by two finalists at Johns, have revealed plans for excess and debauchery on their website that might make CUSU regret their decision.
Highlights of Student Ramble's £199 5-day package this April include "accommodation in the award winning Budapest Party Hostel (bar and strip pole included)" and an opening night party hosted by famed porn star Rocco Siffredi.  According to Student Ramble, Siffredi, also known as the "Italian Stallion" and the "13 Inch Corporation", has "won 40 AVN awards, equivalent to [the] Oscars of  pornography, and starred in over 600 films." He is said to be "incredibly friendly and approachable and will gladly respond to any questions you have about the industry (just in case you should fail your degree)"
The rest of the itinerary is similarly hedonistic. Scheduled events include a "professional pub crawl" where "a pint is 50p, double shots are £1" and a hot tub party for "young people who just want to have alcohol-fuelled fun in trunks and bikinis." A "Jager train" is also mentioned as part of the bacchanalian proceedings.
Speaking to The Tab about his new venture, third year Natsci student and Student Ramble co-founder Boaz Sobrado said "We worry more about debt, party less and have less sex than even our parents' generation.
"Our worry is that we aren't having enough fun while we are young. Nowadays it's a big deal if Justin Bieber licks some stripper's nipple. But how does that compare to Led Zeppelin's parties involving groupies and sharks?"
Sobrado says that various Cambridge female drinking societies have already expressed an interest in Student Ramble's deal. We're not sure how responsible drinking features in CUSU's agenda, but it's safe to say that the student union probably didn't have Student Ramble's plans in mind when the email was issued.