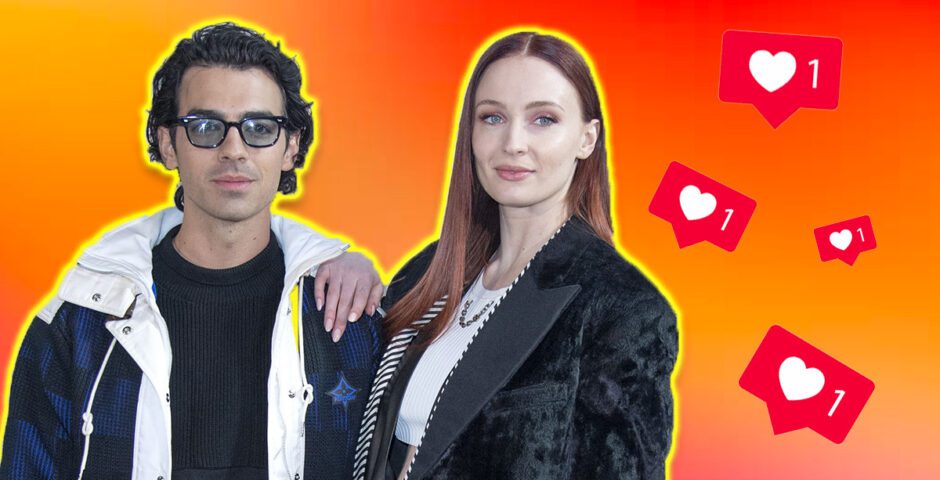 Sophie Turner adds 100k Insta followers since split, and Joe's gained less than half of that
Sophie Turner has gained over 100k Instagram followers since it was announced she was getting divorced from Joe Jonas. His follower count has also rapidly increased, but only at half the rate of Sophie's.
The news the couple were heading for divorce was announced on Sunday (September 3rd) and since then, both Sophie Turner and Joe Jonas have both seen loads of people flock to their Instagram pages, probably to keep up with the news and hoping for updates from the couple.
Announcing their split the couple said: "After four wonderful years of marriage we have mutually decided to amicably end our marriage. There are many speculative narratives as to why but, truly this is a united decision and we sincerely hope that everyone can respect our wishes for privacy for us and our children."
How many followers have both Sophie Turner and Joe Jonas gained on Instagram since the news of their divorce?
According to Social Blade, Sophie has had a huge spike in Instagram followers since the news of her divorce surfaced. On an average day before the news, Sophie had a trend of losing followers, but now she's seen nothing but growth.
Overall since Sunday, Sophie has gained 113,625 followers. Her biggest growth day was Thursday, when she gained 39,995 followers. She gained a further 26,269 on Friday.
Also in figures on Social Blade, we can see how many followers Joe has gained. Unlike Sophie, prior to the divorce he was gaining followers, but had lost a few thousand in the days beforehand.
Since Sunday Joe has gained 47,943 followers – less than half the amount Sophie has. His biggest growth day was also Thursday, when he gained 17,596.
The people have spoken!
For all the latest reality TV and entertainment news and gossip, like Pop Culture Shrine on Facebook. 
Related stories recommended by this writer:
• Old video of Sophie Turner resurfaces which changes A LOT about Joe Jonas split
• As they head for divorce, who has the biggest net worth out of Joe Jonas and Sophie Turner?
• Sophie and Joe's divorce apparently came after Joe saw something on Ring camera
Featured image (before edits) via Marechal Aurore/ABACA/Shutterstock.