The three Sims 4 expansion, game, stuff and kit packs every player NEEDS to own
If you don't have these essentials, you're doing yourself dirty
The Sims 4 is a massive game with an overwhelming amount of extra content players can buy to add to their game. If you're a new player now Sims 4 is free to play, it's only natural to want to expand your game with stuff that's going to add value to your experience and give you a more in depth Sims experience. The Sims 4 has four different types of pack – expansion, game, stuff and kits. Here are my personal top three essential recommendations for all The Sims 4 packs – you need these in your game!
Expansion packs
Seasons
I agree that it is a bit of a piss take that something as essential as weather and seasons in a life simulation game aren't in the base game, but here we are. I personally could not play The Sims 4 without what having weather in the game gives me. I love changing my Sims clothing every time the seasons change, and it makes the whole experience so much more immersive. You need it.
City Living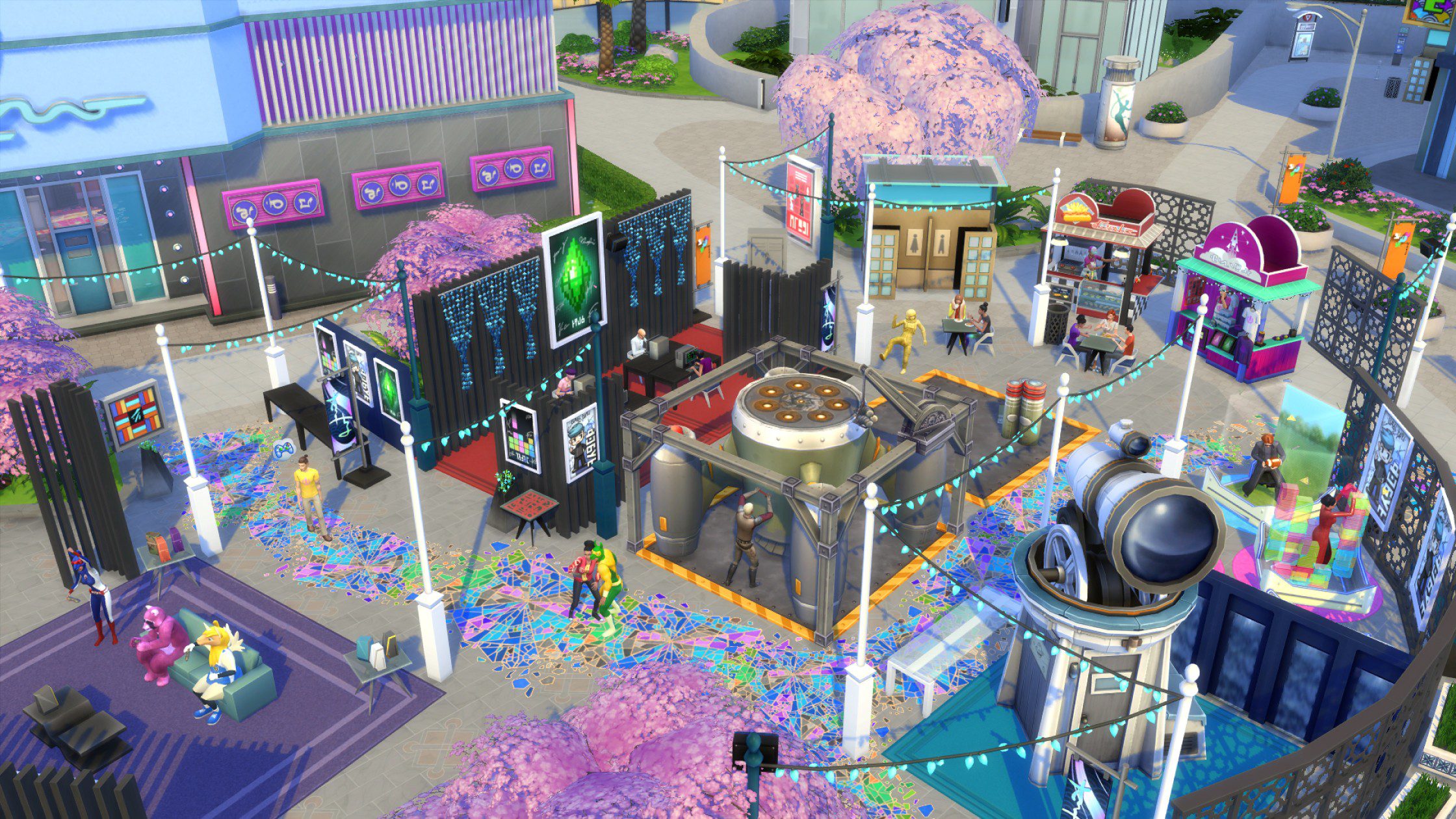 I think what makes City Living so essential when it comes to Sims 4 packs for me is how diverse it feels. Not only do you get new ways to live with the apartments San Myshuno brings, but the CAS and Build / Buy for this pack feel so worldly and full of diversity and variation that it makes The Sims 4 feel a bit less of a North American simulation game – which it too often does.
Growing Together
The Sims 4's latest expansion pack adds much more depth to family gameplay – which is what most people who boot up The Sims 4 are after. It comes with a new world that has more places to live and a good variety of gameplay items and CAS to make your base game feel more fully realised.
Game packs
Parenthood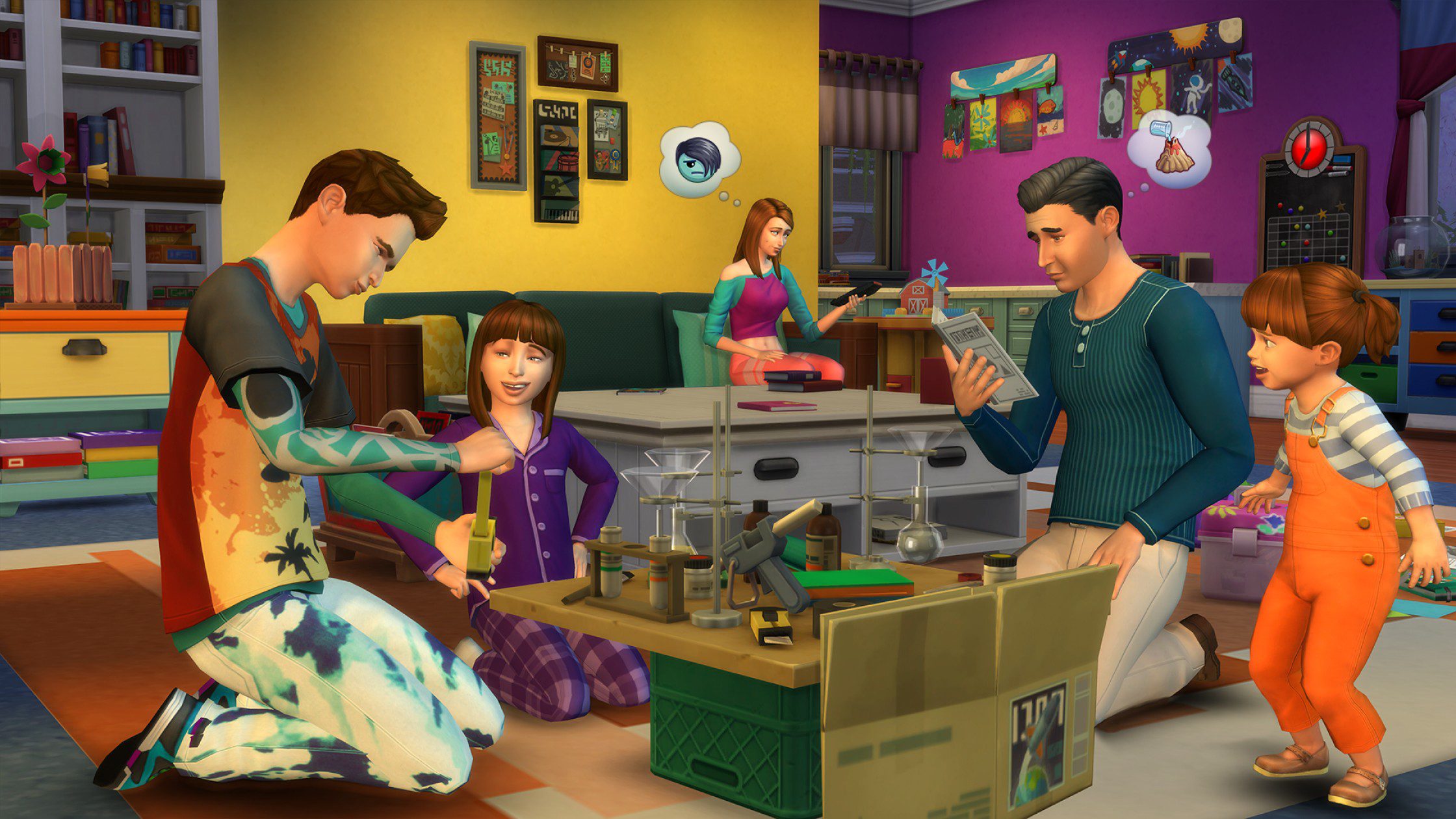 Excuse the repugnant CAS that comes with this one, but like Growing Together, Parenthood adds a lot more depth to family gameplay. Bringing in skills to raise children and teach responsibility and the like makes raising kids more rewarding and being a parent feel more well rounded.
Dream Home Decorator
What's nice about Dream Home Decorator is you don't need the Get To Work expansion to have an active career. I'm very aesthetics focussed as a Sims 4 player personally, and I think Dream Home Decorator comes with some of the nicest CAS and Build / Buy stuff in the game.
Spa Day
Spa Day feels inessential in theory, but since EA refreshed the pack with new additions I think you actually get a lot for your money. I love getting my Sims into yoga and meditation, all the beauty treatments are nice and I think all the CAS is really different from any of the CAS you'd get from any other of the packs on this Sims 4 essential buy rundown.
Stuff packs
Laundry Day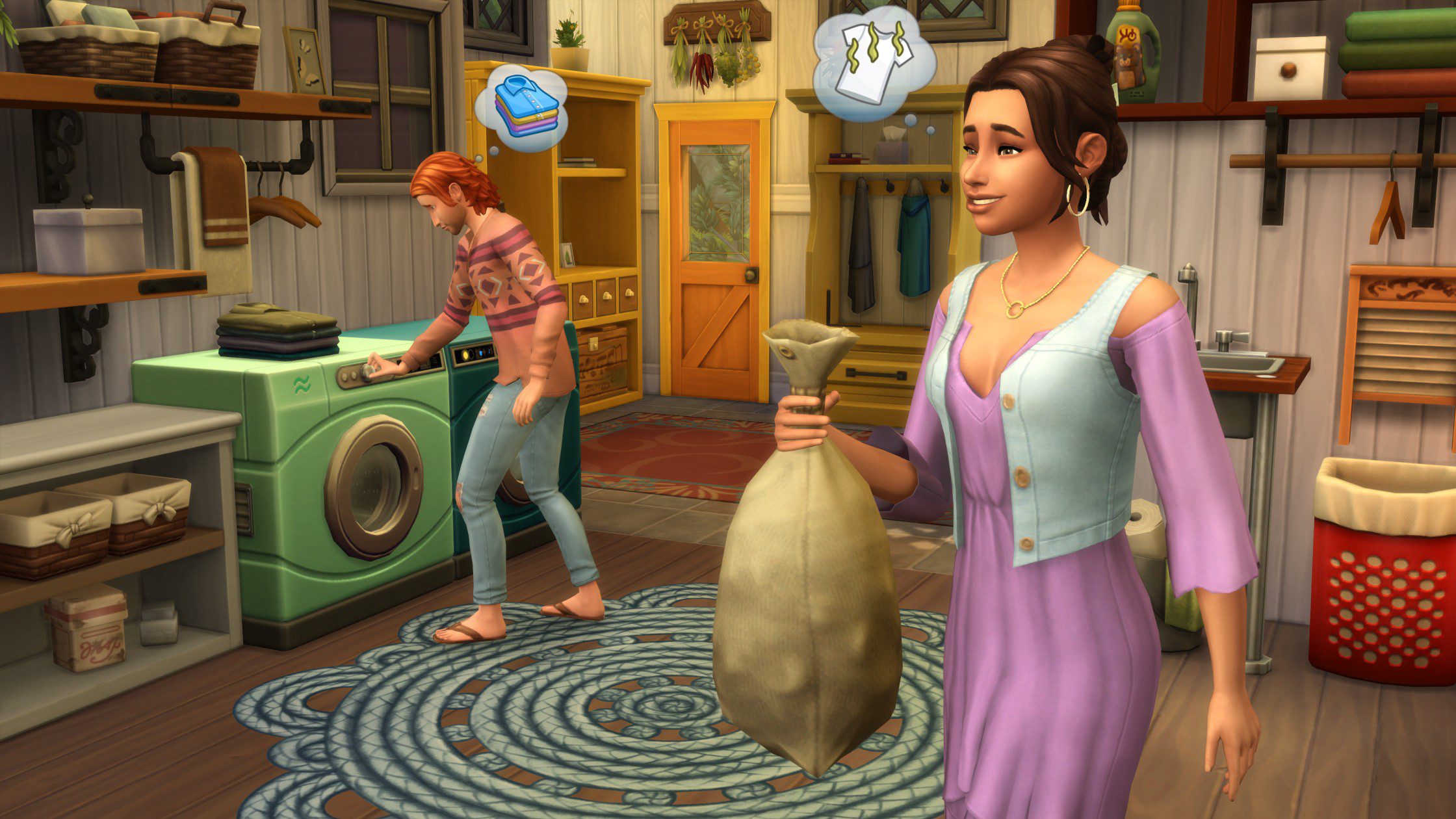 It feels like it should be boring, but having laundry in The Sims 4 is a great addition. I don't actually add it to all my houses when I play, because honestly it can be a bit exhausting to keep on top of – just like life, eh? I love that there a different methods to doing your Sims laundry, and I actually think all the earthy CAS that comes with this pack is bloody gorgeous.
Movie Hangout
Movie Hangout works really harmoniously with other packs on this list. The Build and Buy goes great with other stuff that comes with City Living, and the outside stuff goes great with seasons – as well as the bohemian clothing that comes with the pack looking great in hot weather that comes with Seasons. Movie Hangout is bursting with personality and well detailed stuff, and also I just think making your Sims watch films feels essential!
Paranormal
I steered clear of every other paranormal option on this list, specifically the three game packs Vampires, Realm of Magic and Werewolves. Why? Because whilst actually pretty great, they're too specific a thing for me to really declare them essential unless you're exactly that type of player. The Sims 4 Paranormal Stuff pack is the exception – because whilst it has got quite a niche feel with its career and haunted house vibe, the CAS and Build and Buy items are so amazing and useful in all kinds of gameplay that I think it deserves its spot. Even if you don't use the main ghostly goings on, you get so much for your money with this one.
Kits
Incheon Arrivals
Quite a hard category to pick three essential Sims 4 packs for, considering the entire nature of Kits is how inessential they are. However – I think these three specifically bring something special to the game that I'd class as essential, at least for how I play The Sims 4. Incheon Arrivals just has the most fashion forward clothing available in the game, and if you want your Sims in a nearly nine year old game to look remotely fashionable this is your best bet.
Blooming Rooms
Blooming Rooms gives players a TON of plants, and I think the vibrance and impact of what these bring to interiors means if you love furnishing homes you need this one installed. I mean look at the vibes in the picture alone!
Little Campers
It's like Movie Hangout, but for kids! The Sims 4 is often lacking with new stuff for the younger generations, so this is a great cheap way to spruce up your kids lives and get more going on.
Related stories recommended by this writer:
• The definitive ranking of all Mario Kart characters, based on nothing but vibes
• Every expansion pack for The Sims 4 ranked, including the brand new Growing Together
• Everything wrong with Growing Together, The Sims 4's new expansion pack